| Runner | Odds |
| --- | --- |
| Mage | 8-5 |
| First Mission | SCR |
| Blazing Sevens | 6-1 |
| Coffeewithchris | 20-1 |
| Disarm | SCR |
| Henry Q | 12-1 |
| Perform | 15-1 |
| Red Route One | 10-1 |
| National Treasure | 4-1 |
| Instant Coffee | 20-1 |
| Chase The Chaos | 50-1 |
| Il Miracolo | 50-1 |
2022 Preakness Recap
Nine horses ran in last year's Preakness, led to the line by winner Early Voting (5-1) ahead of the favorite, Epicenter (7-5). Early Voting had not run in the Kentucky Derby two weeks before and didn't race in the Belmont Stakes following his win in Baltimore either.
The triumph marked the second in six years at the Preakness for trainer Chad Brown, who also developed the 2017 winner, Cloud Computing. Epicenter finished as the runner-up in the Kentucky Derby and the Preakness in 2022 after going off as the favorite in both races.
Favorites to Win at Pimlico
Mage is the current favorite ahead of the field being announced. This year's Triple Crown hopeful was supposed to be joined at the top by the one-time Derby favorite, Forte, who was a scratch on race day due to a potential injury concern. Forte won't be able to compete at the Preakness following news that the colt has been placed on the veterinarian's list after that decision at Churchill Downs.
Because the decision to scratch Forte came from Kentucky's chief state veterinarian rather than a trainer, the horse is ineligible to compete for 14 days and must be cleared by a state regulatory veterinarian after that period expires. Forte will also need to pass a blood test at that time, according to local Kentucky station WDRB.
On top of that, it was announced that trainer Todd Pletcher would be suspended for a drug test Forte failed in September after winning the Hopeful Stakes in New York.
This setback puts Mage firmly in the spotlight, and the horse will attempt to back up its Derby win as the 3-1 favorite in Maryland.
Mage and jockey José Ortiz will face their toughest competition in First Mission, the horse with 5-1 odds that won its last two races in March and April. First Mission's trainer, Brad Cox, had two horses win Triple Crown races in 2021, with Mandaloun capturing the Kentucky Derby following Medina Spirit's DQ and Essential Quality winning at Belmont.
Fellow Derby competitors Disarm and Confidence Game are in a crowded bunch of horses with 12-1 odds to win the Preakness. Disarm finished fourth in the first Triple Crown race of the year, while Confidence Game was running near the top five for a good portion of the race before fading into a 10th-place finish.
Disarm's fourth-place result is encouraging, and trainer Steve Asmussen is no stranger to the Winner's Circle at Triple Crown races. His Texas-based operation has produced two Preakness winners and a Belmont Stakes champion, with the latter occurring most recently in 2016. His most famous horse is Curlin', the winner of the 2007 Preakness and Breeders' Cup Classic that was named American Horse of the Year twice in 2007 and 2008.
As we mentioned in our Derby preview, Confidence Game is trained by J. Keith Desormeaux, who achieved Preakness glory in 2016 with Exaggerator. The colt, whose father is Curlin', also won the Santa Anita Derby the same year.
Unfortunately, both Disarm and Confidence Game have been scratched.
Longer Shots to Win the Preakness
Instant Coffee, one of our early best bet wagers in the lead-up to the Derby, is listed at 20-1 to win the Preakness. The former popular pick to compete for the rose blanket at Churchill Downs finished a disappointing sixth in the Louisiana Derby in late March, effectively eliminating the horse from points consideration in the qualifying period. Trainer Brad Cox now looks set to enter Instant Coffee in the Preakness and test how the horse fares in a Grade 1 stakes race.
Another horse with a promising track record that posted a recent disappointing finish is Red Route One. The Asmussen-trained colt had second-place finishes at the Southwest Stakes (Grade 3) and Rebel Stakes (G2) earlier this year but came home sixth in the Arkansas Derby (G1) on April 1. Red Route One is 16-1 to win at Pimlico after his triumph at the Bath House Row Stakes in late April.
The horses with the longest odds of wearing the blanket of Black-Eyed Susans are Chase the Chaos (33-1) and Il Miracolo (50-1).
Chase the Chaos won in February at the El Camino Real Derby but has struggled since. A 7th-place finish at the San Felipe Stakes (G2) and an 8th-place result at the California Derby do not instill confidence ahead of a possible stakes appearance in Maryland.
One bright spot to mention is the Equibase Speed Figure of 98 he posted during that victorious run in the El Camino. For reference, Mage's number at the Kentucky Derby was 104.
Il Miracolo's best finish in five races since December is a 5th-place in the Holy Bull Stakes (G3) at Gulfstream in February. If the horse does end up making the Preakness field, it might truly be a miracle if he were to cross the line first. That said, crazier things have happened on track in recent memory.
Featured Racebook Offer for The Preakness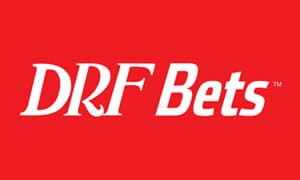 $250 Deposit Bonus
Plus $10 Free Bet on Signup
Promo Code: WINNING
"Must be 18 or older (21 in AL, AZ, IA, IN, KS, NH, ND, WA) and reside in a state where such activity is legal. Void where prohibited. Always Wager Responsibly. If you or a loved one is experiencing problems with gambling, please contact the National Gambling Helpline 1-800-522-4700."
Best Bets
After digging into each horse in the 2023 Preakness, we've settled on 2 best bets to add to our wagering portfolio. While neither of these is a long shot, we still feel there's enough value in each of them to win. Good luck!
Mage (3-1)
The only horse Mage has lost to since April is Forte, and the colt posted a new career-high Equibase Speed Figure of 104 in his Derby win. Mage's closing speed blew away the field, and without his main competitor in the picture, we wouldn't be surprised if the horse takes the second Triple Crown race of 2023.
Blazing Sevens (12-1)
While the horse hasn't won in 2023, Blazing Sevens placed 3rd on April 8th at Keeneland. The 3-year-old colt also proved that he has plenty of speed by winning twice in 2022.
If First Mission is the wild card candidate to unseat Mage, Blazing Sevens is the proven commodity that could just as easily break through. We'll also back Chad Browns's lead candidate in the 2023 Preakness.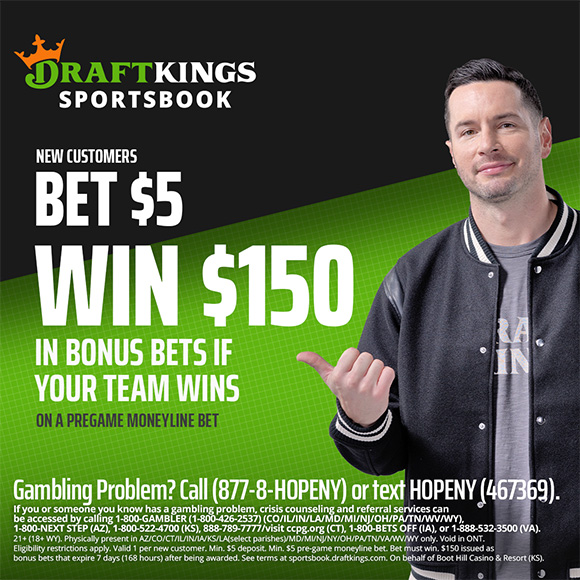 Newsletter

Get exclusive access to our weekly picks, promotions, and more.

Latest Articles

Editor Picks

DFS Offers