Tuesday's NBA slate gives us a pivotal Western Conference matchup as the Pelicans travel to Phoenix to take on the number #1 seeded Suns at 10:00 PM ET on TNT. The Pelicans were able to pull off another win as slight underdogs this past Sunday to notch the series at 2 games apiece.
This may be the surprise series of the postseason thus far. The Pelicans had to win two play-in games to make the postseason, only to face the team with the best record in the entire NBA. Surprising to most, the Pelicans managed to steal a game in Phoenix as well as split the first two games at home.
The biggest headline coming out of this series is the Suns losing leading scorer Devin Booker to a Grade 1 hamstring strain, sidelining him for 2-3 weeks. No Booker has a huge impact on the Sun's offense and leads to less productivity from some of his teammates.
Will veteran Chris Paul and the defending Western Conference champs get back on track at home or will Brandon Ingram, CJ McCollum, and the Pelicans continue to impress? Here are our best bets and prop bet picks for Game 5 of Suns vs Pelicans.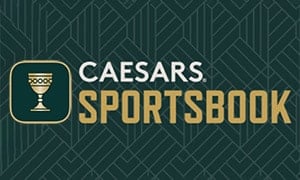 Caesars Offer: $1,100 in First Bet Insurance
Use Promo Code: BVCZR
Best Bet for Pelicans at Suns: UNDER 214.5
Best Available Odds: -110 at BetMGM
We wanted to play the Suns in this bounce-back opportunity returning to their home court. However, it is difficult to predict the impact Devin Booker's absence will have on the outcome of the winner and who has the better chance to cover. Instead, we look to the total, which is set at 214.5 for this critical Game 5 matchup.
Booker is Phoenix's leading scorer, and he likes to push the pace and take shots early in the shot clock. The Suns' points per game drop drastically without Booker, as they score 114.8 points per game this season with him on the court, but only score 109.0 points per game when he does not take the court. This drop-off is severe and we believe this trend continues tonight, which should help our case for the under.
On the other side of the ball, the Pelicans failed to eclipse the century mark in one of the first two matchups played in Phoenix this series. We expect their scoring to revert to that in tonight's matchup. On the road this season, the Pelicans have an abysmal over-under ratio of just 16 overs compared to 28 unders. It is clear that the Pelicans struggle to score outside of New Orleans.
Additionally, the Suns rank in the top ten in points allowed per game and the Pelicans rank in the bottom ten in points scored per game this season. Look for Chris Paul and the Suns to slow the pace down tonight and amplify defensive intensity in a pivotal game of a tied series. We believe the scoring should not top 210 tonight, and there is a chance one team does not reach 100 points.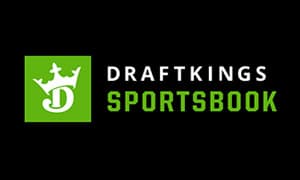 Bet $5, Get $150 Free at DraftKings Sportsbook
If Your Team Wins
Best Player Props for Pelicans at Suns
With Booker being sidelined due to injury, it's kind of tough to pick a side in this Game 5 matchup. A better option is to try to find some value in the props market. Here are our two favorite props for Game 5.
Cameron Johnson OVER 20.5 PTS/REB/AST
Best Available Odds: -105 at Caesars
Booker's absence has actually caused many of his teammates like Chris Paul and Deandre Ayton to struggle as the defense has one less talented scorer to worry about. However, one player who elevates his play and takes on a bigger load offensively when Booker is out is Cameron Johnson.
In the 18 games he has played with Booker sidelined, Johnson averaged 14.5 points, 4.6 rebounds, and 1.7 assists per game. This is a significant increase in production as he averaged just 12.5 points, 4.1 rebounds, and 1.5 assists per game this season.
Johnson also sees an uptick in production at home, where he scores more than 2 points per game more than on the road. With Booker injured, Cam Johnson's importance in Phoenix's offense skyrockets. We expect Johnson to have his most productive game thus far and cruise past 20.5 points, rebounds, and assists.
Jonas Valanciunas UNDER 16.5 Points
Best Available Odds: -110 at DraftKings
Valanciunas has been dominant on the boards all series for the Pelicans, but he has shown inconsistency as a scorer in the first 4 games. In his last 5 games, Valanciunas is averaging just 13.6 points per game.
He has only averaged 14 points per game in Phoenix to this point in the series. His rebounding success may continue, but we do not believe Valanciunas will have a productive game scoring the ball in this spot.
We believe that scoring will come at a premium tonight, especially for the Pelicans, who struggle to score on the road. Valanciunas has a tough matchup against both Ayton and his backup JaVale McGee, who are both great shot blockers. Look for Jonas Valanciunas to struggle offensively and go under his point total against the Suns tonight.
Live Odds for Pelicans at Suns: Tuesday, April 26
Live Odds for Pelicans at Suns
By checking our live odds tool, you can see that the best place to bet on Phoenix is at DraftKings because of their reduced juice at -105. On the other hand, if you like New Orleans, check out BetMGM.
As for the total, Unibet is the best spot to play the Over. If you like the Under as we do, you can currently find a great price at Caesars. Let's bring in some Tuesday winners!