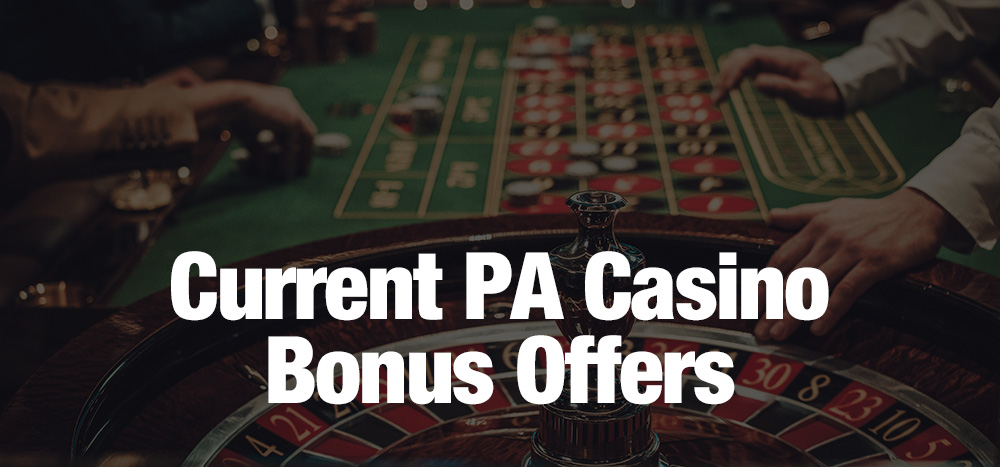 Overview of PA Online Casino Promo Codes

Pennsylvania has always been one of the more gambling-friendly states in the US. The Keystone State was one of the first to offer legalized betting on horse races, sporting events, and online casino games. With two large cities like Philadelphia and Pittsburgh, there are plenty of folks involved in all types of wagering.
Since the Pennsylvania online casino market is so intensely competitive, residents have access to some of the top bonus offers in the world. On this page, we'll show the ins and outs of each online casino app. We'll also update this page whenever a new promotion comes down the pipe.
After examining the key details of each promo, we'll get into some of the most frequently asked questions that we get regarding online casino apps in Pennsylvania. This section will help save you some time if you're just starting out in online gaming.
DraftKings Casino Bonus

DraftKings, one of the biggest names in online sports betting, also happens to have our best casino bonus offer in Pennsylvania. DraftKings may be newer to the online casino world, but they are sparing no expense when it comes to new player promotions. Right now, new players in PA can get up to $2,050 in total bonus money. Here's a step-by-step guide on how to cash in on this offer:
Download the DraftKings Casino app or head over to their website.
Set up your new account by typing in some basic personal information.
Enter the promo code PICKBV3 when prompted.
You'll get an initial $25 just for signing up for an account.
After making your first deposit, DraftKings will give you an additional $25.
As the bulk of the promo, DraftKings will match your first deposit up to $2,000.
All users must be 21 years old and within the Pennsylvania state lines to receive this bonus. The minimum deposit amount is $5 and the offer carries a 15x playthrough requirement. If you're a new casino player in Pennsylvania, come see what all of the buzz is about!
FanDuel Casino Bonus
Like their main competitor DraftKings, FanDuel also offers an enticing new player promotion for folks in Pennsylvania. New casino customers can get a $1,000 Play It Again bonus AND $100 in free site credit! FanDuel has by far the best casino app in Pennsylvania and folks will love how fast and user-friendly it is.
If you are wondering how to sign up for this FanDuel Casino promo, you've come to the right place. Here are the steps you need to complete:
Download the FanDuel Casino app for either Android or iOS.
Register for your new account by entering some personal details.
Make your first deposit of at least $10.
Start playing all of your favorite slots and other casino games.
At the end of your first day, if you are down anything, FanDuel will cover your loss for up to $1,000.
You'll also get $25 of site credit each week for (4) consecutive weeks.
Not only is this a great deal, but the cool thing is you don't even have to enter a promo code. This bonus offer is a great way for PA residents to try out the FanDuel Casino app with very little risk.
Caesars Casino Bonus
Caesars Casino offers people in Pennsylvania another solid app and bonus offer! Caesars is the only casino on our list that matches the $2,000 deposit match offer of DraftKings. Caesars is also giving away a $100 gas card, which is incredibly helpful since gas prices still remain quite high around the country.
After downloading the Caesars Casino app or logging onto their website, register for a new account and enter the promo code BAR. When you make your first deposit, Caesars will match it for up to $2,000. This is the perfect way for you to fatten your casino bankroll.
There are some wagering requirements to fulfill before folks in Pennsylvania can receive their $100 gas cards. They must have at least $500 in settled casino wagers within seven days of opening their accounts.
Also, the 100% deposit match bonus has some various wagering requirements to keep in mind. Caesars requires all patrons to wager 15x on slot games, 30x on video poker, 150x on roulette or baccarat, and 75x on Blackjack before requesting any portion of their bonus.
BetMGM Casino Bonus

The MGM brand has become synonymous with customer satisfaction in the gambling industry and they've done a fine job with their BetMGM line of products as well. Right now, new casino clients in Pennsylvania get a deposit match of up to $1,000 and $25 on the house! This promo offer will be available until the end of 2022 so jump on it while you can.
You don't have to do anything special to receive the $25 registration bonus. Simply sign up for a new account and have your information verified. Once this happens, BetMGM Casino will instantly give you $25 to try your luck on all of your favorite casino games.
After making your first deposit, BetMGM will match it with up to $1,000 of FREEPLAY. All players must be 21 or old and physically located in Pennsylvania while wagering. All deposit match funds expire after 30 days, so make sure to use them before that time comes.
Unibet Casino Bonus

The Unibet Casino app may not have all of the bells and whistles like FanDuel or a whale of a bonus offer like DraftKings. Nevertheless, Unibet is a solid option for serious casino gamblers in Pennsylvania. Unibet is giving folks in PA a $500 deposit match and $10 in free play!
The $10 of free play will be automatically given to you just for registering for a new account with Unibet Casino. This gives casino players in Pennsylvania a nice chance to try out the app before making a deposit.
Once you are ready to make a deposit, Unibet will match you dollar-for-dollar for up to $500. The minimum deposit requirement is $10, so keep that in mind. There is no promo required to get this bonus and the offer carries a 25x wagering requirement.
BetRivers Casino Bonus

BetRivers Casino doesn't change its bonus offers very often. The $250 deposit match has stayed the same for several years!
That being said, BetRivers Casino consistently offers the best play-through requirements in the online gaming industry. The wagering requirement is only 1x, which means that folks in Pennsylvania will have a much greater chance of keeping some of their bonus money with BetRivers!
Why are friendly wagering requirements such a big deal? The house has a built-in mathematical edge on all casino games. This means that, in theory, the more you play, the more money you lose.
Remember, it's not how much bonus money you get, it's how much bonus money you keep. Download the BetRivers app today to see why they are consistently voted as one of the best casino apps in the state of Pennsylvania. Use the promo code 250MATCH for this bonus!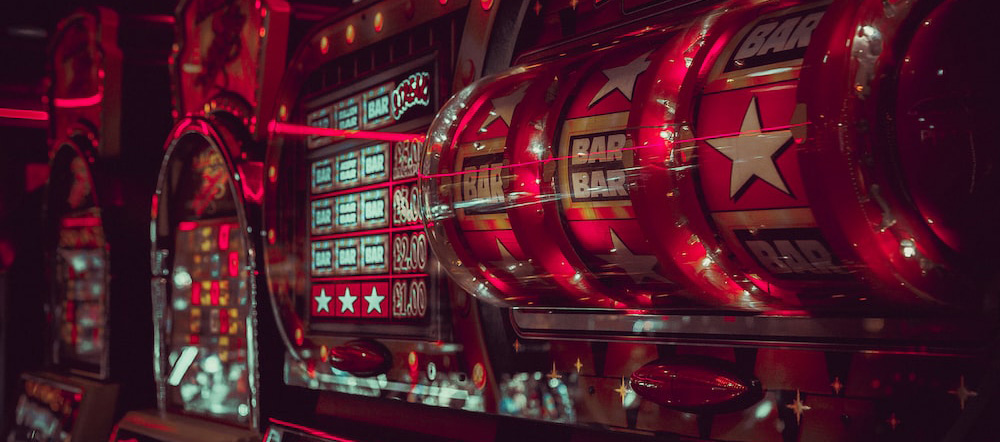 What PA Casinos Offer No Deposit Bonus Codes?

No deposit bonus offers are a great way to test out a casino app without having to risk a penny. These promotions are extremely popular among new players, but are they available in Pennsylvania?
There are three casinos on our list that offer no-deposit bonuses! Both DraftKings and BetMGM give out $25 to new players for simply signing up for an account. Unibet gives away $10 just for registering.
What Are the Best Online Casino No Deposit Bonus Offers?

We'd say it's a close race between BetMGM and DraftKings since they both offer $25 no-deposit required bonuses. We lean slightly toward DraftKings, only because they also give away an additional $25 once you do make your initial deposit!
No deposit bonus offers come with zero risk, so why not take advantage of every one available? Test out new casino apps, different casino games, and do so without ever making a deposit!
How Do No Deposit Bonus Codes Work?

No deposit bonus offers are easy to use and offer a great opportunity for new players to build a bankroll without ever having to make a deposit. To sign up for one of the no deposit bonus offers listed on this page, just follow these steps:
Copy our no deposit bonus offer code and open the corresponding website or app.
Paste or type to bonus code into the casinos registration page.
Once registered, find your no deposit bonus funds in your account, ready to use.
Note that no deposit bonus offers typically come with a high rollover. You will need to play through the funds at least 5 times before anything you win can be withdrawn.
What PA Casinos Offer Free Spins?

Unfortunately, none of the online casinos in Pennsylvania offer free spins on signup, however, you can use your free bets or deposit bonus on free spins. This means that the current promotion at DraftKings includes up to 5,000 free spins, and the BetMGM promotion includes up to 2,500 free slot spins.
BetMGM offered free spins to all new players in the past, but has since gone back to only giving out $25 free upon signup. Keep an eye on this page as we will add new free spin promotions as they come available in Pennyslvania.
How Do Free Bets Work at an Online PA Casino?

Free bets allow you to wager on your favorite casino games with no risk involved. When you receive a deposit bonus from a PA casino, it will be paid as a free bet. These bets must be used in the app (typically within 30 days), and are not eligible to be withdrawn. Whatever you win gets transferred to your account as part of your regular funds.
What are the Requirements to Gamble Online in PA?

To play casino games in The Keystone State, you must be at least 21 years old and within the Pennsylvania state lines while betting. Casinos are required to verify your age and identity before you are eligible to bet. They will also verify that you are not on any of the state's self-exclusion lists.
What PA Casino Has the Best App?

While all of the online casinos on our list have solid apps, FanDuel has the best overall app, hands down. The overall layout and user-friendliness is something all casino players in PA will appreciate.
Be sure to test several apps prior to deciding which is the right casino option for you. No-deposit offers and free spins are a great way to test each PA casino without having to risk a penny.
What PA Casino Has the Best Bonus Offer?

As of September 2022, we rate DraftKings as having the top casino bonus offer in Pennsylvania. The $2,000 deposit match is obviously huge and only rivaled by Caesars. The DraftKings play-through requirements are much better than Caesars though.
If you are looking for a no-deposit bonus, DraftKings is arguably your best option there as well. New players receive $50 free on signup, while BetMGM offer $25 free, and Unibet offer $10.
How Can I Find a Casino Near Me?

Head over to our Pennsylvania Sportsbooks page and look for the Retail Sportsbooks in Pennsylvania section. Our list has 13 in-person casinos for you to choose from in Pennsylvania.
Bettors in the greater-Philadelphia area are in luck, as nearly half of the state's casinos are located in, or just outside of, Philadelphia.
With 13 options spread around the state, PA gamblers can almost always find a casino nearby. Several of the casinos will also offer a retail sprotsbook if betting on the game is something that also interests you.
Can I Play Online at the Casinos Near Me?

While most of the Pennsylvania casinos offer some form of online gambling, not all do. The easiest way to find out is to pull up our list of casinos near me, visit that operators website, and see if they have an online or mobile app option. This can typically be found in the main menu for the website or app.
What Free Casino Slot Games are Available in PA?

Most online casino apps in Pennsylvania offer a demo mode so that their patrons can play for free at their leisure. This is a great way to hone your skills before betting real money.
Additionally, most online casinos will occasionally send you free spins as a promotion to get you back on the app. The only way to receive these free casino slot offers is to register as a player and opt-in to receive emails.
Can I Play Poker Online in PA?

Yes, Pennsylvania is one of the few states in the US that offers legal online poker! There are six amazing poker apps to choose from and you can find the entire list at our Pennsylvania Poker Apps page.
PA Poker players also have several promotions to choose from including a great offer from WSOP, which includes a 100% deposit bonus worth up to $1,500. BetMGM Poker is also offering a 100% deposit bonus in Pennsylvania, however their offer comes with a $1,000 cap.
Can I Play Blackjack Online in PA?

Absolutely! Blackjack is one of the most popular table games in the online casino industry. All of the apps listed on this page offer a variety of blackjack games and some even offer blackjack with a live dealer.
Any free bets received through the featured bonus offers can be used on blackjack. The various PA casinos not only offer live dealer blackjack, but PA gamblers can find blackjack games in-app and on the website.