Friday night's NBA slate includes 10 games with some great matchups including the NBATV double-header which tips off with the Suns at the Grizzlies at 8:00 PM EST, followed by the Pelicans at the Lakers at 10:30 PM EST. Other noteworthy games on tonight's schedule include the Clippers at the Bucks and the Timberwolves at the Nuggets.
With 20 teams in action, there are plenty of player props on the board, but we have narrowed it down to our best 3 bets of the night. As always, we have included the sportsbook with the best available odds for each pick.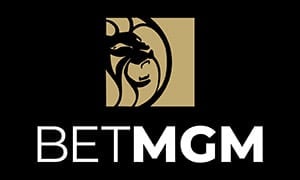 Bet $10, Get $200
On Any NBA or CBB Game
Al Horford Over 8.5 Rebounds
Best Available Odds: -106 at FanDuel
The significance of Robert Williams' injury to the Celtics season-long aspirations cannot be overstated. His presence on the defensive end of the floor has fueled a torrid late season run for the team and will be greatly missed as Boston contends for home court advantage in the Eastern Conference playoffs.
In his absence, Al Horford will need to pick up some of the slack both defensively and on the boards. Horford, at age 35, is still playing nearly 30 minutes a night and has had strong stretches of rebounding and scoring since the All-Star break. In his first game without Williams defending the paint alongside him, Horford grabbed 15 rebounds while only attempting six shots in 34 minutes against the Heat on Wednesday. It's clear what his role is on this team. Unless he needs a rest at some point, the expectation will be that Horford will gobble up some of the rebounds left behind by Williams while he recovers from surgery. Let's see that continue tonight at home against the Pacers.
Harrison Barnes Over 17.5 Points
Best Available Odds: -105 at Caesars
Barnes hasn't played his best basketball in three games this season against the bottom-dwelling Houston Rockets. He scored 13 points on nine shots this past Wednesday, and scored a combined 28 points in back to back matchups against the Rockets in January.
This pattern just cannot continue against a team allowing 117 points per game, worst in the NBA during the 2021-22 season, and I'm sure Barnes has noticed this as well. Sacramento narrowly defeated Houston on the road Wednesday, and the Kings have likely stayed in Texas since then in preparation for tonight's follow up contest at the Toyota Center.
I anticipate an increase in Barnes' shooting volume, and the possibility of that leading to shooting more free throws. That's good for over bettors considering he makes at an 83% clip this season. In yet another shootout for both of these teams in 2022, Barnes should clear 17.5 points.
Damian Jones Over 14.5 Points
Best Available Odds: -105 at BetMGM
Jones found his scoring form during March and is showing no signs of slowing down as we enter the final stretch of games in the regular season. Putting aside the fact that Jones dropped a season high 24 points on the Rockets two days ago, he scored 15 points apiece in the two games prior to that and has five consecutive double-figure scoring efforts dating back to March 20 against Phoenix. His scoring efficiency has not suffered as a result of his increased shot volume and he's primed for another big night against Houston after Wednesday's performance.
This game should be another high tempo, turnover-laden struggle with a lot of points scored on the interior and in transition. Jones should thrive in this role as long as he's getting up and down the floor and capitalizing on fast break opportunities. Not to mention that he attempted a season high nine free throws against Houston this week, and is hitting 70% from the line this season. The stage is set for another strong performance from Jones in rematch of a game played earlier this week. We expect to see him eclipse the 14.5 point total tonight.