With over 40 division 1 games on the schedule tonight, there is no shortage of college basketball action to choose from. Half of the top 25 will be in action tonight, including two massive Big 10 showdowns with #14 Wisconsin at #17 Michigan State, and #13 Illinois at #3 Purdue.
We analyzed the entire state and found significant edges in three games that make our best bets list for Tuesday night.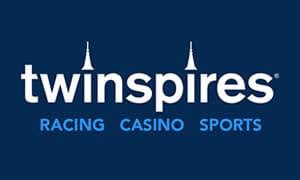 Bet $10 on Any NBA Game, Get $250 Free
Use the Promo Code BV250
Utah Stat Aggies @ Wyoming Cowboys
Utah State looks like they are playing the best basketball in the Mountain West as they have the longest current win streak with 5 straight wins. The streak started with a solid win over SDST (13-6, 5-3) but since then the combined record of their opponents is just 11-29. So when we look at who they defeated, the streak is not truly that impressive.
The Cowboys are coming off a nailbiter against Fresno State. With just 3 minutes left in the game, the Cowboys went ahead by 9 and seemed to have the game wrapped up. But then Fresno State went on a 15-8 run to cut the lead to just 2 with seven seconds left before Drake Jeffries knocked down a pair of freebies to ice the game. Graham Ike was a bit off shooting just 6 of 13 for 14 points. Hunter Maldonado continued his stellar play, scoring 21 points while grabbing 8 boards and dishing 6 assists.
Key Betting Trends for Utah State at Wyoming
Wyoming comes into this matchup undefeated at home, undefeated as a favorite, and 7-3 ATS in their last 10 against Utah State. The Aggies are 3-4 on the road and 4-4 as underdogs this season. Here are our key betting trend picks for this matchup:
Utah State is 1-4 ATS in their last 5 road games following three or more consecutive home games.
Utah State is 7-0 ATS as the road team in this matchup.
Wyoming is 4-1 ATS in their last 5 games.
Wyoming is 12-4 ATS in their last 16 games following an ATS win.
Best Bet: Wyoming Cowboys -2
The Cowboy's one-two punch of Ike and Maldonado should give the Aggies all they can handle and then some. Utah State had no answer for them in the prior game as they combined for 44 points and 16 rebounds. Wyoming has what looks to be just one more tough test ahead of them in the road game at Colorado State, so there is no looking ahead for the Cowboys in this spot. The Aggies' winning streak stops here as the Cowboys sweep the season series.
Auburn Tigers @ Arkansas Razorbacks
Auburn is coming off a scare against Georgia on Saturday. The Tigers took a 12-point lead into the locker room at half-time. By the midway point of the 2nd half, Georgia had tied the game and momentum seemed to have shifted their way. The Bulldogs took a 2-point lead with under a minute left on an Aaron Cook jumper. Auburn's KD Johnson tied it on a layup and after Noah Baumann's three-point attempt failed, Wendell Green Jr. got to the rack for the game-winning layup.
Arkansas has won 8 straight games and is coming off a 63-55 home win over Mississippi State. The Razorbacks have the #1 defensive adjusted efficiency ranking in SEC play this season and will look to use that strength against the Tigers, who seemed to struggle offensively against Georgia.
Key Betting Trends for Auburn at Arkansas
Auburn has won 10 straight while covering the spread in 8 of those games, but are just 3-2 ATS over that run. Arkansas has won 8 of their last 10 while covering the spread 7 times over that stretch. Here are our key betting trends for this SEC showdown:
Auburn is 4-9-1 ATS in their last 14 games as a road favorite.
Auburn is 4-12 SU in their last 16 games against Arkansas.
Arkansas is 7-1 ATS in their last 8 games.
Arkansas is 5-1 ATS in their last 6 games vs. a team with a winning straight-up record.
Best Bet: Arkansas +2
The #1 team in the country, undefeated in SEC play, undefeated on the road and on a 19-game winning streak is only favored by 2 against an unranked team that has 2 home losses already this season. Those losses were to Vanderbilt (4-6 in SEC) and Hofstra. This line is way too fishy for me to pass up the Razorbacks with the points but I would encourage the money line as well. Bud Walton Arena may explode at the end of this game.
Portland Pilots @ San Francisco Dons
The Portland Pilots are led by a decent tandem of Robertson and Austin. Robertson leads the team in with 14.4ppg, 3.9apg, and 6.4rpg. Austin is close behind with 14.3ppg and 4.1rpg. For San Fran, they've got to lean on Jamaree Bouyea, the conference's leading scorer. Bouyea is likely to be a candidate for player of the year in the West Coast Conference as he is averaging 18.2ppg, 5.1rpg, 3.8apg, 1.5spg, and 0.8bpg. He is as solid as it comes on both ends of the floor, oh and he shoots 41% from deep.
In the loss to San Francisco, Portland held a 5-point lead at half but watch it disappear in the 2nd half. Portland was only able to make 16 of 22 from the charity stripe which included Chris Austin going just 1 of 2 in the final seconds that cost the Pilots a chance to tie the game. After the Dons hit 2 to go up 3, Jamaree Bouyea sealed the deal with a late steal. Austin led all scorers with 25 points while Tyler Robertson added another 19. The Pilots will need to have an even stronger effort Tuesday night on the road.
The Dons received a wakeup call on Saturday while visiting Portland. They were lucky to walk out winners after trailing by 5-points at the half and seeing the lead stretch to 7 at multiple points. The Dons are ranked 28th in the country in defensive efficiency, but they did not look like that type of team Saturday. They allowed the Pilots to shoot 47.1% from the field which is 5% higher than they normally allow and 5% higher than Portland's season average.
Key Betting Trends for Portland at San Francisco
Despite their struggles this season, Portland has been solid against the spread with a 14-8 ATS record. They have been particularly good on the road, where they have covered 9-of-11. San Francisco, on the other hand, has struggled to cover spreads this season. They are 5-8 ATS at home and 8-14 ATS overall. Here are our key betting trends for tonight:
Portland is 6-0 ATS in their last 6 road games vs. a team with a winning home record.
Portland is 4-2 ATS in their last 6 games against San Francisco.
San Francisco is 1-6 ATS in their last 7 home games vs. a team with a losing road record.
San Francisco is 1-4 ATS in their last 5 games when playing as the favorite.
Best Bet: Portland +18
The Pilots have been covering machines the last 10 games and this line is going to be just too long for San Fran to cover. They are just 5-9 ATS as home favorites this season and the Pilots are an impressive 8-2 ATS as road underdogs. This will likely not be as close as Saturday's contest, but nonetheless, I like the Pilots to stay within the number here.