It's a Wednesday night SEC showdown in Knoxville tonight. The Florida Gators head to T-B Arena to take on the hosting Tennessee Volunteers. At 12-7 on the season, the Gators have had an up and down start to SEC play as their 3-4 record indicates. 13-5 Tennessee has had a bit of a better go of it in conference as they sit in the top half of the standings at 4-3.
Senior Colin Castelton has been a force for the Gators on both ends of the court. The 6'11" Castelton leads the Gators in scoring (15.4ppg), rebounding (9.1rpg) and blocked shots (2.8). His rebounding and blocked shots numbers are so good, he ranks 2nd in both categories in the SEC. However, the Gators lost him to a shoulder injury and he is out for an indefinite amount of time.
For the Vols, they have a guard in Kennedy Chandler that makes the entire team better when he's on the court. He is 2nd on the team in scoring (13.3 ppg), 1st in assists (4.9 apg) and 1st in steals (2.3 spg). He is 4th in the SEC in assists per game and 2nd in the conference in steals. Will it be the big man from Florida or the crafty guard from Tennessee that helps lead their team to victory this evening?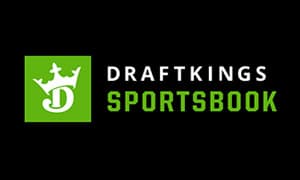 Bet $5, Get $280 Free at DraftKings
Get 7 free $40 bets if your team wins.
Castelton's Castle
The Gators have struggled both in record and statistically since the start of SEC play. Granted, the SEC is arguably the toughest conference this season, so it does make a bit of sense to see Florida's numbers drop early into conference play. However, the one constant, has been their ability to shoot at a high percentage inside the arc. Colin Castelton has been responsible for a majority of their strong inside shooting percentage. Castelton's 53.6% field goal percentage is only topped by Anthony Duruji's 57.8%. Duruji, along with Jason Jitoboh will need to pick up their production with the absence of Caselton.
Florida comes into this contest on the heels of having their 2nd win streak of the season snapped by Mississippi 70-54. We're the Gators looking ahead to this matchup with #18 Tennessee and overlooked the .500 Rebels? I am sure it played a factor in the loss but not the sole reason. The Gators were horrendous from long range shooting just 4 for 29 (13.8%). This has been Florida's issue lately; they continually shoot the deep ball and never at a good percentage. They took 50 shots against Mississippi and only 21 came inside the arc, where they made 15 of them! If the Gators are going to be successful going forward, they need to start playing offense from the inside.
Tennessee Turnover City
The #18 Vols have had a solid start to the season and can thank their defense for a majority of the success. The Vols rank 5th in adjusted defensive efficiency in the country and are 1st in SEC play in forcing opponents into turnovers on over ¼ of their possessions. However, much like their counterpart on Wednesday night, they shoot a number of threes at a low percentage while shooting a small number of shoots inside at a high percentage.
In their recent win 64-50 over then #13 LSU, the Vols forced 15 turnovers from the Tigers and shot 35.7% from long range. Now, that isn't a terrible shooting percentage, but the fact that 28 of their 51 shots came from distance is an issue. Especially when they went 12 of 23 inside for 52%. In the win, Kennedy Chandler struggled only scoring 9 points on 4 of 13 shooting. Junior, Santiago Vescovi led the Vols with 16 points, 6 boards, and 5 assists.
Betting Trends for Florida at Tennessee
Tennessee has dominated Florida at Thompson-Boling Arena covering the spread in each these two team's last five meetings. On the season, Tennessee is 10-1 at home at 13-1 as a favorite. The Gators come into this one 1-3 ATS on the road this season and just 1-3 outright in road games. Here are our key betting trends for Florida at Tennessee:
Florida is 1-5 ATS in their last 6 road games vs. a team with a home winning % of greater than .600.
Florida is 0-5 ATS in their last 5 games when playing on the road against Tennessee.
Tennessee is 5-1 ATS in their last 6 games as a home favorite.
Tennessee is 7-3 ATS in their last 10 games.
Best Bet Pick: Tennessee -10
Florida just lost on the road to Ole Miss by 16, of course the Vols should smoke them in Knoxville. However, I am a bit apprehensive about that actually happening. I still like the Vols here to get the cover but I don't expect it to be in a complete blowout. The Gators should keep this one a bit tighter than they did against the Rebels but the Vols should pull away later in the 2nd half. The void of Caselton will be truly felt in this matchup and I expect the Gators to settle for even more threes in which they just don't shoot a good percentage.
Best Total Bet: Under 133.5
Obviously when a team loses their leading scorer, eyes get drawn to unders. And that has been the case with this Gators team. They have played to the under in 4 of their last 5 games, 2 of those unders came in the absence of their star. The Vols have seen the under hit in 10 of their last 13 including going under in all 3 home SEC games. I expect these trends to continue in this matchup.