After an entertaining 6 game Tuesday slate in the NBA, we turn to a 12 game Wednesday night slate that is headlined by an ESPN double-header that will feature the Suns at the Heat and the Trailblazers at the Jazz. 19 of the 24 teams in action tonight remain in playoff contention, so expect some drama from this slate.
Some headlines to keep an eye on for Wednesday include the surging Celtics, the unstoppable Suns, and Lebron's encore. A Celtics win over the Hornets would give them 15 wins in their last 17 games, and if the Bulls find a way to lose in Detroit (Pistons have won 3 straight), Boston would be a half-game up on Chicago in the standings.
The Suns just keep rolling and found a way to win on Tuesday despite playing without Chris Paul, Devin Booker, and Cam Johnson.
Lebron described his performance against the Warriors on Saturday as 'desperation'. Can he follow up his 56 point game with another desperate performance?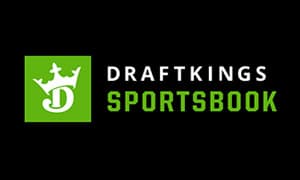 Bet $1, Get $150 Free
With DraftKings Promo Code EWB
Hammer the Over with These 5 Player Props for Wednesday Night
In a slate that will feature 8 of the league's top 10 scorers, we thought it fitting to share 5 player prop bets that focus on players we expect to go over their point total on Wednesday night. This includes our pick for the best same game parlay player prop bet, which will focus on the matchup between Portland and Utah. Here are our 5 best player prop bets for Wednesday night and the sportsbook with the best odds for each wager.
Jayson Tatum Over 28.5 Points
Best Available Odds: -104 at BetRivers
The first bet that I am looking at off the bat is Jayson Tatum over 28.5 points. Jayson Tatum recently had a 50-point game, and with how well he can score the basketball, I fully expect him to at least put up 30 against this below-average Charlotte Hornets team. The Charlotte Hornets have been one of the worst defensive teams in the NBA all season, and with Jayson Tatum's ability to score the basketball, they should provide little-to-no resistance in this matchup.
On the season, Jayson Tatum is averaging at 26.5 points per game and is doing so while shooting nearly 45% from the field. Tatum has gone over 30 points in 7 of his last 10 games, a stretch where he's shot over 47% from the field.
Giannis Antetokounmpo Over 29.5 Points
Best Available Odds: -105 at PointsBet
The second prop that jumps out to me from Wednesday night's NBA slate is Giannis Antetokounmpo to have over 29.5 points against the Atlanta Hawks. Giannis is on a heater right now, having scored 44+ in two of his last three games, while shooting 80%+ in those two big performances.
When he's shooting the ball as he has in the past week, Giannis Antetokounmpo is arguably the best player in the world. While the Atlanta Hawks do have a decent interior defense, I expect him to get his in this matchup tonight and I will have some money on the over for this one.
Jrue Holiday Over 18.5 Points
Best Available Odds: -105 at PointsBet
Another prop I like from this Milwaukee Bucks versus Atlanta Hawks game is for Jrue Holiday to score over 18.5 points. Jrue Holiday has been scoring the basketball at a very high level the past two months and with how bad the Hawks perimeter and guard defense is, I fully expect this trend to continue. 
He is averaging 18.6 points per game this season, but has averaged 21 PPG over his last 10. He is doing so while shooting 50% from the field and 42% from the three-point range. Not only do I like him to score over 18.5, but I also like him to have over one-and-a-half threes as he's been shooting the 3-point shot at a very high level including making at least three in four of his last five games.
Luka Doncic Over 29.5 Points
Best Available Odds: -120 at BetMGM
Another prop bet I like from Wednesday night's NBA slate is for Luka Doncic to have over 29.5 points. Luka Doncic will be going up against a below-average New York Knicks defense and although the Knicks might be able to make it tough for him in certain parts throughout the game, I fully expect Luka to be able to get anything he wants just like he usually does. This number is likely sub-30 because Luka has failed to top 30 points in his last 3 meetings with the Knicks, however, he has averaged just under 36 PPG in his last 10 and I see him getting 30+ again here tonight.
Parlay Prop of the Night: Donovan Mitchell Over 25.5 Points and Anfernee Simons Over 20.5 Points
Best Available Odds: +274 at FanDuel
We are turning to a pair of guards that will square off in the Trailblazers at Jazz matchup for our best parlay pick for tonight. I'm going to combine Donovan Mitchell over 25.5 points and Anfernee Simons over 20.5. Both teams have been playing decent basketball as of late, as the Trailblazers have surprisingly looked better since they traded CJ McCollum. The Jazz have been playing great basketball, winning 7 of their last 10, and a big reason for that success has been the play of Donovan Mitchell.
The Portland Trail Blazers have not had a good defense at all this season, so I fully expect Donovan Mitchell to have at least 30 points in this game. Anfernee Simons is a future star in this league and with the way that he's been scoring as of late, I fully expect that trend to continue. Simons is averaging 17.3 points per game this season, but has multiple 30-point games and has averaged over 26 PPG over his last 8 games. This same game parlay pays out +274 tonight!