March is officially here, which means we are in the home stretch of the college basketball season and nearly every game has tournament implications. Half of the top 25 are in action tonight including three matchups of ranked teams: #9 Providence at #11 Villanova, #8 Purdue at #10 Wisconsin, and #2 Arizona at #18 USC.
Here are our best bet picks for this loaded slate of CBB games. Each breakdown includes the best odds available for both sides and the total, and, as always, you can shop odds for every game using our free CBB odds tool.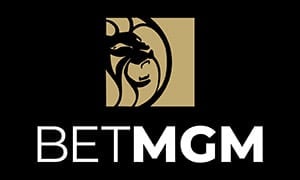 Bet $10 on Any Game, Get $200 Free at BetMGM
If either team makes a 3!
Toledo Rockets +2.5 at Buffalo Bulls
Toledo is 1st in the conference standings with a half-game lead over Ohio. With just 2 games remaining in their regular season, the Rockets can win out and secure the regular season conference title and the #1 seed in the conference tournament. They have been pedestrian on the road this season, going just 8-5 but won their last road game by 42 points, granted it was against WMU who are last in the conference.
The Bulls are coming off a 70-60 home win over Northern Illinois on Saturday. They had just previously defeated them on the road just 2 days prior by 11. The Bulls led by as many as 19 in the 1st half and looked like they would run away with the game. To the Huskies credit, they battled back and cut the lead to just 1 with 8:30 left in the game. The Bulls snapped out of it and went on a 17-8 run to finish the game and grab their 9th straight win. Williams led the Bulls with 18 in the win.
Here are some key betting trends to consider ahead of this MAC showdown:
Toledo is 7-1 ATS in their last 8 games on the road.
Toledo is 13-3 ATS in their last 16 games.
Buffalo is 1-4 ATS in their last 5 games.
Buffalo is 4-9 ATS in their last 13 games when playing at home against Toledo.
Our Pick: Toledo +2.5
As the saying goes, all good things come to an end. I believe that will ring true Tuesday night in Buffalo as the Rockets come to town to pick up a road win. As great as the 9 straight wins have been for Buffalo, they have not been putting teams away when they should. This Toledo team is very dangerous and will want to stay in control of their own destiny which starts with a road win Tuesday.
Live Odds for Toledo at Buffalo - 3/1/2022
Nebraska Cornhuskers at Ohio State Buckeyes (-14.5)
Nebraska has not been quite the force in the Big 10 that their foes, the Buckeyes, have been. However, they get a chance to play a spoiler role in their final 3-games of the season that all come on the road. After this meeting with Ohio State, they then head to #10 Wisconsin on Sunday. They already defeated Penn State on the road Sunday.
Nebraska's offense was outstanding in the 93-70 win at Happy Valley. They shot 65% from three and almost 60% from the field overall. They held a rebounding edge of 12 and picked up 10 on the offensive glass. McGowens led all scorers with 25 points. All 5 starters reach double-figures in the win. They also got a decent lift from their bench for 18 points. Nebraska will look to continue this hot shooting into their meeting with Ohio State and they will need every bucket they can against this strong Buckeye team.
The story for Ohio State this season has been two steps forward, one step back. They were never really able to string together a solid number of wins during Big 10 play. Every time they seemed to get on a roll, they took a loss. That being said, it is the Big 10; one of the best conferences in the country, so it is nothing to look down on.
The Buckeyes are coming off a 75-60 road thrashing by Maryland on Sunday. Fats Russell and Eric Ayala had their way with the Buckeyes. Russell shot 60% from three for 27 points while Ayala went 8 of 17 from the field for 23. The Buckeyes allowed the Terps to shoot 46.4% from the field and only reached 36% themselves. Liddell had another tough outing with 11 points on 30% shooting. Cedric Russell tried to provide a boost from the bench as he shot 4 of 5 from three for his 12 points, but it was not enough.
Nebraska is 3-5 ATS in their last 8 games as a road underdog.
Nebraska is 1-5 ATS in their last 6 games following a straight-up win of more than 20 points.
Ohio St is 8-3 ATS in their last 11 games.
Ohio St is 7-2 ATS in their last 9 games vs. a team with a winning % below .400.
Our Pick: Ohio State -14.5
The Buckeyes will bounce back following their loss to Maryland like they have all year. They have covered the spread in 5 of their 6 games following a straight-up loss this season. Liddell will look much better in this one as well. The Cornhuskers are the worst in the conference in both offensive and defensive efficiency, this will rear its ugly head and OSU will walk all over them at home.
Live Odds for Nebraska at Ohio State - 3/1/2022
West Virginia @ Oklahoma (-5.5)
The Big 12 will feature a classic battle on Tuesday night when Oklahoma hosts West Virginia. The Sooners snagged a 72-62 road victory over the Mountaineers in late January. They shot 50% while holding West Virginia to just 38%. They also held Taz Sherman in check, holding him to 11 points on 4 of 12 shooting. Tanner Groves led all scorers in the game with 21 points and near-perfect shooting (9-11). Umoja Gibson made his presence felt with 5 steals on the defensive end.
Ugly is the only way to describe this season for Bobby Huggins and his Mountaineers. At 3-13 in the Big 12, they sit dead last. They have lost 13 of their last 14 games, including 6 straight as they head into Oklahoma. Oddly enough, they still rank inside the top 80 in the country in offensive and defensive efficiency.
Oklahoma ranks 5th in the country in 2-point shooting percentage with 57.4%. They are best served when they go inside the perimeter on offense for the majority of the time. The problem is, they still wander out and fall in love with shooting from deep at times that disrupts the offense. Defensively, they have struggled in Big 12 play all year, holding opponents to reasonable shooting percentages. They will need to clamp down Tuesday at home.
Here are some of the key betting trends we are looking at for West Virginia's trip to Norman:
West Virginia is 4-10 ATS in their last 14 games overall.
West Virginia is 2-7 ATS in their last 9 road games vs. a team with a winning home record.
Oklahoma is 3-0 ATS in their last 3 games against West Virginia.
Oklahoma is 2-1 ATS in their last 3 home games.
Our Pick: Oklahoma -5.5
The Sooners took care of these Mountaineers on the road and will do the same here at home. West Virginia should be a bit hungover from their near upset win over Texas on Saturday. The Sooners may have figured out the best way to defend in their last game and could cause issues again for Taz Sherman on Tuesday. As long as the Sooners don't shoot themselves in the foot with turnovers, they should coast here.
Live Odds for West Virginia at Oklahoma - 3/1/2022
Bonus Pick: Arizona Wildcats @ USC Trojans (+4.5)
I really like this spot for the Trojans. They are arguably playing their best basketball of the season during this 6-game win streak that has all come following their loss to this same Arizona team by 3 on the road. Arizona is coming off a bad loss in Colorado where they got caught looking ahead to this game. USC, on the other hand, just picked up a road upset in Eugene, Oregon. I believe the Trojans cover and would sprinkle the moneyline as well.
Arizona is 1-6 ATS in their last 7 games against USC.
Arizona is 1-4 ATS in their last 5 games following a straight-up loss.
USC is 5-0 ATS in their last 5 games as underdogs.
USC is 8-3 ATS in their last 11 home games vs. a team with a winning road record.
Live Odds for USC at Arizona - 3/1/2022