It's full-slate Friday and one of the best angles to attacking the MLB slate is in the prop market. This article will give out some total base winners, as well as dive into the process of identifying these total base opportunities. Also, for more action make sure to check out our MLB Best Bets.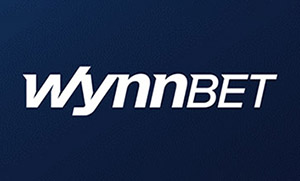 Ryan Mountcastle o1.5 Total Bases
Best Available Odds: +110 at FanDuel
The 2022 Baltimore Orioles have been a surprise, hovering close to .500 thanks to a feisty offense and a surprisingly decent pitching staff. We're going to look at this offense against lefty Reid Detmers for the Angels. Once the Angels' top pitching prospect, Detmers has had an interesting season.
Outside of his no-hitter, Detmers hasn't performed all that well. He's struggled with command, with a walk rate approaching 10%. He's struggled to miss bats, despite showing elite strikeout potential in the minors.
His CSW%, chase rate, and o-swing% are all below average. You won't make it very far in the majors with the location problems that Detmers has shown in 2022. Diving into his splits, we can see that Detmers is even worse on the road with a 6.86 ERA, supported by a 5.59 FIP.
Aside from his command issues, Detmers gives up way too many fly balls and has a poor HR/FB ratio at about 15%. Detmers has been pretty good against lefties in 2022 but has struggled against right-handed bats. The play here is on Ryan Mountcastle over 1.5 TBs at (+110) at FanDuel.
This feels like a misprice, with much of the market at -105 for this play. Mountcastle is one of Baltimore's best hitters against lefties, as well as in his last fifty plate appearances.
Mountcastle has a .262 ISO, a key stat for total base props. The combination of a high ISO and low/average walk rate is great for this matchup against Detmers. We want to target hot, aggressive hitters, who tend to hit more extra-base hits.
Hunter Dozier o1.5 TB, Edward Olivares o1.5 TB
Best Available Odds: +120 and +135 at FanDuel
The Aaron Civale experience is coming to Kansas City at the worst time. Civale has struggled badly this year. He's quite possibly been the worst starter in baseball.
Civale's 1.54 WHIP is telling of his struggles this year. Although we don't expect his ERA to sit at 7.04 for the entire year, his FIP is at 4.71 and 5.02 xERA. These numbers get even more inflated on the road where opponents have a 1.000 OPS.
The Kansas City offense is rounding into form, with their young bats swinging well, despite Bobby Witt being shelved for a few days. Kansas City only won one game in its series against Houston, but they touched up all the Astros starters and should continue their success against Civale.
Civale doesn't have a handedness-split issue like we saw with Detmers, he's just generally poor against everyone. This is the lineup spot where you want to stack Royals hitters if you're playing DFS. I'm looking at both Hunter Dozier and Edward Olivares for total base props in this one.
Both hitters have been killing righties with a WRC+ over 110. They have been making solid contact and have ISO's above .250 in their L14. These two fit a similar profile to Mountcastle, where we can get behind them to hit for power while they're hot and neither of them walks at too high of a rate.
Andrew Benintendi is an interesting case, where he's making a ton of contact, but takes too many walks and doesn't hit for much power. You can find his o1.5 TBs at +110 at DK, but I'd look to deploy him in other formats like DFS or Jock Market. An interesting angle you could take is the "ladder" approach.
At FanDuel his hits prop (1+,2+.3+) sit at -280/+185/+950, respectively. I'd rather take a longer shot with +185 than root for two singles at only +110 at Draftkings. Also, monitor the Royals lineup later today for the status of Bobby Witt Jr. He's missed the past two games with a hand injury and it is unclear if he'll be in the lineup today.
FanDuel has a presumptuous line of +105 up for his total bases, which I'd be inclined to take as he too fits the profile we're looking for. If he is out. However, his lineup replacement Emmanuel Rivera has been solid and I would target his total bases at around +120 or better, should Witt be out again.
David Peralta o1.5 Total Bases
Best Available Odds: +100 at DraftKings
Chad Kuhl has been a tough case to solve in 2022. The Rockies have gotten a great return on a minimal investment with Kuhl with his record at 5-5 and ERA at 3.81. However, I've personally struggled to pick out the spots to back Kuhl.
Surprisingly, he's pitched far better at Coors, pitching to a 3.27 ERA at home vs. 4.39 on the road. This could partially be due to a level of comfortability with the ball at home, whereas on the road he could struggle with the differences in how the ball is kept and the atmospheric conditions.
In 40 innings on the road, he has 23 walks and only 7 walks in the same amount of innings at home. Kuhl has also struggled against lefties, allowing a .341 wOBA and .785 OPS. This isn't a slam dunk matchup like Civale, but the Diamondbacks have quietly been very decent in 2022, similar to the Baltimore Orioles.
Their offense lacks star power and top prospects, but when they get going, the Diamondbacks are able to put up some runs. I'm going to look for David Peralta here, one of the only mainstays of the Arizona offense over the past few seasons. He is anchored in the strong side of a platoon, which leads to his L7 or L14 stats getting skewed depending on the matchups.
That being said, he's hit to a strong 126 wRC+ against righties all year and a .240 ISO. Peralta and this offense have been running well of late, which makes a couple of other power-hitting lefties worth a look (Daulton Varsho/Alek Thomas).