Every game matters at this point in the college basketball season, and we saw that last night with #6 Kansas losing to unranked TCU and #23 Ohio State losing to a 8-21 Nebraska team. Other teams to drop a game last night included Purdue, Providence, and USC, who all lost to ranked conference opponents.
Wednesday night's slate is somewhat lighter with only four ranked teams in action, however, three of those four teams are favored by 5 or fewer points. Here is a look at our best bets from this CBB slate.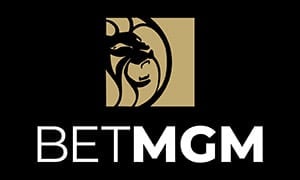 Bet $10 on Any Game, Get $200 Free at BetMGM
If either team makes a 3!
Wichita State Shockers (-2.5) at Tulsa Golden Hurricane
Wednesday's matchup between the Shockers and Golden Hurricane will be a rematch, like most conference games at this point in the season. In the 1st game, the Shockers trailed by 1 at the half and were back and forth with Tulsa up until the 10:30 mark of the 2nd half. From that point on, the Shockers went on a 21-11 run to close the game and give Tulsa another loss. Tulsa committed 17 turnovers in the loss and shot just 10 of 18 from the foul line.
The Shockers had just two players in double figures, scoring leader Tyson Etienne had 10 and trailed Ricky Council IV by just one point for the game high. Jeriah Horne went just 1 of 11 for 2 points in the loss. He is averaging over 16ppg for the Golden Hurricane and will need to put this previous performance behind him
This Shockers team never seemed to be able to hit their stride all season. The conference schedule kicked off with a 4-game losing streak and they were never able to piece even 2 wins in a row together. They come into this game on a 3-game losing streak with their latest loss coming on the road to a surging Memphis squad.
In the previous meeting with the Shockers, Tulsa committed 17 turnovers in the loss. If they wish to stay in this one on the road, they will have to take much better care of the ball. The 47.4% three-point shooting Tulsa had against ECU, will hopefully get carried into this contest for their sake. Without a decent shooting percentage and under 15 turnovers, this game could get ugly for Tulsa.
Wichita St is 7-3 ATS in their last 10 games vs. a team with a winning % below .400.
Wichita St is 7-1 ATS in their last 8 games against Tulsa.
Tulsa is 1-5 ATS in their last 6 games vs. a team with a winning straight-up record.
Tulsa is 2-6 ATS in their last 8 games overall.
Our Pick: Wichita State -2.5
Tulsa is simply not competitive enough to hang with Wichita in this game, even if it is a down year for the Shockers. Over the last 8 meetings, Tulsa has covered only once against the Shockers and I see no signs of this changing when they meet Wednesday night. While -2.5 is still available at BetMGM Sportsbook at the time of publishing, this line seems like it can only move away from us right now, so bet it early. The Shockers should be favored by more than a bucket here and will prove that with a solid road win in Tulsa.
Live Odds for Wichita State at Tulsa - 3/2/2022
UConn Huskies at Creighton Bluejays (+4.5)
Despite losing in the 1st meeting at home, the Huskies are still favored here on the road in a very intriguing matchup that could shake up the top of the Big East standings. Creighton boasts the top defense in the conference and will lean on that in their hopes for an upset home win Wednesday night.
Creighton was riding high on a 6-game win streak, albeit against mediocre opponents, before they were dealt a dose of reality on the road in Providence. The then top team in the conference sent the Bluejays packing with a 72-51 beatdown at the Dunkin Donuts Center on Saturday. The defense that the Bluejays had been relying on turned in a weak effort and the Friars were the ones that turned up the heat with their own defense. The Friars successfully held the Bluejays to just 19% shooting from distance and 30.5% shooting overall. Provo was able to pace themselves on offense with a 47.5% field goal percentage. They also assisted on 17 of their 28 made field goals.
In the loss, the Bluejays had no help from their bench as they went scoreless. Ryan Hawkins only managed 10 points on 3 of 9 shooting but was able to pick up 10 boards for another double-double. Creighton will need a much better effort at home against UConn.
The Huskies are coming into this contest with Creighton on a 5-game win streak that includes a win over then #8 Villanova at home. Their latest victim was Georgetown on Sunday, when the Huskies topped the Hoyas 86-77 using a 41-26 1st half to launch them the rest of the way. While the Hoyas were able to force 16 Huskies turnovers, UConn held the rebounding edge by 10 and picked up 11 on the offensive end. UConn assisted on 18 of their 30 made field goals and shot 55% from long distance.
The Hoyas found their way to the foul line 35 times and converted on 27 of their attempts, but their 25% shooting from beyond the arc was too detrimental. RJ Cole led the Huskies with 18 points on 7 of 12 shooting. Isaiah Whaley added 14 while Tyrese Martin finished 1 point shy of a double-double as he picked up 10 boards in the win.
UConn is 2-7-1 ATS in their last 10 games.
UConn is 0-5 ATS in their last 5 games on the road.
Creighton is 5-1 ATS in their last 6 games overall.
Creighton is 11-5 ATS in their last 16 home games vs. a team with a winning road record.
Our Pick: Creighton +4.5
I love a good home dog and that is exactly what we are getting here. The Huskies have been tremendous lately but they are not more than a bucket better than this Creighton team while on the road. I see the Bluejays staying with or leading for the majority of the game. In a game that should be extremely close, I will take the underdog 9 out of 10 times.
Live Odds for UConn at Creighton - 3/2/2022
Minnesota Golden Gophers at Maryland Terrapins (-5.5)
Minnesota has had a really rough year in Big 10 play. They have lost 9 of their last 11 and their 2 wins have come over Penn State and Northwestern at home. Those two teams have a combined 13 wins between them. However, the Gophers are one of the top teams in the country in limiting their turnovers. They are 9th in fact, and turn the ball over on only 14.5% of their possessions. They are also shooting 36.7% from three which puts them in 3rd in the conference.
They are coming off a 84-79 loss at home to Indiana. The Gophers were outrebounded 35-28 and allowed the Hoosiers to shoot 55.6% from the field and 47.6% from long range. Jamison Battle was just 5 out of 15 for 13 points and 7 boards. Payton Willis did all he could in the losing effort. Willis was 7 of 14 from deep in route to his 28 points and added 7 assists to his stat line.
The Terps were just 3-11 heading into their game against Nebraska on the road on February 18th. There, they snagged a road win and followed that up with a home win over Penn State. A tough road loss to Indiana then came before one of the biggest wins of their season. They knocked off #22 Ohio State by 15 in their most recent game.
In the 75-60 beating of the Buckeyes, the Terps only turned the ball over 9 times and used some solid shooting to pick up the win. They shot 42.9% from deep and 46.4% overall in the game. All while holding the Buckeyes to just 36% from the field. Fatts Russell was tremendous, shooting 60% from distance and 9 of 19 overall for a game high 27 points. Eric Ayala added 23 points to supplement Russell and grabbed 6 boards and 3 steals. Donta Scott also chipped in with 14 points in the win.
Here are some of the key trends we are looking at when betting on this Big 10 matchup:
Minnesota is 2-6-1 ATS in their last 9 games vs. a team with a losing record.
Minnesota is 0-5-1 ATS in their last 6 games against Maryland.
Maryland is 4-1 ATS in their last 5 games.
Maryland is 5-1 ATS in their last 6 games when playing at home against Minnesota.
Our Pick: Maryland -5.5
Minnesota has been a mess all year and I don't see that being any different here in Maryland. Fatts Russell seems to be playing more inspired than ever, which is a credit to his attitude with the overall lackluster season the Terps have had. I expect the Terps to play at a high level in what will be their final home game of the year.
Live Odds for Minnesota at Maryland - 3/2/2022
Bonus Bet: Rutgers Scarlet Knights at Indiana Hoosiers (-4.5)
Rutgers is simply not the team on the road that they are at home. Combine that with the Hoosiers being one of the best when playing in Assembly Hall and we have a recipe for a Hoosiers blowout. I see this game as a double-digit win for the Hoosiers way more than a potential win for the Scarlet Knights.
Rutgers is 1-7-1 ATS in their last 9 road games vs. a team with a home winning % of greater than .600.
Rutgers is 3-8-1 ATS in their last 12 road games.
Indiana is 6-1 ATS in their last 7 home games vs. a team with a losing road record.
Indiana is 11-3 ATS in their last 14 home games.
Live Odds for Rutgers at Indiana - 3/2/2022