This late into an undefeated season, the Ohio State Buckeyes should not have to vigorously defend their resume for the college football playoff committee. But when No. 2 ranked Ohio State travels to Beaver Stadium to take on the Penn State Nittany Lions Saturday, that's exactly what the Buckeyes must do to keep their playoff dreams alive.
Ohio State has thoroughly beaten all of its opponents - including a once-ranked Notre Dame squad - by an average of 35 points this season. Yet beating the likes of Wisconsin, Michigan State, and Iowa - all top-tier Big 10 teams from a year ago - has merited little respect for these Buckeyes.
No. 13 ranked Penn State will offer this season's toughest test yet for Ohio State. The Nittany Lions requited themselves nicely after a lop-sided loss to Michigan two weeks ago, trouncing Minnesota 45-17 during a primetime game Saturday night.
Can Penn State snap their five-game losing skid to Ohio State, or will the Buckeyes beat the Nittany Lions yet again to set up a Big 10 East Division de facto championship game against the Michigan Wolverines in November?
Featured Sportsbook Offers for College Football Week 9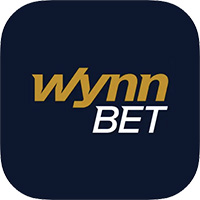 Bet $100, Get $100 Free
Promo Code: XEWB4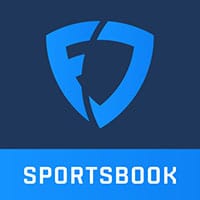 $1,000 No Sweat First Bet
No Code Needed
What to Expect: Ohio State Offense vs Penn State
Heisman Trophy hopeful CJ Stroud leads the nation's second-most potent scoring offense, averaging over 49 points each outing. This season, Stroud has completed 70 percent of his passes for 2,023 yards and 28 TDs on the season against only four INTs. His top targets are WR Emeka Egbuka (41 catches, 735 yards, 7 TDs) and Marvin Harrison Jr (38 catches, 598 yards, 10 TDs).
In addition to a lethal aerial attack, Ohio State also has the luxury of a running back combo that is just as dangerous on the ground. Sophomore RB Treveyon Henderson has a team-best 80 carries for 474 yards and four rushing scores. Junior RB Miyan Williams leads the Buckeyes with 516 yards on 74 rushes (7.0 yards per rush) and nine rushing TDs.
What to Expect: Penn State Defense vs Ohio State
Outside of the Michigan debacle two weeks ago, the Penn State defensive strength this season has been stopping the run. Factoring out the 41-17 loss to the Wolverines and their 418-yard performance, the Nittany Lions have held all other opponents to only 563 yards in six games and only four TDs on the ground.
For Penn State, the key to stopping Ohio State will be to limit one of their offensive options. If the Nittany Lions commit to stopping the running game, the defensive backfield will be tested.
Cornerbacks Joey Porter Jr. and Kalen King have lived up to that challenge thus far by breaking up 11 and 10 passes, respectively. Safeties Ji'Ayir Brown and Zakee Wheatley have picked off a combined five passes through seven games.
What to Expect: Penn State Offense vs Ohio State
A mixture of veteran leadership with young standouts defines this Penn State offense. QB Sean Clifford is a fifth-year player with more than 40 starts under his belt.
Clifford is efficient, having completed 62 percent of his passes for 1,445 yards and 13 TDs with just three interceptions on the season. Clifford's primary targets are sophomore Parker Washington (30 catches, 388 yards, 1 TD) and senior transfer Mitchell Tinsley (28 catches, 340 yards, 4 TDs).
The Nittany Lions lean on RB Nicholas Singleton and Kaytron Allen to power their running attack. The freshmen backfield teammates have combined for over 60 percent of the carries on the year, netting 957 rushing yards and 11 TDs for Penn State in 2022.
What to Expect: Ohio State Defense vs Penn State
While their schedule isn't impressive, the Ohio State defense has more than done its job this season. The Buckeyes rank second in the nation in total yards allowed, giving opponents less than 240 yards each outing.
Additionally, Ohio State ranks in the top 10 in passing yards allowed (3rd - 149 yards/game), rushing yards allowed (8th - 91 yards/game) and scoring (5th - 14.86 points/game).
The Buckeyes rely heavily upon NFL-caliber talent at multiple positions. LB Tommy Eichenberg leads Ohio State with 57 tackles while DT Michael Hall Jr. has a team-best 4.5 sacks as a part of his 7.5 TFLs. CB Denzel Burke has been a lock-down defender, breaking up four passes this season to lead Ohio State.
CFB Week 9: Live Odds for Ohio State vs Penn State
Best Bet: Over 60.5 Points
Bettors wagering on the under/over should choose the over for this game. While both teams rely heavily on defense, 60.5 points is an enticing figure to consider in this early-afternoon contest. Also, both teams are 5-2 on the season when betting the over in 2022.
As for the spread, consider taking Penn State. Only once in Nittany Lions head coach James Franklin's tenure has his squad been outscored by more than two touchdowns when facing the Buckeyes. That time - a 38-10 defeat in 2015 - was Franklin's first year at the school.