In the world of sports gambling, it is never too early to look ahead. We're still a few days away from the start of the 2022-23 NFL season. Let's take a look at the current odds to win Super Bowl 57 and go over our best bets.
Unsurprisingly, the Buffalo Bills (+600) and the Tampa Bay Buccaneers (+750) are the two favorites. The Kansas City Chiefs (+1100) and Green Bay Packers (+1200) currently hold down the No. 3 and No. 4 slots respectively. Offseason moves have caused these odds to move considerably, which creates the opportunity to find value in today's Super Bowl 57 odds.
Here's a look at the current Super Bowl 57 odds for every NFL team, courtesy of Caesars Sportsbook:
Current Super Bowl 57 Odds
Latest Odds from Caesars SportsBook
| AFC Team | Super Bowl Odds |
| --- | --- |
| Bills | +600 |
| Chiefs | +1100 |
| Broncos | +1600 |
| Chargers | +1400 |
| Browns | +3500 |
| Bengals | +2000 |
| Ravens | +1800 |
| Colts | +2500 |
| Titans | +3500 |
| Dolphins | +3500 |
| Patriots | +4000 |
| Raiders | +3000 |
| Steelers | +8000 |
| Jaguars | +12500 |
| Jets | +12500 |
| Texans | +30000 |
| NFC Team | Super Bowl Odds |
| --- | --- |
| Buccaneers | +750 |
| Packers | +1200 |
| Rams | +1200 |
| 49ers | +1600 |
| Cowboys | +2000 |
| Cardinals | +3500 |
| Vikings | +4000 |
| Eagles | +2500 |
| Saints | +4000 |
| Commanders | +8000 |
| Seahawks | +20000 |
| Falcons | +25000 |
| Bears | +15000 |
| Panthers | +12500 |
| Giants | +10000 |
| Lions | +12500 |
Finding Value in the Current 2022-2023 Super Bowl Odds
The epic KC-Buffalo quarterback duel in the divisional round was thought by many pundits to be the de facto Super Bowl. As we have seen, however, Patrick Mahomes and Josh Allen aren't the only superstar quarterbacks in the AFC. Going forward, they'll have to contend with the likes of Joe Burrow, Justin Herbert, and Lamar Jackson.
The idea that one of these two teams are a lock for next year's Super Bowl is ludicrous. Kansas City and Buffalo are great teams, but there is far better value to be found further down the list.
There are several variables that could swing the balance of power in the NFL. It's not often that big-name quarterbacks change teams, but this offseason appears to be different. Russell Wilson, Matt Ryan, Deshaun Watson, and Carson Wentz have all found new homes.
Tom Brady's Retirement and Subsequent Un-Retirement
Tom Brady did his best Brett Favre impersonation by retiring and then changing his mind. After stepping away from the NFL, Brady reconsidered after only a few weeks of basking in the tropics with his family.
As you might imagine, Brady's decision caused a huge shakeup in the Bucs' odds to win Super Bowl LVII. When the GOAT announced his retirement, Tampa Bay's odds moved to +2500. When Brady decided to return, the odds moved to their current number of +800!
Aaron Rodgers' Decision to Stay in Green Bay
After a great of speculation about changing teams, Rodgers decided to stay on with the Packers. That one decision means that the Pack should once again be in the hunt for a Super Bowl title.
It's not all sunshine and rainbows in Cheeseland however. Rodgers' favorite target, Davante Adams, turned down more money from Green Bay to end up with Las Vegas. It'll be interesting to see how Rodgers handles this big of a change to the offense.
Russell Wilson's New Home
After 10 seasons with the Seahawks, Russell Wilson has moved on to greener pastures with the Broncos! The 9-time Pro Bowler and Super Bowl XLVIII champion should make a huge difference to a Denver squad that has been searching for a legitimate QB since Peyton Manning retired.
Just how big of an impact did this trade have on the betting odds? Denver went from +2200 to +1600 to win Super Bowl LVII. Seattle's odds went in the tank, from +4000 to +8000.
Matt Ryan Lands in Indy
Wilson wasn't the only premier QB to find a new home in the off-season. Matt Ryan was traded from the Falcons to the Colts, which instantly improves Indianpolis's chances of winning Super Bowl LVII.
Surprisingly, landing Ryan didn't make the betting odds shift very much in the marketplace. The Colts' odds to win the Super Bowl only went from +3000 to the current price of +2500. That said, Ryan is a much more stable option than Carson Wentz, who would up going to Washington.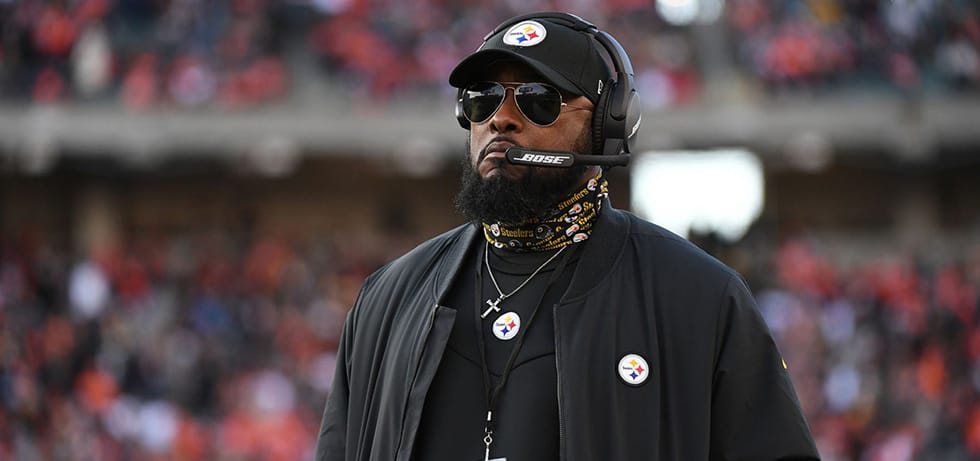 Super Bowl LVII Betting Strategies
Looking at the current landscape of the NFL, it is the AFC that is loaded with young, high-level quarterback talent. The path to the Super Bowl is much more difficult in the AFC. To beat Kansas City, Buffalo, Cincinnati, etc., a team will need a strong defense and a quarterback who can put up points. Of all the teams further down the list, Miami and Denver seem to be the only two that may fit these criteria. There is value in betting on both of those teams.
The NFC is much more wide-open. As of now, the Bucs and Packers are the two favorites to represent the NFC in Super Bowl 57. Much of what happens in the NFC hinges on the quarterback situation in San Francisco.
The 49ers drafted Trey Lance 3rd overall last year, and with Jimmy Garoppolo likely leaving, Lance looks ready to step into the vacancy. For a team that is a top-5 favorite, there is a lot of uncertainty. Dallas (+1800) may currently be the team most equipped to take advantage of the wide-open nature of the NFC.
As I stated above, Philadelphia is the NFC team to watch. They currently have the defense and running game, and if Jalen Hurts continues to mature as an NFL QB, the Eagles could be among the favorites to make it to Super Bowl LVII. Trading for a big-time wideout like A.J. Brown also doesn't hurt!
Best Value Bets for 2023 Super Bowl: Philadelphia (+4000), Miami (+3000), Denver (+1600)