MMA fans have been foaming at the mouth for UFC 281 because the card is absolutely loaded with some exciting matchups. The Main Event features current Middleweight champion Israel Adesanya taking on his old nemesis Alex Pereira. We'll break down the fight and give you our best bet for the Main Event below.
Adesanya vs Pereira is getting all of the hype, but don't forget about the other 4 intriguing fights on the Main Card. Also, ESPN+ will show 9 preliminary fights to get the juices flowing.
Let's get to our 3 best bets for UFC 281. All 3 of these are at plus-money prices, which is always a good thing!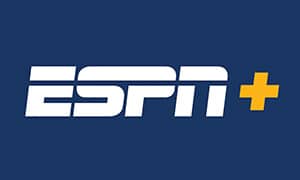 Stream UFC 281 Preliminary Card
With ESPN+
Early Prelim Card Top Play: Silvana Gomez Juarez
Best Available Odds: +100 at BetMGM
Since this is such a loaded card, we wanted to give our readers some action on the Early Prelim Card. We think the +100 odds give us some good value on Silvana, who defeated Na Liang back in June at UFC 275 with a first-round knockout.
Silvana has won 11 out of her 15 professional fights and has quite a bit of power for a Strawweight. She'll be going up against the "Polish Princess" Karolina Kowalkiewicz, who also won her last fight in June. That was Kowalkiewicz's first win in over 4 years.
In the end, we think Silvana's power will be too much for Karolina in this bout. Seven of Silvana's 11 wins have come via knockout and we expect her to get the victory in this one.
Featured UFC 281 Offer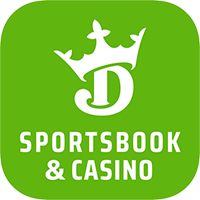 Bet $5, Get $200 If Your Fighter Wins
Use Promo Code: 281BV1
Main Card Top Play: Dan Hooker to Win By KO/TKO/DQ
Best Available Odds: +250 at FanDuel
Hooker is coming off of back-to-back losses, but we think he rights the ship in his Lightweight fight against Claudio Puelles. A lot of folks are writing Hooker off because he's lost 4 of his last 5 fights. We're not buying that, especially since Hooker is only 32 years old and still has plenty of power.
The 6-foot, 145-pounder from New Zealand is 21-12 in his pro career. Ten of his wins have come via knockout. We love the fact that Hooker will have a 3-inch reach advantage over the 5-11, 155-pound Puelles.
It does concern us that Puelles has won 5 straight fights dating all the way back to 2018. That being said, we think Hooker wants to make a statement and we just can't pass up the +250 odds at FanDuel on this one!

Main Event Play: Adesanya vs. Pereira UNDER 4.5 Rounds
Best Available Odds: +110 at Caesars
A lot of fight experts are expecting the Main Event to go the distance and are predicting somewhat of a boring affair that will go to decision. It's easy to see why they'd think that because Adesanya's last four fights have gone to decision, dating all the way back to his loss in March of 2021 at UFC 259.
Adesanya is a fine technical fighter, but don't be fooled, he wants revenge in the worst possible way. He lost to Pereira twice back when they were both pro kickboxers. In their last match in 2017, Pereira knocked him out with a vicious left hook in the 3rd round.
We're betting that payback will be on Adesanya's mind and that he'll take more chances than normal against Pereira in this one. We love the fact that 15 of Adesanya's 23 pro wins have come via knockout. We see him trying to put Pereira away early.
As for Pereira, he's only had 7 MMA fights as a professional. That said, 5 of his 6 wins have come by knockout. None of Pereira's fights have lasted past the 3rd round. We'll play Under 4.5 rounds at the plus-money price for our Main Event play.
Best of luck with all of your UFC 281 action! Let's go 2-1 or better with this card!