We're just a few hours removed from Ja Morant's unbelievable game-winning shot, but it's time to break down Wednesday's NBA card. The Bucks will try to close out the Bulls in the early 7:30 tip. The Warriors will also be trying to send the Nuggets home packing in their Game 5 matchup at 10 PM.
After diving into both games, we have decided to do a deep analysis of the Nuggets at Warriors matchup. Can reigning MVP Nikola Jokic rally the troops and help Denver force a Game 6? Or, will Steph Curry and Klay Thompson take care of business tonight on their home floor? Here are our best bets and prop bet picks for Wednesday, April 27.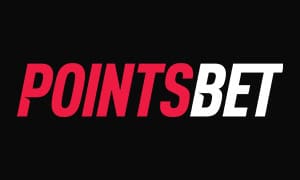 Bet Up to $2,000 Risk Free at PointsBet
Promo Code: BVIEW1 | Offer Details
Best Bet for Nuggets at Warriors: OVER 225.5
Best Available Odds: -110 at FanDuel
In the sports investing business, sometimes the most obvious picks are the best ones you can make. That's how we feel about the Over tonight in the Denver vs. Golden State game. All four games in the series have easily gone over the total and we don't see a reason for that trend to end tonight.
Both of these offenses are firing on all cylinders. The Warriors' worst offensive output was 118 points in Game 3. During the Nuggets' worst offensive performance in Game 2, they still put up 106 points.
Nikola Jokic has been a one-man wrecking crew for Denver by averaging 31.3 points per game in this series. "Joker" is coming off of back-to-back 37-point performances in Game 3 and Game 4. We don't see the big fella slowing down in Game 5 tonight.
Now that Curry and Thompson are both healthy, this Warriors' offense is looking like it did back in their historic run. Curry is averaging 27.5 points per game and hitting nearly 39% of his three-point shots this series. Thompson is shooting the ball even better from three-point land, as he is hitting 50% from downtown.
Just how efficient are these two offenses? Denver leads the league in shooting efficiency while Golden State ranks a respectable 4th. Both teams also turn the ball over a ton, which should lead to lots of easy fast-break points. We see this game possibly getting into the 240s, so take the Over!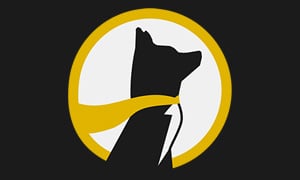 NBA Playoffs Offer: $100 in Free Props at Underdog
Use the Promo Code BAR
Best Player Props for Nuggets at Warriors
We lean towards the Warriors covering the spread in this game, but the 8.5 points is a bit tricky, especially since each of the last two games have been decided by 5 points. Since we are passing on the side, here are our two favorite props for Game 5.
Jeff Green OVER 5.5 Points
Best Available Odds: -112 at FanDuel
Green hasn't done much damage on the offensive end in this series but we think that changes tonight. Though the former Georgetown Hoya is only averaging 4.3 points per game during this series, he did average 10.3 points per game against Golden State during the regular season. This leads us to believe that Green will be able to score 6 or 7 points tonight in Game 5.
During the regular season, Green averaged 10.3 points per game. Through 75 games, Green went over this point total in 60 of them. There's tons of value in the Over in this spot.
Draymond Green UNDER 7.5 Assists
Best Available Odds: -113 at Unibet
Oddly enough, we are going with the other Green for our second prop pick. Draymond Green has done an excellent job of passing the basketball in this series as he's averaging 7.8 assists per game. However, he came back down to earth a little bit in Game 4 by only racking up 6 assists.
Draymond has a nice skill set, but asking him to dish out 8 assists on a regular basis is a tall order. Through 46 regular-season games, Green stayed under this assist total in 28 of them. Take the Under and best of luck with all your NBA action on Wednesday!
Live Odds for Nuggets at Warriors: Wednesday, April 27
In looking at our live odds tool for this Game 5 matchup, we see that PointsBet is offering reduced juice on Golden State while BetMGM is offering the best odds on Denver. If you love the Over like we do in this game, FanDuel has the best price. If you prefer the Under, PointsBet is the best option on the board.