The NFL Week 8 schedule kicked off on Thursday night with the Ravens defeating the Bucs 27-22. Baltimore racked up over 230 rushing yards in the game and dominated time of possession (38 minutes to 21 minutes).
In this article, we look forward to the Sunday slate of games which features 13 games including a 9:30 AM (London) matchup between the Broncos and Jaguars. We broke down all 13 games to identify our 4 best bets for the entire NFL week 8 slate, find our picks below.
Featured NFL Week 9 Promotions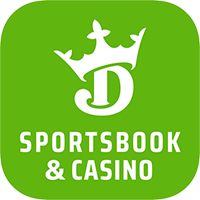 Bet $5, Get $200 If Your Team Wins
Use Promo Code: 200BV1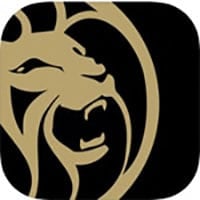 Bet $10, Get $200 Free
Promo Code: EWBET1
Chicago Bears at Dallas Cowboys (-9)
The Bears are coming off their most impressive win of the season on Monday night. They demolished the Patriots 33-14 to bring their record to 3-4 on the season. The win snapped a 4-game losing streak and was highlighted by a shutout in the 2nd half. Justin Fields looked good throwing for 1 touchdown and rushing one in as well. He accounted for 261 of the teams total 390 yards. They are last in the league in passing yards per game but #1 on the ground averaging 181 yards there.
Dallas bounced back nicely after their loss to the Eagles a week prior. The Cowboys defeated the Lions 24-6 while forcing 4 turnovers. The Dallas defense which is allowing just under 15 points per game, kept the Lions out of the endzone all game. Dak Prescott looked ok in his return but will be tested this week against a stingy Chicago defense.
Best Bet: Cowboys -9
We are riding the Cowboys in this matchup and believe the outcome will be very similar to the one they had against the Lions. Chicago is extremely one dimensional with almost no real threat through the air. The Cowboys' defense will be able to load the box and contain Justin Fields which will force the Bears into some 3rd and long situations. Offensively, the Cowboys likely won't need to do much more than their season average which is 19 points.
Key betting trends for Bears at Cowboys:
Chicago is 2-11 ATS in their last 13 road games vs. a team with a winning home record.
Chicago is 2-5-1 ATS in their last 8 games following a straight up loss.
Dallas is 11-1 ATS vs. a team with a losing record.
Dallas is 17-5 ATS in their last 22 vs. NFC.
NFL Week 9: Live Odds for Bears at Cowboys
Miami Dolphins at Detroit Lions (+3.5)
Tua came back last week and led the Fins to their 1st victory in 4 games. Losses to the Bengals, Jets, and Vikings had the formerly 3-0 Dolphins spiraling. They forced 3 turnovers from the Steelers in route to the 16-10 victory. Leading 13-0 after the 1st quarter, fans thought there may be a blowout, but Pittsburgh answered in the 2nd to cut the lead to 3 before Jason Sanders hit a 47-yard field goal at the end of the half. Both defenses pitched shutouts in the 2nd half and Miami held on. Miami will continue to lean on the passing game with Waddle and Hill being one of the best receiving duos in the league and Raheem Mostert being a bit banged up.
Detroit is still sitting with just 1 win on the season as they suffered their 4th straight defeat last week on the road to Dallas. The offense was atrocious and coughed up the ball 5 times which made it near impossible to win the game. That said, the defense did decent holding the Cowboys in check on these turnovers but the offense just could not get going. The bright spot continues to be the running game where they rank 7th in the league with 145.7 yards per game.
Best Bet: Lions +3.5
This line sticks out to us at 1st glance. The 1-5 Lions have looked bad and Miami has Tua back and are coming off a win. We believe this a trap game for the Dolphins and will be backing the home dog. We look for the Lions to control things with the run game and take care of the ball much better here than they did against a top 3 Dallas defense last week.
Key betting trends for Dolphins at Lions:
Miami is 0-4 ATS in their last 4 games overall.
Miami is 1-4 ATS in their last 5 road games vs. a team with a losing home record.
Detroit is 6-1 ATS in their last 7 home games.
Detroit is 9-2 ATS in their last 11 games following a ATS loss.
NFL Week 9: Live Odds for Dolphins at Lions
San Francisco 49ers at Los Angeles Rams (+1)
The Niners are looking to avoid a 3-game losing streak this week. They have dropped back-to-back games to Atlanta on the road and home last week against Kansas City. After jumping out to a 10-0 lead midway through the 1st quarter, the Niners found themselves trailing by 1 at the half. Then, entering the 4th quarter, they were trailing by just 5 before the Chiefs went on to score 16 unanswered points and handed the Niners a 44-23 home loss. This San Fran team is either middle of the road or slightly better than the average of the league in nearly every statistical category. Their 24 sacks, however, are 2nd in the league and they are 7th in 3rd down efficiency percentage.
The Rams avoided their 3rd straight loss 2 weeks ago and are coming off a bye. After losing to this Niners team in Week 4, they then lost to the Cowboys at home before picking up a 24-10 win against Carolina. They held the Panthers to 203 total yards and just 2 of 10 on 3rd down. The Rams are a top 10 passing offense averaging 265 yards per game through the air. They are next to last in rushing with just 70.5 yards per game on the ground.
Best Bet: Rams +1
This is a divisional revenge spot for the Rams here. Having lost a couple of weeks ago to this Niners team, we believe Sean McVay will have made the proper adjustments to change the outcome this time. Big plays were the difference in the last matchup. Jeff Wilson scored on a 32-yard run, Deebo went 57 yards on a pass, and Hufanga picked off Stafford for a 52-yard pick 6. The Rams will limit the big plays and even the season series here.
Key betting trends for 49ers at Rams:
SF is 3-7 ATS in their last 10 games following a bye week.
SF is 5-11 ATS in their last 16 games after allowing more than 250 yards passing in their previous game.
Underdog is 7-1 ATS in their last 8 meetings.
LAR is 11-4-1 ATS in their last 16 games following a bye week.
NFL Week 9: Live Odds for 49ers at Rams
Washington Commanders (+3) at Indianapolis Colts
Taylor Heinicke won his season debut for the Commanders. It wasn't pretty but the job got done, defeating the visiting Packers 23-21. They held the Packers to just 38 yards on the ground and did not allow them to pick up one 1st down on a 3rd down attempt. Brian Robinson Jr. continued to look solid as the lead back going for 73 yards on 20 carries. Antonio Gibson did just as well in the 2nd back role taking his 10 carries for 59 yards. They continue to dominate the time of possession in games as they are 3rd in the league in that category.
The Colts made their way back to .500 last week, losing to the Tennessee Titans for the 2nd time this season, this time on the road. After being down 13-0 at the half, the Colts tried to mount a comeback and cut the lead to just 6 points with 8 and a half minutes remaining. Randy Bullock added a late field goal to put things out of reach 19-10. Matt Ryan threw 2 interceptions and has found himself benched for this game against the Commanders.
Best Bet: Commanders +3
Sam Ehlinger will make his 1st start and will certainly add more mobility in the pocket and even outside of the pocket. However, the Commanders will use their staunch rushing attack to control the game and force the young QB into some tough throws. The Colts are one of the worst teams against the run and Washington will certainly expose that.
Key betting trends for Commanders at Colts:
Wash is 6-2 ATS in their last 8 games following an ATS win.
Wash is 14-6 ATS in their last 20 games following a straight-up win.
Indy is 3-6 ATS in their last 9 games.
Indy is 2-6 ATS in their last 8 games played on a Sunday.
NFL Week 9: Live Odds for Commanders at Colts