Our NFL Week 2 picks went 3-1, bringing our record through the first two weeks of the season to 7-1! We will look to stay hot here in week 3 and will do so by turning to two teams we are buying in on and two teams we are ready to sell.
The Lions and Jets have surprised many, including oddsmakers, through the first two weeks of the NFL season. We're ready to take the points with both of these teams here in week 3. Meanwhile, the Bucs and Cardinals both look like they have some serious offensive issues and are in spots where we think they could struggle to keep pace this week. We will look to fade both teams with our week 3 best bets.
Featured Sportsbook Offers for Thursday Night Football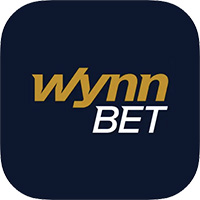 Bet $100, Get $100 Free
Promo Code: XEWB4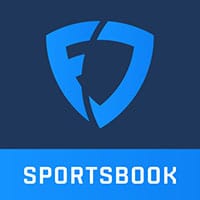 $1,000 No Sweat First Bet
No Code Needed
Detroit Lions at Minnesota Vikings
Best Bet: Lions +6 (PointsBet Sportsbook)
After having their comeback attempt against the Eagles in Week 1 fall short, the Detroit Lions decided to play from ahead in Week 2's matchup in Washington. The Lions jumped to a 12-0 lead after the 1st quarter and extended that to 22-0 at the half. Although they allowed 27 points in the 2nd half, they also added 2 touchdowns of their own to pick up the 27-36 home win. Their run game looked stellar as they combined for 191 total rushing yards and Jared Goff threw 4 touchdown passes without an interception. Amon-Ra St. Brown went off for 116 yards and 2 touchdowns on 12 receptions as he continues to make a case as one of the best young wideouts in the league.
The Vikings are coming off a 24-7 loss in Philadelphia. Kirk Cousins was abysmal, going 27 for 46 for 1 touchdown and 3 interceptions. Justin Jefferson was shut down by Darius Slay who deflected 5 passes and grabbed 2 interceptions that could have been 3 as he dropped an easy one. Defensively, the Vikings could not contain Jalen Hurts who picked them apart for 330 yards through the air with a score and a pick while also running for 57 yards and 2 scores.
Home favorites of 3.5 to 6.5 this season are off to a rocky start. They are just 1-5 ATS and here, we have our favorite number to ride the dog on the points and the money line. Let's also factor in that this Lions team was able to put up numbers against the same Eagles' defense that gave this Vikings team fits. After just two games, we have seen the best and worst of the Vikings. This week, we will likely see something in between but we believe the Lions are on the rise and will cover this number and possibly win the game outright.
Key betting trends for Lions at Vikings:
Detroit is 7-1 ATS in their last 8 vs. NFC.
Detroit is 5-2 ATS in their last 7 road games.
Minnesota is 0-4 ATS in their last 4 games after allowing less than 15 points in their previous game.
Minnesota is 7-13 ATS in their last 20 games against an opponent in the NFC.
Cincinnati Benglas at New York Jets
Best Bet: Jets +6 (FanDuel Sportsbook)
The Super Bowl runner-up curse is off to another strong showing this season. The Bengals are already 0-2 on the young season after falling to the Rams in last years big game. Joe Burrow and the offense look out of sync and the defense has allowed 23 points to Mitch Trubisky and 20 to Cooper Rush in their 2 losses. Burrow is the biggest concern as he has more interceptions (4) than touchdowns (3). He is connecting on just 64% of his throws and has been sacked 13 times already. Now they go on the road and face yet another low-tier quarterback in Joe Flacco in Week 3.
Joe Flacco has more wins this season than Derek Carr, Joe Burrow, Ryan Tannehill, and Baker Mayfield combined, and no, it is not 2012. The Jets are 1-1 after taking their lumps in Week 1 to a good Ravens squad and then stealing a road win over the Browns last week. They are 3rd in the league in passing yards per game, putting up an average of 316.5. Flacco has been calm under pressure and looked to be a stabilizing force for this young Jets team.
We have that magic number again here at 5.5. However, that is not simply the only reason we like the home dogs here. This is a super dangerous spot for the Bengals who are looking to right the ship. This Jets team is as good if not better than the 2 teams the Bengals have already lost to this season. If the Jets can pressure borrow and grab a turnover or two, they easily can win this one at home. Either way, we like them to cover the number.
Key betting trends for Bengals at Jets:
Cincinnati is 1-4 ATS in their last 5 games played in September.
Cincinnati is 1-10 SU in their last 11 games when playing on the road against NY Jets.
New York is 4-2 ATS in their last 6 games.
New York is 4-1 ATS in their last 5 games against an opponent in the AFC.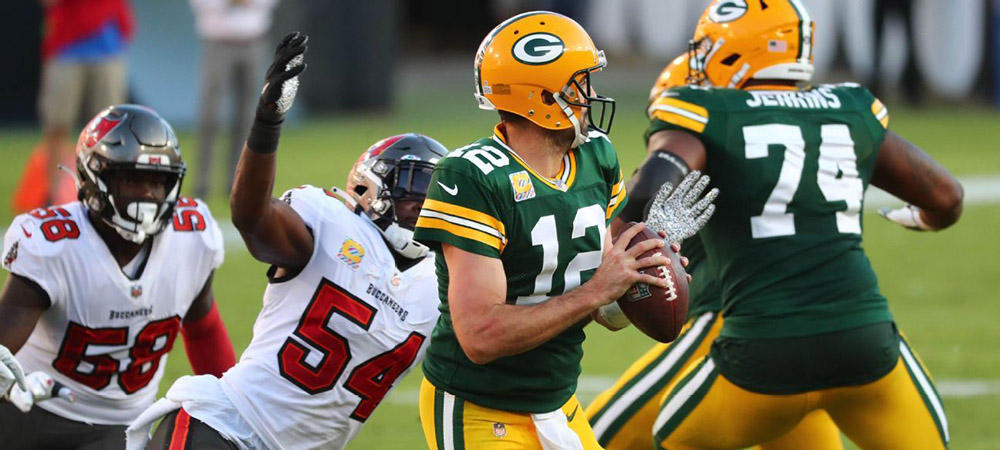 Green Bay Packers at Tampa Bay Buccaneers
Best Bet: Packers +1.5 (PointsBet Sportsbook)
The Packers bounced back after a 27-3 divisional loss in Week 1 by grabbing a 27-10 win over the visiting Chicago Bears. The offense looked much different than the one that didn't show up against the Vikings. The Packers used a strong running attack, headed by Aaron Jones who finished with 132 yards on 15 carries. AJ Dillon chipped in with 61 yards on 18 carries. Jones found paydirt once on the ground and once through the air. While the defense had difficulty containing David Montgomery who ran for 122 yards, they were able to limit Justin Fields to just 7 of 11 through the air for a pathetic 70 yards and one interception.
Tampa continued their winning ways last week by taking care of the Saints on the road 20-10. The game was tight throughout before Jameis Winston started throwing interceptions, 3 to be exact. The Bucs' defense continued to stifle their opponents' offense. They are now #1 in the league in points allowed per game, 9th in yards allowed on the ground, and 8th in yards allowed through the air. Brady has not hit his stride and the offense has done just enough to get by through these early games.
Tampa's luck is going to run out this week. On paper, this game should have a much higher spread with the Buccaneers playing at home and defending their 2-0 record. By the numbers, the Bucs' defense should dominate the Packers' offense, so why is this spread so short? Looks like a trap to us, and we are going to sidestep it by playing the road dogs here.
Key betting trends for Packers at Buccaneers:
Green Bay is 9-3 ATS in their last 12 games following an ATS win.
Green Bay is 10-4 ATS in their last 14 vs. NFC.
Tampa Bay is 1-8 ATS in their last 9 games in Week 3.
Los Angeles Rams at Arizona Cardinals
Best Bet: Rams -3.5 (DraftKings Sportsbook)
The defending Super Bowl champions have gotten off to an interesting start to the season. They lost their Week 1 game to the Bills at home 31-10. They then hosted the Falcons last week 31-27. They led 31-10 in the 4th before Marcus Mariota rounded his troops and mounted a comeback that gave the Rams a scare late. While they rank in the top 15 in the league in passing offense, the Rams have struggled to get a healthy ground game going. They are averaging just 58.5 yards per game on the ground which ranks them dead last in the league.
Arizona got routed in Week 1 by the Chiefs 44-21. Last week, things looked bleak again for the Cardinals as they trailed 23-7 in the last quarter of the game. Kyler Murray then decided to take things into his own hands and was spectacular down the stretch. He guided the Cardinals to 22 unanswered points to end the game and grab a 29-23 road win at Vegas.
The way this game is lining up has us backing the Rams with confidence. In both games, the Cardinals have fallen behind and mounted comebacks that ended in only 1 win. The Rams seemed to learn their lesson from week 1 and decided to get out to a solid start in the game. They did allow the Falcons to come back a bit but finished the job late. We believe the same will ring true this week in that the Rams will jump to an early lead, only this time, the Rams will keep their foot on the throat of the Cardinals.
Key betting trends for Rams at Cardinals:
Los Angeles is 9-1-1 ATS in their last 11 games against Arizona.
Los Angeles is 7-0 ATS in their last 7 games when playing on the road against Arizona.
Arizona is 0-6 ATS in their last 6 home games.
Arizona is 2-6 SU in their last 8 games.