With one week of the season in the books, we finally have actual game film and data to break down for all 32 NFL teams. In this article, we will break down our 4 best bets from the full Sunday slate of week 2 games. This includes 2 games from the 1 o'clock slate, and 2 games from the afternoon slate.
Features Sportsbook Offers for NFL Week 2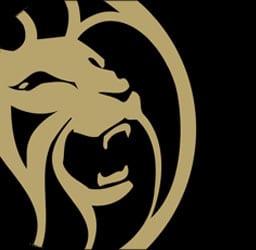 Bet $10, Get $200 in Free Bets
No Code Needed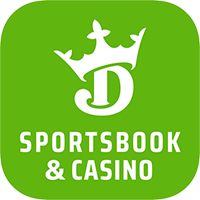 Bet $5, Get $200 in Free Bets
Use Promo Code: 200BV1
Live NFL Week 2 Odds for Buccaneers at Saints
Tampa Bay Buccaneers at New Orleans Saints
Best Bet: Saints +2.5 (DraftKings Sportsbook)
Tampa Bay looked awfully impressive in their opening game on the road at Dallas on Sunday night. After winning the battle of the field goals in the 1st half, 12-3, the Bucs scored the lone touchdown in the game and the only points in the 2nd half. Brady connected with Mike Evans on said touchdown.
Leonard Fournette was a workhorse for the Bucs as he racked up 127 yards on 21 carries, good enough for 6 yards per pop. In turn, they held the Cowboys to just 71 yards on the ground and knocked Dak Prescott out of the game.
The Saints are also coming off a win in what was one of the more exciting games of the weekend. Trailing 23-10 headed into the 4th quarter, Jameis Winston led the Saints back to a come-from-behind victory as Will Lutz drilled home the winning field goal from 51 yards out. While the defense did not look stellar, allowing over 400 total yards and specifically over 200 yards on the ground; the offense picked up the slack late in the game.
Veterans Michael Thomas and Jarvis Landry proved to be rocks that Jameis Winston could lean on late in the comeback. Mr. Do-it-all, Taysom Hill picked up 81 yards on the ground and a score that added another dimension to the offense.
This line just seems too fishy not to play. On paper, you would expect the Bucs to be closer to a touchdown favorite against this Saints team. However, we are seeing just a 3-point line with almost 70% of the public backing the Bucs.
The line has held true and even came down a tick at several sportsbooks. The Saints will need to focus on containing Fournette and staying unpredictable on offense to get the job done. Either way, we are backing the Saints as the home dog here.
Key betting trends for Seahawks at 49ers:
Tampa Bay is 2-7 ATS in their last 9 games after gaining more than 150 yards rushing in their previous game.
Tampa Bay is 3-7 ATS in their last 10 games against New Orleans.
New Orleans is 8-2 ATS in their last 10 games following an ATS loss.
New Orleans is 11-5 ATS in their last 16 vs. NFC South.
Live NFL Week 2 Odds for Panthers at Giants
Carolina Panthers at New York Giants
Best Bet: Giants -1.5 (FanDuel Sportsbook)
Carolina is headed into this game with broken hearts. Baker Mayfield's revenge game against his former team the Browns fell short. Trailing 23-14 midway through the 4th, Mayfield connected with Robbie Anderson on a 75-yard bomb to cut the lead to 2. And after a stop, He led them to a 64-yard drive that ended in a go-ahead field goal with just over a minute to play.
Unfortunately, Jacob Brissett led the Browns right down the field and Cade York drilled a 58-yarder to win the game. The lack of a run game for the Panthers was a big concern in this one and going forward as they only produced 54 yards. And their inability to stop the run is their other concern as the Browns tallied 217 on the ground against them.
As exciting as the Panthers' week 1 game was, the Giants one-upped them. Trailing 20-13 with 9 minutes remaining, Daniel Jones threw an interception that seemed to take the wind out of the sails of the Giants. However, his defense picked him by getting a quick stop and forcing a punt with 5 minutes left on the clock.
Saquon Barkley looked like his old self all game and even more so on the final drive. He accounted for 54 of the 73 yards on the final drive and after Jones hit Chris Myarick for the score, Barkley took a pass from Jones on the 2-point conversion that gave the Giants the big road win over the Titans. Defensively, the Giants held the Titans to just 93 yards on the ground and 3 of 11 on third down.
The re-emergence of Saquon Barkley is a sight for sore Giants fans' eyes. And for the Panthers, it's a nightmare since they proved to have a serious issue stopping the run last week. The Panthers are going to struggle again in this one defensively. Outside of the 75-yard bomb to Anderson, the Panthers did not look like much on offense. Giants will get to 2-0 after this one.
Key betting trends for Seahawks at 49ers:
Carolina is 0-6 ATS in their last 6 games following an ATS loss.
Carolina is 3-13 ATS in their last 16 games overall.
New York is 6-2-1 ATS in their last 9 games against an opponent in the NFC South.
New York is 17-8-1 ATS vs. a team with a losing record.
Live NFL Week 2 Odds for Seahawks at 49ers
Seattle Seahawks at San Francisco 49ers
Best Bet: 49ers -8.5 (PointsBet Sportsbook)
Seattle gave their former quarterback, Russell Wilson, a sour welcome home on Monday night. Despite being outgained 433-253 in total yardage, the Seahawks won the game 17-16. They were only able to accumulate 76 yards on the ground but played a bend but don't break style of defense. Geno Smith was an efficient 23 of 2 for 195 yards and 2 touchdowns, but he will need more help as the season goes if Seattle is going to be competitive.
The 49ers led the Bears on the road for 3 quarters before being outscored 12-0 in the final frame. They held the Bears to just 5 of 14 on 3rd down conversions and successfully ran the ball for over 175 yards. The 99 yards of penalties and the 43.0 QBR that Trey Lance posted are both a concern. Elijah Mitchell going down to injury and the status of George Kittle who missed week 1 are also a looming concern.
The fact that there are concerns with the 49ers yet oddsmakers place them as a double-digit favorite speaks volumes. Even with their issues, the 49ers are a much better team than these Seahawks. Add in the fact that the game against Denver was super emotional for them and we have a bit of a letdown spot.
We like Trey Lance to show how he can be more efficient here and pick up a dominant divisional win.
Key betting trends for Seahawks at 49ers:
Seattle is 1-7 ATS in their last 8 games after accumulating less than 90 yards rushing in their previous game.
Seattle is 4-12 ATS in their last 16 games following a straight up win.
San Francisco is 4-1 ATS in their last 5 games following a ATS loss.
San Francisco is 4-0 ATS vs. a team with a winning record.
Live NFL Week 2 Odds for Texans at Broncos
Houston Texans at Denver Broncos
Best Bet: Broncos -9.5 (FanDuel Sportsbook)
The Texans are coming off one of the strangest ways to the start of the season. While they avoided an 0-1 start, they also failed to pick up the win. Leading 20-3 to start the 4th, the Texans' defense allowed 17 unanswered points and let the game head to overtime. There, neither team was able to point any points on the board and finished in a 20-20 tie.
Matt Ryan for the Colts was just 32 of 50 on the day while his rushing attack racked up 177 yards. 161 of those yards came from Jonathan Taylor and as a team, the Colts posted over 500 yards of offense. The Texans had just 16 first downs in the game and a mediocre 77 yards on the ground.
As we spoke in the above play, Russell Wilson and his new Broncos team fell short in his return to Seattle. Their inability to capitalize on their successful drives is what kept them from winning the game. Wilson was not at his sharpest but still managed to put up 340 yards and a score while not turning the ball over.
Javonte Williams looked great to start the game but a costly goal line fumble put him on the sidelines. He will get more chances this week against a Texans defense that is not the best against the run.
We see a big bounce-back game here for Russ and the Broncos at home. After playing an overtime game that saw a large lead disappear, the Texans will find no comfort in Mile High and could get gassed by the end of the half in Denver.
Key betting trends for Texans at Broncos:
Denver is 4-0 ATS in their last 4 home games vs. a team with a losing road record.
Denver is 5-0 ATS in their last 5 games against an opponent in the American Football Conference South.
Houston is 2-5 ATS in their last 7 games as a road underdog.
Houston is 2-4 ATS in their last 6 games against Denver.