11 games are on the NFL Week 16 betting board for Christmas Eve! Several of these games are featuring teams with high playoff hopes. In the early slate, the Patriots will face the Bengals and will try to get last week's awful loss out of their heads.
For the afternoon slate, we get an NFC East rivalry between the Eagles and Cowboys. Can Dallas get some revenge from their earlier season loss to Philly? We shall see...
Check out our 4 best bets for Saturday, December 24. Let's sweep the board before Santa comes! Best of luck with all your action, and Merry Christmas from the EatWatchBet crew!
Featured NFL Week 16 Offers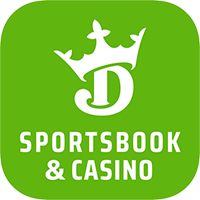 Bet $5, Get $150 If Your Team Wins
Use Promo Code: 200BV1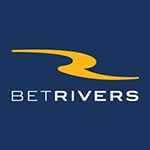 Get Up to a $500 Bonus
No Code Needed
Detroit Lions @ Carolina Panthers
The Lions continue to be one of the hottest teams in the league, as they defeated the Jets last week 20-17. The win marked their 6th win in their last 7 games. This run has placed them very much in the running for a playoff spot.
In the Jets win, they trailed late in the game before Jared Goff hit Brock Wright on a 51-yard touchdown pass with under 2 minutes remaining. While Zach Wilson led the Jets into an opportunity to kick a field goal, the Lions' defense forced it to come from 58 yards and was ultimately missed.
Carolina has had a tumultuous year, to say the least, and at 5-9, they are not in the playoff hunt. That said, they are still playing some inspired football. They have won 2 of their last 3 games, with the loss being to Pittsburgh last week 24-16.
They struggled on both sides of the run game as they were only able to pick up 23 yards offensively and allowed Pittsburgh to go off for 156 yards. They also allowed the Steelers to go 12 of 16 on 3rd down, which made it nearly impossible for the Panthers to overcome for a victory.
NFL Week 16 Odds: Lions at Panthers
Best Bet: Panthers +2.5
This line immediately piqued our interest as it did not make any sense. Detroit is playing incredible football recently, and Carolina really has nothing left to play for in these remaining games.
The issue Detroit has had all season has been their inability to slow down opposing offenses. They are allowing 26 points per game which is 2nd worst in the league.
The Panthers will have the ability to put up enough here to steal the win and derail the Lions' win streak. We'll fade the public and take the home dog!
Key Betting Trends for Lions at Panthers:
Away team is 1-4 ATS in their last 5 meetings.
Detroit is 1-4 ATS in their last 5 Saturday games.
Carolina is 4-0 ATS in their last 4 vs. NFC.
Underdog is 6-2 ATS in their last 8 meetings.
Cincinnati Bengals @ New England Patriots
The Bengals are on a 6-game win streak and have won 8 of their last 9 as they sit atop the AFC North. Their latest win came on the road against the Bucs, where they trailed 17-0 late in the 1st half.
Joe Burrow tossed 4 touchdowns in the 2nd half to 4 different receivers as they rallied back to take a 34-17 lead before the Bucs scored a late one to end the game 34-23. The Bengals are now becoming a very trendy pick for representing the AFC in the Super Bowl.
New England has lost 3 of their last 4, with their latest one being on the road to Vegas in epic fashion. Leading 24-17 with just 4 minutes remaining, Derek Carr drove the team down and hit Keelan Cole for the game-tying score with just 37 seconds remaining.
On the final play of the game, the Pats began lateralling the ball, which ended up in the hands of Chandler Jones, who trucked Mac Jones on his way to the game-winning score.
NFL Week 16 Odds: Bengals at Patriots
Best Bet: Patriots +3
This game is the same premise as our play against the Panthers. There is no way this line should be this low. I don't care that the game is in New England or on the moon.
This is a complete trap game, and we wouldn't be surprised to see the Pats steal this one outright. Cincy was lucky to come back against TB, but that won't happen here against the Pats.
Key Betting Trends for Bengals at Patriots:
Cincy is 1-6 ATS in their last 7 meetings.
Away team is 1-4 ATS in their last 5 meetings.
New England is 4-1-1 ATS in their last 6 games following a straight-up loss.
New England is 3-1-1 ATS in their last 5 games following an ATS loss.
Washington Commanders @ San Francisco 49ers
The Commanders have hit a rough patch after winning 3 straight and 6 of their last 7. They tied with the Giants and then lost to the same Giants in their next game to fall to 7-6-1. Rumors are beginning to swirl that Rivera is looking at the possibility of starting Carson Wentz again over Taylor Heinicke.
They turned the ball over twice to the Giants' 0. Heinicke did not throw a pick but was strip-sacked by Kayvon Thibodeaux, who picked it up and ran in for the score.
Going just 1 for 10 on 3rd down is what really frustrated Rivera and the fanbase. They will need to be more efficient for a shot to beat this Niners squad.
San Fran is one of the hottest teams in the league as they are riding a 7-game win streak after defeating Seattle on the road last week. Brock Purdy has been a stabilizing force, having been forced into action with Lance and Jimmy G being out with injuries.
The defense has been arguably the best in the league and has held opponents under 18 points in all 7 of their wins in this streak. Christian McCaffery continues his stellar play and went over 100 rushing yards and a score last week in Seattle.
NFL Week 16 Odds: Commanders at 49ers
Best Bet: 49ers -7
This line just is not high enough. Washington is on the brink of another QB change, and it may happen during this game.
Carson Wentz may give them a little spark, but against this defense, they would need Patrick Mahomes to step in in order to be successful.
Rivera will be outcoached by Shannahan here, and McCaffery will do what he does best against this good Washington defense. We'll lay the points and look for a double-digit victory from San Fran!
Key Betting Trends for Commanders at 49ers:
Washington is 1-4-1 ATS vs. a team with a winning record.
Washington is 1-4 ATS in their last 5 games following an ATS loss.
SF is 4-0 ATS in their last 4 games following an ATS win.
SF is 9-2 ATS in their last 11 home games.
Philadelphia Eagles @ Dallas Cowboys
Philly continues to rack up the wins as they defeated the Bears last week in a 25-20 game, but they lost their MVP. Jalen Hurts is sidelined with a shoulder injury, and Gardner Minshew is slated to start.
He will inherit the most explosive offense in the league and will need to manage the game against arch-rivals Dallas. Philly's defense has still been quietly excelling during their 13-1 season and will need to be a boost for Minshew and the offense here.
Dallas is coming off one of their worst losses of the season. They blew a 27-10 lead in Jacksonville, and national media has been destroying the play of Dak Prescott.
This loss snapped a 4-game winning streak and puts them behind the 8-ball in the NFC East. A loss here, and they are giving Philly the divisional crown.
NFL Week 16 Odds: Eagles at Cowboys
Best Bet: Eagles +5.5
We believe the Philly defense and run game of the offense will be enough to get this road victory. The points are a bonus, but we like Philly to win this one outright.
Minshew is flying back from giving a eulogy for Mike Leach, his mentor and college coach, who passed away suddenly last week. He will be playing with a heavy heart but is 100% inspired to win this for Leach and his family.
The Birds clinch the East and home field here on the road in Dallas. We'll take the points but also sprinkle a little something on the moneyline with Philly!
Key Betting Trends for Eagles at Cowboys:
Philly is 5-0 ATS vs. a team with a winning record.
Philly is 5-1 ATS in their last 6 games after accumulating more than 250 yards passing in their previous game
Dallas is 0-5 ATS in their last 5 games after scoring more than 30 points in their previous game.
Dallas is 1-3-1 ATS in their last 5 Saturday games.
NFL Week 16 Odds: Seahawks at Chiefs
Bonus Bet: Seahawks +10
We've made some good coin fading the Chiefs this year, and we don't mind going back to the well here again. The public always lines up to bet on Kansas City, regardless of what the point spread is. Seattle has been struggling, but they shouldn't be getting double digits in this spot.
The Chiefs haven't won a game by double digits since Week 12 against the putrid Rams. The Texans gave them all they wanted last week, and the Broncos played them pretty close as well. The Seahawks are head and shoulders above those two teams.
Kenneth Walker is a little banged up with a bum ankle and sore back, but Pete Carroll has said that he'll be in the lineup on Saturday. The rookie from Michigan State is tied for 8th in the NFL with 9 rushing touchdowns. Kansas City's rush defense has improved quite a bit, but we still think Walker will do some damage. Take the points!