NFL fans can officially start counting down the days until kickoff. Last week's release of the league schedule means the anticipation is building and a certain itch may need to be scratched. DraftKings Sportsbook has released preliminary odds well in advance of the actual games.
With the 2022 NFL Draft complete and mini camps underway, the Hall of Fame game is just over 2 months away and the season will be here before we know it. Now is a great time to browse the available odds to see if there is any value to be found by betting the week 1 games early.
NFL Week 1 Odds
While these are certainly subject to change, here's a look at the early spreads for week 1. Below the week one odds, we share the games we think are worth betting early as the odds for each could move away from us before the first week of the season actually arrives.
Buffalo Bills vs. Los Angeles Rams (-1)
New Orleans Saints (-4) vs. Atlanta Falcons
New England Patriots vs. Miami Dolphins (-3)
Baltimore Ravens (-4.5) vs. NY Jets
San Francisco 49ers (-6.5) vs. Chicago Bears
Indianapolis Colts (-7.5) vs. Houston Texans
Philadelphia Eagles (-4) vs. Detroit Lions
Pittsburgh Steelers vs. Cincinnati Bengals (-6.5)
Jacksonville Jaguars vs. Washington Commanders (-4)
New York Giants vs. Tennessee Titans (-6.5)
Las Vegas Raiders vs. Los Angeles Chargers (-4)
Kansas City Chiefs (-3) vs. Arizona Cardinals
Green Bay Packers (-1.5) vs. Minnesota Vikings
Tampa Bay Buccaneers (-2.5) vs. Dallas Cowboys
Denver Broncos (-4) vs. Seattle Seahawks
*Browns/Panthers game without odds at the time of writing.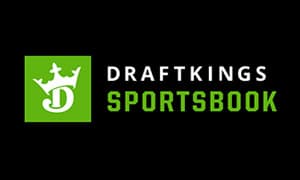 Bet $5 to Get $150 Free at DraftKings
Use Promo Code 150BV2.
4 NFL Week 1 Games We are Betting Today
If you think there is value in any of the spreads found above, it may be worth betting them early. It is worth noting that, should an injury occur, you can always hedge your bets before week one actually kicks off, but if your right offseason research is on point, there is a chance the odds move away from you well before the opening week of the 2022 season.
Here are four week 1 games that stand out to us at the current odds:
Buffalo Bills vs. Los Angeles Rams (-1)
The season kicks off with the league's defending champs hosting this year's odds-on favorite. Josh Allen and company welcome in the new season and an adjusted offensive system as Brian Daboll moved onto New York in the offseason. Los Angeles has retooled in a strong way and has been overlooked thanks to the headlines produced elsewhere. Their last matchup (2020) was a 35-32 affair as the Bills kicked a last-minute field goal after losing a 25-point lead. Early thoughts suggest Buffalo could need a couple weeks to find their rhythm, giving the Rams the slight edge at home.
Current lean: Rams -1
New England Patriots vs. Miami Dolphins (-3)
Miami has been the league's darling for the headlines they've created this offseason. They've committed to Tua Tagovailoa (at least for this year) and surrounded him with an arsenal of weapons – led by newly paid Tyreek Hill. The Dolphins swept the Patriots in Week 1 and 18 last season, though the offense was not particularly impressive in either showing as they needed five turnovers and two defensive touchdowns in those games to win.
New England has been fairly quiet after overachieving in 2021. With Josh McDaniels moving onto Las Vegas, and Belichick being tightlipped about the new play caller, the questions surrounding the Patriot offense make this a difficult game to bet ahead of time, but given the way the series played out last season, as well as the offseason moves by each team, the Dolphins look like the side to back here.
Current lean: Dolphins -3
Kansas City Chiefs (-3) vs. Arizona Cardinals
Patrick Mahomes takes on his college head coach to kick off the afternoon slate of games. Kansas City comes into 2022 with more questions than years past following the Tyreek Hill trade and the disappearance of their defense in the postseason. There's no question Andy Reid will have the offense posting strong numbers, but their defense will be relying on a couple of rookies to perform.
Kliff Kingsbury has been remarkably successful in the early part of the season, and they've addressed the loss of DeAndre Hopkins to suspension with the addition of Hollywood Brown. Leaning heavily on Brown, plus Rondale Moore, Arizona could be a surprise upset to start the season. The Cardinals moneyline is worth considering here at +130.
Current lean: Cardinals +130
Tampa Bay Buccaneers (-2.5) vs. Dallas Cowboys
Tom Brady's "return" from retirement is obviously going to be the primetime game to start the season. Going to Jerry's World, Brady leads an offense which added an asset in Russell Gage and maintains the impressive Evans/Godwin duo. Their defense looks as strong as ever with second-round pick Logan Hall expected to contribute early.
Dallas will look to build on their division championship. After shipping off Amari Cooper for no return, Dak Prescott will be looking for Lamb/Gallup/Washington/Tolbert to develop into more consistent options. The two teams faced off in Week 1 last season in a 31-29 battle that leaned towards Tampa Bay. On paper the matchup should be even, but history suggests Dallas will fall short in the national spotlight yet again.
Current lean: Buccaneers +130