Thursday night football in the National Football League is typically a bit of a yawn fest, but with the season in sight, we will suck it up and place a few wagers on the final preseason games for these franchises. We get a battle of 1-1 teams in the Packers and Chiefs while the 49ers and Texans are both 2-0 in the preseason.
Something has to give in each of these games. We have a couple of plays on the most meaningful portions of these games, the first halves. Let's dive into a couple of reasons why we like these three best bets for Thursday, August 25.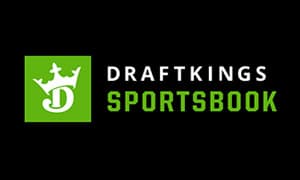 Bet $5, Get $200 in Free Bets
Use Promo Code: 200BV1
Chiefs 1st Half Spread (+1)
Matt LaFleur has announced that "most" starters will not see a snap Thursday night in the preseason finale in Kansas City. Many Packers fans are extremely happy with the decision. They still have memories of Jordy Nelson going down in 2015 to a torn ACL and seeing their title hopes vanish.
This Packers team struggled in the 1st half of their last preseason game against the 49ers. They trailed 20-14 going into the break.
Andy Reid has been much more non-committal on his starters and whether they will play or not. That said, we feel like a chance of playing is much stronger than the stance that LaFleur has made with his guys sitting out.
The Chiefs have been outstanding in the 1st half of both preseason games this season. They have allowed a total of just 7 points to opponents combined while racking up 28 of their own.
We expect this trend to continue with them holding the Packers 2nd stringers to limit scoring opportunities. Even if Mahomes sits this one out, the Chiefs should be able to outscore them in the 1st half.
49ers 1st Half Spread (-4.5) and 1st Quarter Moneyline (-180)
After sitting all starters in the 2nd preseason game, Kyle Shanahan has stated that his starting groups will go in this final preseason game. Trey Lance looked great in his two drives of the preseason, as he went 4 of 5 for 92 yards and a touchdown toss to Danny Gray (76yards). His other drive set up a 50-yard Robbie Gould field goal.
The Texans will also be playing their starters as coach Lovie Smith announced earlier this week. Davis Mills has played in both preseason games thus far and has looked decent. 13 of 20 with a touchdown isn't bad but he has been sacked twice already.
This 49ers defensive unit has the ability to make opposing QBs feel uncomfortable from the jump and Davis Mills does not have the ability to scramble from pressure. We expect the San Fran to suffocate this weak Houston offense in the 1st half but would prefer to play the 1st Quarter line if available. Either way, both should cash and we will be sprinkling a bit on each to wet out the whistle for some Thursday night preseason action.