The Divisional Round of the NFL Playoffs gets cranking on Saturday, January 21. Both matchups are must-see TV, with the Jags heading to Kansas City to take on the Chiefs at 4:30 Eastern. The nightcap is an NFC East rivalry between the Giants and the Eagles at 8:15.
Both home teams are favored by more than a touchdown. Can either road team pull off an upset? We'll answer that question below!
Cash in with our 2 best bets to start your weekend off right! Best of luck with all of your wagers!
Featured Sportsbook Offers for NFL Divisional Round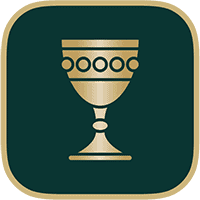 Bet $1,250 on Caesars
Promo Code: BVFULL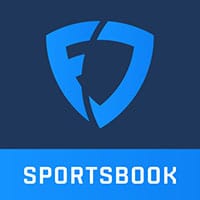 Bet $5, Get $150 Free
No Code Needed
Jacksonville Jaguars @ Kansas City Chiefs
Jacksonville is coming off as one of the biggest playoff comebacks in NFL history. After trailing 27-0 late in the 1st half, Trevor Lawrence shook off the 4 interceptions he threw in the 1st half and instead threw 4 touchdowns in the 2nd half.
After connecting with Christian Kirk and a successful 2-point conversion, the Jags stopped the Chargers and allowed Lawrence to lead them into field goal range. Riley Patterson hit the game-winning 36-yard field goal.
The 2 teams met back in Week 10 in Kansas City. The Chiefs jumped out to a 20-0 lead and hung on for a 27-17 win.
The Chiefs led in every statistical category, with the exception of turnovers. In fact, they turned the ball over 3 times, while the Jags did not turn it over once.
Mahomes was great in the last meeting going for 330 yards and 4 touchdowns. The connection of Lawrence to Kirk was the top tandem for the Jags as they connected 9 times for 105 yards and 2 touchdowns.
NFL Divisional Round Odds: Jaguars at Chiefs
Best Bet: Jaguars +9
The Jaguars are currently on a 6-game win streak and have shown that they can overcome large deficits. Not only that, but Trevor Lawrence's cool and calm personality seems to have spread among the entire team, and that is an intangible advantage going forward.
We still believe that the Chiefs will find a way to advance here, but the 8.5 points are just simply too many. With Lawrence's arm and perseverance, the backdoor cover is always a possibility.
Key Betting Trends for Jacksonville at Kansas City:
Jax is 4-0-1 ATS vs. a team with a winning record.
Jax is 3-1-1 ATS in their last 5 road games.
KC is 1-7-1 ATS in their last 9 home games.
KC is 0-4 ATS vs. a team with a winning record.
New York Giants @ Philadelphia Eagles
The Giants are coming off a very impressive 31-24 win over the Vikings in Minnesota last week. Daniel Jones looked to have grown up as he went for over 300 yards and 2 touchdowns without tossing 1 interception.
Barkley only got 9 carries but took them for 59 yards and 2 scores. Isaiah Hodgins emerged as the top receiver as he grabbed 9 balls for 105 yards and a touchdown. They held the Vikings to just 61 rushing yards and 4 of 10 on 3rd down conversion attempts.
In the 2 previous meetings between the Giants and the Eagles, Philly got the job done both times. They decimated the Giants in Week 14, winning 48-22. Miles Sanders ran for 144 yards on just 17 carries and 2 touchdowns.
The Eagles accumulated 437 total yards and got to Daniel Jones 7 times. In the regular season finale, it was a much closer game.
The Giants benched their starters while the Eagles needed the win to get home-field advantage. Philly won 22-16 in what was a game filled with Jake Elliot field goals. He hit 5 of them, in fact.
NFL Divisional Round Odds: Giants at Eagles
Best Bet: Giants +7.5
It is always difficult to beat the same team 3 times in a season. When they are one of your divisional rivals makes it even more difficult. However, if those Jake Elliot field goals were touchdowns, it would have been a blowout in the last meeting.
We still think the Eagles advance here, but it is going to be by the skin of their teeth. They will need to have their defense step up as they did in the middle of the season and pressure Jones on each drop back. Take the points!
Key Betting Trends for New York at Philadelphia:
NYG is 4-0 ATS vs. a team with a winning record.
NYG is 10-1 ATS in their last 11 playoff road games.
Philly is 1-5 ATS in their last 6 games following an ATS loss.
Philly is 0-4 ATS in their last 4 vs. NFC.