Game 2 between the Brooklyn Nets and Boston Celtics tips off at 7:00 PM tonight with the Celtics looking to go up 2-0 in the series. Boston is currently a 3.5 point favorite, with the total sitting between 225.5 and 226.5 depending on where you bet it.
Boston withstood a monster 39-point performance from Kyrie Irving to win game 1 on a Jayson Tatum buzzer beater. This series could not be further from a 2 vs 7 matchup, and I think that by the end of these playoffs we may look back at this series and say that these were two of the top 4 or 5 teams.
Before jumping into our best bet for game 2, here is a look at the best odds available for both sides, moneylines, and the spread. These odds update live and show the sportsbook offering either the best number or lowest juice for each bet: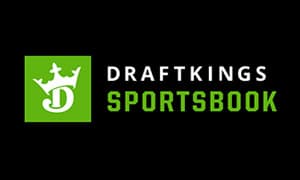 Get $150 in Free Bets at DraftKings
Promo Code: EWB | Offer Details
Our Best Bet Pick for Nets vs Celtics: Nets Moneyline +140
We are betting on Brooklyn winning outright tonight, sending this series to Brooklyn tied at 1-1. The Nets moneyline was available at +140 at PointsBet at the time of publishing, but I have this game as a pick'em, which makes taking the plus-money an easy choice here.
I like the Nets in game 2 for several reasons. The biggest is clearly that it took a buzzer beater from Jayson Tatum to pull off the win in game 1. That result is despite a game from Al Horford (20 points and 15 rebounds) that we are unlikely to see again this series, and a game from Kevin Durant (9 of 24 from the floor) that we are unlikely to see again this series.
It's clear that the Celtics came out extremely physical with Durant, forcing him to fight through screens on defense and giving him no space to operate on offense. While that may have caught KD and Nash by surprise in game 1, they have had three days to prepare for it ahead of game 2. Expect vintage Durant tonight.
It also appeared that Nash figured out his rotation (or at least how to remove Drummond from his rotation) in the second half of game 1. Drummond was a miserable -13 in his 17 minutes, and while he may start game 2, will almost certainly see far less playing time. His replacement, Nic Claxton, was +10 in his 31 minutes.
The Nets are going play desperate tonight. They understand being down 2-0 means series over 90% of the time. We expect them to pull out the road win and will gladly take plus-money on the moneyline.
Best Player Prop Bet for Game 2: Marcus Smart Over 14.5 Points
Smart went for 20 points in game 1 and we don't think that was a fluke. He has topped 14.5 points in 4 of his 5 matchups with the Nets this season, averaging over 18 PPG in the season series. It is also worth noting that the Nets have struggled to defend opposing point guards for weeks now. Over their last 15 games, Brooklyn has allowed the second-most PPG to opposing point guards at 26.85.
Smart's points prop is set at 14.5 for tonight and is available at -104 juice at FanDuel. A same game parlay with the Nets moneyline pays out +379.