It's hard to believe that the first weekend of the Big Dance is almost over! College basketball fans have been treated to three straight days of thunderous dunks, nothin-but-net three-pointers, and Cinderella upsets. We hope the madness has treated you well so far!
Thankfully, there are eight intriguing matchups on the board for Round 2 on Sunday. Here are our NCAA Tournament best bets for Sunday, March 20.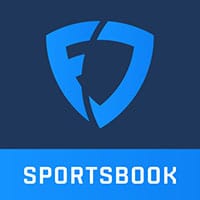 Bet $5, Get $150 Instantly
FanDuel March Madness Offer
Moneyline Picks for Every Sunday Round 2 Game
Vegas has been extremely accurate so far this tournament and if you've been burned by tight spreads, parlaying a couple of moneylines may be an alternate way to get involved on Sunday. Here is a quick take and moneyline bet for all 8 games. Find our favorite bets against the spread below our moneyline picks.
Houston vs Illinois - We think the first game of the day is our best, and maybe only chance to see an underdog win outright on Sunday. Give Houston props for beating the teams they were supposed to, but their resume does not read like a team that should be favored here. They beat Wisconsin by 2 early this season (with Marcus Sasser), but that is the only real quality win they had. They managed to split with SMU and win only 1 of 3 against Memphis in the American. The Cougars certainly didn't see a big like Kofi Cockburn in the American, and we think he has a big game, but it will be the experience of Plummer and Frazier that make the difference today.
The Pick: Illinois | Best Available Odds: +150 at Caesars Sportsbook
Ohio State vs Villanova - If you are going to beat the Wildcats, you had better be able to defend the three-point line. Villanova's three point rate is, by far, the highest remaining in this field as over 46% of their shots come from 3. Ohio State is 188th in the country in opponent 3 point percentage. Villanova is 11-0 in their last 11 games played as a favorite.
The Pick: Villanova | Best Available Odds: -220 at Caesars Sportsbook
Michigan State vs Duke - It took the best game of Joey Hauser's career for MSU to advance into the round of 32, but we think Coach K advances to the Sweet 16 in his final tournament. The Spartans have had to outscore opponents down the stretch as this teams does not rebound or defend like an Izzo team typically does. However, that may be a recipe for disaster against a Duke team that is the third most efficient offense remaining in the tournament, led by two stars in Blanchero and Moore.
The Pick: Duke | Best Available Odds: -275 at PointsBet Sportsbook
Iowa State vs Wisconsin - The win over LSU was Iowa State's second quality win in the last 60 days, with the other coming in a 1-point win over TCU. For all the talk about how many teams the Big 10 got into the tournament, the league did not get a 1 or 2 seed and their teams are a combined 8-2. The Badgers won the Big 10 regular season title, and have a guy in Johnny Davis that can win them a tournament game on their own.
The Pick: Wisconsin | Best Available Odds: -190 at FanDuel Sportsbook
Notre Dame vs Texas Tech - This Texas Tech defense is good enough to win a National Championship and gives them a massive advantage in this matchup. Notre Dame won't beat themselves the way Montana State did, and we wouldn't touch the spread (Irish are 6-2 ATS in last 8, Tech is 2-5 in last 7), but the Red Raiders will suffocate the Irish here and advance to the Sweet 16.
The Pick: Texas Tech | Best Available Odds: -345 at BetMGM Sportsbook
Miami at Auburn - While the spread may not be the largest in this Sunday slate, we think this one may be the biggest mismatch today. Miami's defense stinks... they are 114th in the nation in defensive efficiency and the only team remaining in the tournament with a defensive efficiency greater than 100. That's an issue here as Auburn has the second-best defensive efficiency of the teams remaining in the tournament, so points won't come easy for the Hurricanes. Miami is also 315th in the nation in rebounding rate, so there will be no second chances... they will need to hit a bunch of tough shots if they are to pull off the upset.
The Pick: Auburn | Best Available Odds: -305 at DraftKings Sportsbook
Texas vs Purdue - It would take a herculean effort from Timmy Allen for Texas to pull of an upset here. Purdue is the best rebounding team in the country with a 57% rebounding rate, while Texas sits at 177th (51%). Purdue has played as a favorite 34 times this season, winning 27 of those games, while Texas is 2-6 on the year as an underdog. Given the Boilermakers massive advantage on the glass, combined with their offensive efficiency (2nd in nation), we don't see how the Longhorns keep pace today.
The Pick: Purdue | Best Available Odds: -159 at DraftKings Sportsbook
TCU vs Arizona - The stretch of games TCU has played over the past month has been brutal. This matchup will make 7 top 10 opponents in their last 13 games. That experience certainly counts for something, as we have seen with Michigan who played arguably the toughest schedule in the country this season. However, there isn't a single stat that indicates TCU can pull of the upset here. Arizona has won 16 of their last 17 games, are more talented, better coached, and should cruise into the Sweet 16.
The Pick: Arizona | Best Available Odds: -475 at Caesars Sportsbook
Best Bet from Sunday's Round 2 Action: Auburn Tigers (1st Half) -3.5
Miami had an impressive victory over USC on Friday, but they're facing a much different beast against Auburn in this spot. The Canes have a good offensive team, as they rank 26th in the country in offensive efficiency. However, the Tigers have a very stingy defense, and head coach Bruce Pearl knows out to get his guys in the right spot.
Auburn ranks 8th in the nation in defensive efficiency so buckets may be at a premium for Miami in this game. On the other hand, Miami struggles on the defensive end (257th in defensive efficiency). This means that Auburn should be able to get plenty of cheap baskets.
The Canes are going to have a tough time containing Auburn's two guards, Wendell Green Jr. and K.D. Johnson. Both of them are averaging over 12 points per game and they're both difficult to defend. If either of these guys finds a rhythm shooting the ball, it could be a long afternoon for Miami.
Another problem for Miami will be Auburn's center, Walker Kessler. The Newnan, Georgia, native is 7-1 and 245 pounds and he's averaging 11.7 points per game and 8.2 rebounds per game. Miami just doesn't have anyone who can matchup with Kessler.
Miami isn't adept at rebounding the ball either. The Hurricanes only pull down 30.5 boards per game, which ranks a putrid 337th. Auburn should have a huge edge on the glass, as they average 39.9 rebounds per game (11th).
So, why are we taking Auburn in the first half instead of the full game? The Tigers have been dominant in the first half all year long while the Canes have been somewhat slow out of the gate. Auburn averages 37.3 points (20th) in the first half while Miami only averages 34.2 (99th).
We think the Tigers come out fired up and motivated to gain a Sweet 16 berth. We'll lay the points in the first half to hopefully cash this ticket early on Sunday afternoon.
Best Bet for Round 2: Purdue Boilermakers -3.5
Live Odds for Texas vs Purdue
This should be one of the best games to watch on Sunday. We get to see Purdue's high-powered offense against Texas's incredibly intense defense. These teams are almost polar opposites of each other so it should be an interesting matchup.
We are going with the Boilers for several reasons. One, Purdue has more quality wins this year than Texas. The Boilermakers have gone 7-2 against Top 25 teams this year while the Longhorns have only gone 2-6.
The main edge for Purdue in this game will be on the offensive end of the floor. They average nearly 80 points per game (8th) while Texas only averages 68.3 (231st). The Boilers are also 3rd in offensive efficiency while the Horns are only 99th.
Does Purdue's lack of defensive prowess scare us a bit? Sure, but the Boilermakers should be able to overcome that by simply outscoring and outrebounding this Texas team. Purdue ranks 27th in rebounds per game while Texas only ranks 244th.
Texas does have some nice scoring threats in Timmy Allen (12.3 ppg), Marcus Carr (10.9 ppg), and Andrew Jones (10.7 ppg). However, none of those guys hold a candle to Jaden Ivey, who is one of the best guards in the Big Ten and averages 17.4 points per game.
If the Horns try to double Ivey, he'll kick the ball down to center Zach Edey. Edey could give this Horns defense some fits, as he's putting up 14.6 points and 7.8 rebounds per game this season.
We simply don't think Texas can keep up in this one, so lay the small number with Purdue! Hope your Sunday is filled with plenty of winning bets! Good luck!