For the first time in team history, North Carolina State will participate in a battle of Top-10 ranked teams. The No. 10 ranked Wolfpack will travel to play Atlantic Coast Conference (ACC) foe, the No. 5 ranked Clemson Tigers, Saturday in South Carolina.
Clemson, however, is no stranger to lofty rankings or matchups between top-ranked teams. The Tigers enter this matchup fresh off besting the 2021 Atlantic Division winners - previously No. 16 ranked Wake Forest - in a thrilling 51-45 2OT classic.
After Saturday's game, either NC State or Clemson will remain firmly among the upper echelon of college football and maintain an inside track to the ACC Championship game. Will NC State upset Clemson for the second year in a row, or will the Tigers tame the Wolfpack in their quest to regain ACC supremacy?
Top Sportsbook Football Offers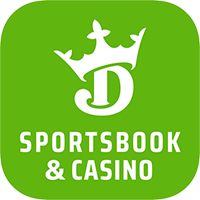 Bet $5 on NFL, Get $200 in Free Bets if Your Team Wins
Use Promo Code: 200BV1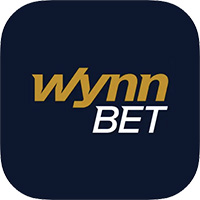 Bet $100, Get a $100 Free Bet
No Code Needed
What to Expect NC State Offense vs Clemson
The Wolfpack have a balanced offense, splitting their play calls equally between passing and rushing through four games. Junior QB Devin Leary is completing 64% of his passes on the season, netting 890 yards through the air with nine TDs against two INTs. His top target is WR Thayer Thomas; the senior has caught 15 passes for 217 yards and two TDs in 2022.
Out of the backfield, expect NC State to lean on RB Demie Sumo-Karngbaye. Through four games, Sumo-Karngbaye has 252 yards rushing on 39 attempts, averaging 6.5 yards per rush with three TDs. The versatile running back is also a threat in the passing game, nabbing six receptions for 102 yards and a score.
What to Expect Clemson Defense vs NC State
Clemson received their best game from the defensive line to date against Wake Forest last weekend. Defensive Tackle Tyler Davis returned from injury to pace the unit, recording 1.5 sacks and 2.5 TFLs in his first extended action of the year. Fellow linemen Myles Murphy and Ruke Orhorhoro notched eight tackles and 1.5 sacks combined for the Tigers.
Clemson will need to create pressure to keep NC State from exposing their defensive backfield. Veteran Wake Forest QB Sam Hartman completed nearly 70% of his passes last weekend, netting 337 yards and 6 TDs with his arm.
Prior to playing the Demon Deacons, the Tigers had picked off five passes with 17 pass breakups in 2022. Clemson will need to improve drastically to avoid other offenses carving up the Tigers' secondary as Hartman did in Week 4.
What to Expect Clemson Offense vs NC State
Clemson QB DJ Uiagalelei reemerged as a force to be reckoned with for the 2022 season. Uiagalelei has completed 64% of his passes for 1,033 yards and 10 TDs against one INT to start the year. His top targets are a pair of wide receivers in Beaux Collins (13 catches, 218 yards, 4 TDs) and Antonio Williams (12 catches, 184 yards, 1 TD).
Despite having a competent passing game, the Tigers will rely heavily on running the ball. Clemson is averaging 183 yards per outing on the ground with RB Will Shipley (52 carries, 353 yards, 7 TDs) leading the way. Uiagalelei is the team's second-leading rusher, recording 169 yards on 41 carries and a TD.
What to Expect NC State Defense vs Clemson
NC State has protected its turf against the pass this season. Eleven different Wolfpack players have deflected passes on the year while the team has seven INTs against their season-opening opponents. Four members of the backfield have recorded an interception, including Aydan White's team-best two interceptions and three pass deflections.
Part of NC State's success in defending the pass has been their ability to get after the quarterback. The team has 23 TFLs on the season, including seven sacks, to go along with 25 QB Hurries. Wolfpack team-leading tackler LB Drake Thomas has notched 24 total tackles, including two TFLs and team-best four QB Hurries to start the year.
Live Odds for NC State at Clemson
Best Bet: Over 39.5
Clemson's defense proved its vulnerability last week against Wake Forest, allowing six touchdowns to the Demon Deacons through the air. Look for the Wolfpack to take advantage of the Tigers' weaker-than-expected secondary to produce a shootout between the two schools.
There is a caveat to this prediction and one bettors should pay close attention to leading up to the game. Hurricane Ian is set to make landfall on Thursday, and the remnants of the storm are projected to head over South Carolina Saturday in multiple models. If the storm progresses as expected, game-time weather conditions could be wet, windy, or both.
NC State has played before in such conditions under Dave Doeren, winning 10-3 over Notre Dame back in 2016 during Hurricane Matthew's aftermath. In that contest, the Wolfpack schemed heavily for the running game, rushing 51 times and throwing only 14 in the victory. Look for a similar final score and bet under if Ian arrives in Clemson prior to kickoff.