The outlook of the Western Conference in the 2021-22 season is not as clear as in any of the past handful of years. The LA Lakers - who were supposed to win this conference rather easily – stumbled out of the gate and multiple projection systems agree that the range of outcomes with this team is wide.
Outside of the Lakers' early struggles, the other top teams in the conference also have a handful of problems. While we can still see who the best teams should be in this group, this race is wide open and bettors can easily burn themself by betting on one of the favorites.
Below are the current Western Conference Title odds, read on for our picks for best bets including best longshot bets out of the West.
Current Western Conference Betting Odds
Latest Odds from FanDuel SportsBook
| Team | Odds |
| --- | --- |
| Lakers | +330 |
| Warriors | +370 |
| Jazz | +440 |
| Suns | +600 |
| Nuggets | +800 |
| Clippers | +900 |
| Mavericks | +1400 |
| Grizzlies | +2700 |
| Team | Odds |
| --- | --- |
| Trail Blazers | +3000 |
| Timberwolves | +6500 |
| Kings | +11000 |
| Spurs | +16000 |
| Pelicans | +16000 |
| Rockets | +24000 |
| Thunder | +24000 |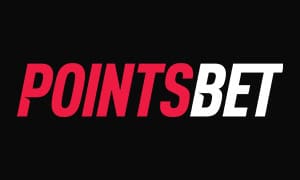 Bet $1 on Any NBA Game - Win or Lose, Cash $100
Use the Promo Code BVBB1
Los Angeles Lakers +330
Our projections are not in love with the Lakers. LeBron James is 36 and age is starting to catch up to him. Anthony Davis is extremely injury-prone and should miss at least 20+ games due to maintenance and minor injuries. Russel Westbrook has never had any success in the post-season and he is a questionable fit with the other two superstars.
The supporting cast is injury-prone and chemistry might also be an issue. In our opinion, the ceiling of LA is a top-three seed in the West, but the floor of the team is around the 7th to 8th seed. We would want our division favorite to be a rock-solid team with not many weaknesses and that is something we cannot say about the Lakers.
Golden State Warriors +370
Golden State is a weird beast to figure out. The team is knee-deep into the luxury tax due to the insane salaries of Curry, Green, and Thompson, but age is slowly catching up to the roster and the complementary pieces around the trio aren't as strong as you would expect from a front-runner.
Last season's #2 draft pick James Wiseman seems like a bust for now, as he has had problems adjusting to pro basketball, and he has already had trouble staying on the floor. Wiseman is still out and we cannot help but worry that his best years may come once the championship window for this Warriors team already closed.
Klay Thompson is now expected to be back in early January, but his return from injury also isn't going as smooth as we would like to see. The Warriors can go as far as Steph Curry brings them but this roster isn't good enough to win the West in our opinion.
Utah Jazz +440
The Jazz are a well-oiled machine. This team is built to win regular-season games and judging from the first handful of games we could see them having similar success to last year's roster. Besides the weak post-season track record and teams figuring Rudy Gobert out late in the season we cannot say anything bad about Utah.
They have better depth, stronger chemistry, and superior coaching compared to the Lakers, making them our favorite bet to win the conference. If anyone, Quin Snyder will figure out how to tweak things, especially now that this roster has a bit more postseason experience than before 2020.
Phoenix Suns +600
The Suns are extremely similar to the Utah Jazz. Both teams are deep, well-coached, full of talented players, but not a lot of stars. While Phoenix had a bit more playoff success last season than Utah, we are less convinced that they will have a similarly good regular season this year with all the fuss around Ayton's rookie extension in the early going. The Suns are still an interesting long shot, and our second favorite bet in this conference, but there is some risk involved with this +600 price tag.
Denver Nuggets +800
The Nuggets are without Jamal Murray for likely the entire season and the lack of guard depth is already hurting the squad just a few games in. Without Murray, we have trouble seeing this team getting out of the first round as Jokic won't be able to carry a team through a playoff series due to him simply not being a guard.
Los Angeles Clippers +900
The Clippers are held back by the fact that Kawhi Leonard is likely not going to be back before the end of the regular season. Jumping back into the playoffs from a year-long layoff is a tough ask even for such a high-end player. The Clippers also have depth and age issues and while Paul George might easily have an MVP-caliber season, we just don't see them finishing in the top four of the West.
Dallas Mavericks +1400
The Mavs are a mess and chemistry issues are hitting them in the early going. Jason Kidd is doubted by many and we are not sure that this roster will work under the hands of their new head coach. If we could place a bet on the first coach being fired, it would be Kidd. Porzingis is already struggling with injuries just two weeks in, and Tim Hardaway Jr. projects only as a slightly above average player, yet the team is asking him to be their clear #3 scoring option.
Portland Trail Blazers +3000
We love the moves the Blazers made to the roster. Getting rid of Carmelo Anthony and Enes Kanter certainly will help, and Portland also bought in pieces that should improve the bench's defense (which was their largest weakness in 2020). Still, we've seen it year after year that McCollum and Lillard simply don't work well together and we would bet on Portland blowing this up mid-year with Lillard asking for a trade over this squad making any waves in the playoffs.
New Orleans Pelicans +14000
The Pelicans are a mess of a roster with a new coach and nowhere near enough talent to be a real player in the West. If New Orleans can get to the play-in that would be considered a success by many, especially with Zion starting the season on the injured list.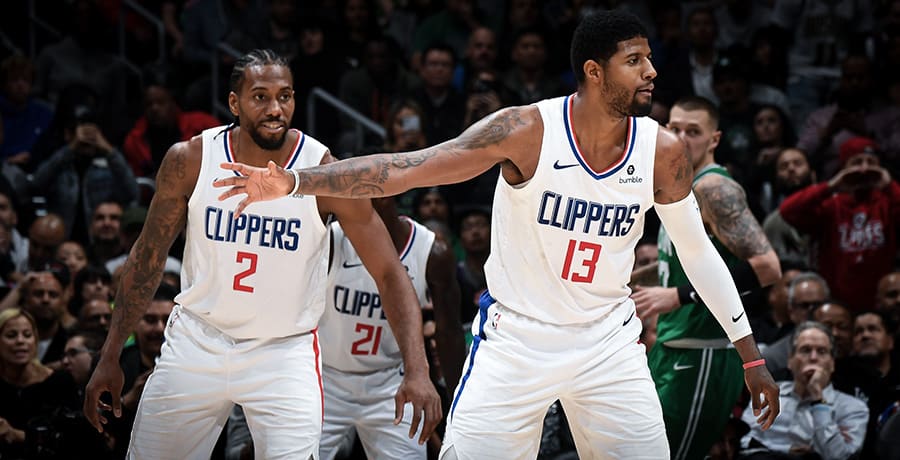 Our pick to win it: Utah Jazz (1 unit)
Favorite long shot: Los Angeles Clippers (0.5 unit)
We do love both of these bets. The bottom of the West is extremely weak, and most of the better teams do have serious issues. The Jazz have a strong supporting cast around Mitchell and Gobert and are still the best defensive team in the NBA. That just might be enough to win the West this season.
The Clippers currently sit in a log-jam for the 4-6 seed in the West, granted it is extremely early, but that has to be a great sign for their 2021 NBA Title odds. Kawhi Leonard is reportedly ahead of schedule with his rehab, if this team can enter the playoffs as a mid-seed they should get Leonard back in time to make a push to win the West.
Browse Latest Articles