Both conference semifinal matchups featured on Tuesday's NBA playoff schedule are in a position that not many predicted they would be after the first two games: tied. Miami and Phoenix looked poised to dominate, potentially even sweep, their second round opponents after convincing wins at home saw both up 2-0 in their series. Now fast-forward through this past weekend, where the 76ers and Mavericks find themselves level in each series and have a chance to take the lead with a road victory in Game 5.
With Joel Embiid's return from injury in Game 3, the rest of the 76ers fed off their star player and James Harden closed the door in Game 4 despite a heroic performance from Jimmy Butler. Luka Doncic got some much-needed support on offense from Jalen Brunson and Dorian Finney-Smith in Games 3 and 4 en route to comfortable wins in both.
Two pivotal Game 5 matchups are in the NBA spotlight tonight, and we've got five player prop best bets to add to the action.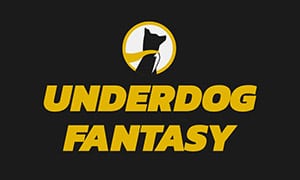 Get $100 of Free NBA Playoffs Props at Underdog
When you use the promo code BAR at signup.
Danny Green Over 7.5 Points
Best Available Odds:  +115 at Caesars
Green's game log shows how dependent his performance is on the presence of Joel Embiid. He's averaging 10.6 points per game when they've shared the court and only managed 8 points combined in the two games Embiid missed against Miami. The 76ers are fresh off two confidence-boosting wins at home in which Green hit 10 three-pointers and scored his most points in a playoff game (21 in Game 3) since the 2014 Western Conference Finals.
Green has given Heat fans nightmares dating back to his time in San Antonio, and he was a member of the Lakers team that beat the Heat in the 2020 NBA Finals. His knack for finding space on the floor and shooting windows is still giving Miami problems, and we like him to eclipse the 7.5 point mark tonight.
Jimmy Butler Over 25.5 Points
Best Available Odds:  +105 at Caesars
Butler is averaging 29 points per game this postseason and added his second 40-point scoring performance in seven games on Sunday. This is a significant increase from his regular season scoring average of 21.4 points in Butler's effort to shoulder the offensive workload for Miami. He's taken 20 or more shots in five of the eight playoff games, and will have plenty of chances to score 30+ points again. The only concern at this point is whether any fatigue is creeping in.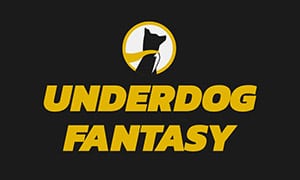 Get $100 of Free NBA Playoffs Props at Underdog
When you use the promo code BAR at signup.
Back the Dallas Mavericks Supporting Cast
We expect the role players to stay hot for the Dallas Mavericks, and think the following three players will go over their points prop on Tuesday night:
Dorian Finney-Smith Over 12.5 Points (-105 at FanDuel)
Maxi Kleber Over 9.5 Points (-112 at FanDuel)
Reggie Bullock Over 9.5 Points (-105 at DraftKings)
These three have played important roles in the Mavericks being tied in this series against the Suns. The trio of players are all seeing 30+ minutes per game this series and have been effective contributors in those expanded minutes.
Finney-Smith scored 24 points on Sunday and has been impressive in a supporting role in all but Game 2 of this series.
Kleber's performance has been steady throughout the four games, averaging 13.3 points and 2 three-pointers per game. We like him to score in double figures again tonight.
Bullock has averaged 37.5 minutes per game against Phoenix and has made 12 three-pointers across those four games. His shooting has buoyed a Mavericks team that desperately needs options for Luka to pass to when his shot isn't falling.
This group will heavily factor into whether Dallas can be the first team to win on the road in this series, and we see value in taking all three players to go over their point total Tuesday night.