Monday's Slate includes a TNT double header as well as an Eastern Conference battle on NBA TV. The TNT coverage begins at 7:00 with the Celtics looking to sweep the Brooklyn Nets. Another team looking to close out their series is the Sixers as they welcome the Raptors back to Philadelphia as 8-point favorites. The TNT coverage continues as the Jazz travel to Dallas to try to take a lead in the series at 9:30.
All three home teams are favorites tonight with Brooklyn and Dallas holding one possession spreads at -1 and -3 respectively. We are currently 13 for 18 this NBA postseason with props. Our team has focused on 5 NBA player props for Monday Night:
Marcus Smart Over 13.5 Points
Best Odds: -106 at BetRivers
Marcus Smart has played a crucial role in the Celtics postseason success thus far. He has played 36+ minutes in all three games this series and that should continue as the Celtics look to close out the series tonight. Smart is attempting 13.6 shots per game this series, which should continue with a weaker defender guarding him in Kyrie Irving.
Smart has torched the Nets all season as he is averaging just shy of 18 points per game against Brooklyn this year. The Nets have yet to slow Smart this series as he is averaging more than 15 points per game and has cashed his point total in 2 of the first 3 games of the series.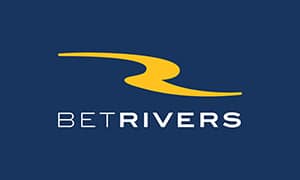 100% Deposit Bonus, Up to $250 Free at BetRivers
With Industry-Best 1x Rollover
Kevin Durant Over 2 Made 3-Pointers
Best Odds: -169 at Caesars
Kevin Durant has been bottled up all series by the #1 defense in the league, Boston Celtics. The all-star is due for a big offensive night in Brooklyn where he scores 29.2 points per game. Durant shoots an impressive 38.3% from three and we believe he try to take over the game early and put up more shots than each of the past 3 games.
Brooklyn will have a sense of desperation, which could lead to more three point shots attempted from stars like Durant and Irving. We expect Durant to cash in on 3 or more three pointers with the Nets facing elimination tonight.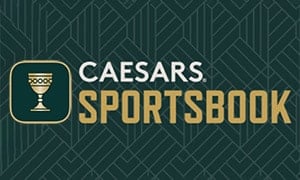 Caesars Offer: $1,100 in First Bet Insurance
Use Promo Code: BVCZR
Tobias Harris Over 8.5 Rebounds
Best Odds: -110 at DraftKings
Tobias Harris has been very productive throughout the first four games this postseason. Harris is averaging a tick below 10 rebounds per game this series, collecting 10 or more rebounds in 3 straight contests. Harris is averaging 41 minutes per game this series, which should continue with the Sixers looking to eliminate the Raptors tonight.
The Raptors-Sixers matchup has the lowest over/under of the night, set at 209.5 points. Less expected points should allow for more rebound attempts tonight for both teams. Look for Tobias Harris to notch another double-double and cash in on his rebound prop tonight.
Luka Doncic Over 7.5 Assists
Best Odds: -113 at BetRivers
Luka Doncic has returned to the lineup for the Mavericks as he gets ready to suit up for his second straight game since his calf injury. The young star has excelled against the Jazz offensively averaging 7.7 assists per game and 30 points per game against a team that usually does now allow many assists. Doncic is also averaging 9.9 assists in his last 10 games. Although Luka is just returning from Injury, we believe 7.5 is too low for a player of his caliber.
Luka Doncic is one of the best facilitators in the NBA and he will put that on display tonight. Look for Luka to hit double digit assists in tonight's matchup against the Utah Jazz.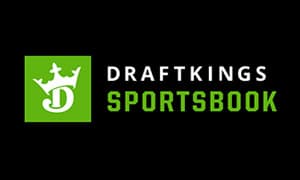 Bet $5, Get $150 Free at DraftKings Sportsbook
If Your Team Wins
Bojan Bogdanovic Over 19.5 Points
Best Odds: +100 at DraftKings
Bojan Bogdanovic has been Utah's second biggest threat offensively this series just behind Donavon Mitchell. In his last 5, Bogdanovic is averaging 21.6 points per game as he has scored 24 or more in 3 of the first 4 postseason matchups with the Mavericks. Bogdanovic is playing close to 38 minutes a game this postseason and in a tied series, we expect this playing time to continue and for him to put up enough shots to go over his 19.5 point total.
Bogdanovic was quiet in the previous matchup with Dallas and we expect a big bounce back spot tonight. We expect Utah's forward to drop 20+ points in tonight's game as the Jazz look to retake a series lead.