Wednesday's NBA slate consists of a pivotal game 5 in Boston between the Bucks and the Celtics as well as a potential close-out game for the Warriors against the Grizzlies. The Celtics were able to notch the series at 2 after a huge fourth-quarter comeback with the help of Jayson Tatum and veteran Al Horford. The pivotal game five begins at 7:00 PM ET on TNT followed by the Warriors at the Grizzlies at 9:30 PM ET on TNT.
The Celtics are 5.5-point favorites at home and the Warriors are 4-point favorites on the road against the Grizzlies, who will be missing Ja Morant for the second straight game. We have zoned in on our 5 favorite NBA player props for Wednesday night.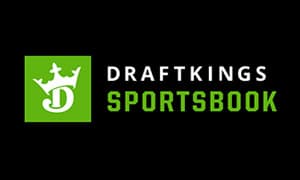 Bet $5, Get $150 Free at DraftKings
Promo Code: BV150 | Offer Details
Jaylen Brown Over 6.5 Rebounds
Best Available Odds:  -104 at FanDuel
Jaylen Brown has been aggressive on the boards this postseason for the Celtics. Brown is averaging 7.4 rebounds per game in his last 5 games. That number could be a lot higher if it wasn't for early foul trouble in Monday's game in Milwaukee.
Brown has gone over this rebound total in 50% of games this series while averaging 7.5 rebounds per game at home this series. With Horford and Williams's focus directed towards stopping Giannis, look for Brown to crash the glass and grab 7 or more rebounds tonight.
Al Horford Over 2.5 3-PT Made
Best Available Odds:  +150 at Caesars
Veteran Al Horford is not letting his age show this postseason as he has been dominant on both ends of the floor. Horford has been excellent offensively by shooting 56.5% from the field and 53.5% from long distance.
Horford has not been hesitant to shoot the 3-ball this postseason and we don't expect that to change, especially after his 30-point performance on Monday. Horford has hit 3 or more three-point shots in 5 of his last 7 games and we believe he will make it 6 of 8 in tonight's pivotal game 5 matchup against the Bucks.
Giannis Antetokounmpo Over 6.5 Assists
Best Available Odds:  -118 at FanDuel
Giannis has shown a huge jump in his ability to make plays for his teammates. Giannis is not usually known for being a facilitator, but he has filled the stat sheet in the assist category this season. He is averaging 8 assists per game this series and 9.5 assists per game in Boston this series.
We expect Giannis to see a lot of double-teams as Boston will try to force the ball out of his hands in tonight's matchup. Because of this, we believe Giannis will go over 6.5 assists against the Celtics tonight.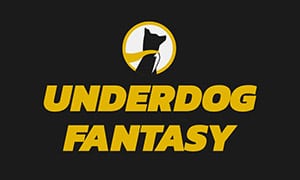 Get $100 of Free NBA Playoffs Props at Underdog
When you use the promo code BAR at signup.
Tyus Jones Over 14.5 Points
Best Available Odds:  +100 at FanDuel
We took Tyus Jones over his point total on Monday night, which nearly cashed in the first half as he cruised to the over in a 19-point game. As we alluded to earlier this week, Jones is a completely different player when Ja Morant is sidelined.
Jones averaged 12.7 points per game in 23 games with Ja out of the lineup. With the Grizzlies at home and Ja out again tonight, we believe Tyus Jones will go over his point total in his second straight start.
Klay Thompson Under 20.5 Points
Best Available Odds:  -105 at Unibet
Klay has not looked his best since returning from the ACL injury a couple of seasons back. It is always scary taking an under on a guy who can shoot the lights out, but this is not a great spot for Klay. He is scoring only 13.5 points per game in Memphis this series on just 29% shooting from the field.
We expect Klay to continue to take a back seat on the scoring end to both Steph and Jordan Poole. Look for Klay Thompson to go under 20.5 points tonight in game 5.