Tuesday's three NBA playoff games feature a mirror image of matchups from a week ago. Despite being four games into these series, only one team is facing elimination tonight. The Atlanta Hawks, who have their backs against the wall on the road in Miami, will look to stave off an early offseason against a Heat team that has stifled Trae Young for the better part of the series.
Basketball fans are treated to the pivotal fifth game in both the Western Conference matchups this evening. The Minnesota Timberwolves square off against the Memphis Grizzlies three days after knotting the series at two apiece at home. These games have become must-watch television with strong, young talent all over the court on both sides. Each team has won on the other's home court and the team that wins tonight will be in the driver's seat for a berth in the conference semifinals.
Finally, the New Orleans Pelicans have proven that they will not go out quietly as they travel to Phoenix looking to take a 3-2 series lead over the Suns. Devin Booker's absence has made the Suns look vulnerable, and CJ McCollum has joined forces with Brandon Ingram to give the Pelicans multiple scoring options and a chance to prevail against the one-seed. Here are our 3 NBA player prop best bets for Tuesday, April 26.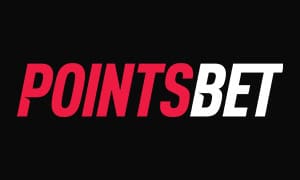 Bet Up to $2,000 Risk Free at PointsBet
Promo Code: BVIEW1 | Offer Details
Tyus Jones Over 6.5 Points
Best Available Odds: -105 at DraftKings
Jones is being treated by the market as a small contributor to a team that has begun to give him consistent chances to score on a regular basis. He's been an efficient scoring threat, averaging around 17.5 minutes, 7.3 shot attempts, 1.8 three-pointers made, and 10.3 points per game in the first four games of a wildly entertaining series against the Minnesota Timberwolves.
Jones is riding a scoring wave dating back to mid-March that seems to have given him the confidence to maintain his performance into the postseason. In the 11 games Jones played between March 11 and April 5, he scored in double figures eight times and eclipsed the 7-point mark all but once. We do not expect tonight's total to be a problem for the former Blue Devil.
Max Strus Over 13.5 Points
Best Available Odds: +100 at BetMGM
Strus has entrenched himself at the top of the Miami Heat's rotation to kick off the postseason and has risen to that challenge. He's started the last 10 games in which he's appeared, has upped his shot volume as his minutes have increased and will have plenty of chances to contribute to what the Heat hope will be a five games series victory.
Most of his damage will come from beyond the arc, but his overall shot volume including free throws warrants more consideration for points scored compared to threes made with the market shifting to account for his range.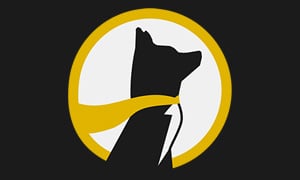 NBA Playoffs Offer: $100 in Free Props at Underdog
Use the Promo Code BAR
Chris Paul Under 12.5 Assists
Best Available Odds: -125 at Caesars
Paul managed back-to-back games of 14 assists in Games 2 and 3 of this series when his scoring ability wasn't as essential to a Suns series win. Fast-forward a week and Paul is coming off an 11 assist performance in which he attempted 8 shots and scored 4 points as the Suns lost by 15 on the road to the Pelicans.
Paul will need to focus more of his attention on shooting the ball while Devin Booker remains sidelined in order for the Suns to regain control of the series. 12.5 assists is a lot to ask for when he'll likely be the top scoring option for Phoenix.