Wednesday's slate is the first time this postseason that there has been less than three games in action. The TNT double header includes both 3 seeds on the verge of eliminating the 6 seed in their respective conference. As expected, both 3 seeds come into Wednesday as large favorites. The Bucks hold a 12-point spread as they welcome the Bulls back to Milwaukee up 3-1 in the Series. The Nuggets have their backs against the wall as they visit Golden State as 9-point underdogs in the fifth game of a 3-1 series controlled by the Warriors.
Although the NBA slate is shortened, we believe there is still a lot of value to be found in both games. Our team has focused in on 5 NBA best bets and player props for Wednesday night.
Ayo Dosunmo Over 18.5 PTS/REB/AST
Best Available Odds: -110 at Caesars
Rookie out of Illinois, Ayo Dosunmo, has seen his minutes progressively increase throughout this series with teammate injuries and productive play. Likely without Zach Lavine and Alex Caruso, the Bulls need a spark from another guard on the roster. In the 13 games Donsunmo has played without Zach Lavine, his production skyrockets. The rookie guard's per game averages are 38 minutes, 13.6 points, 4.5 rebounds, and 6.2 assists when Lavine is sidelined.
With Caruso suffering an in-game head injury, Dosunmo was able to fill a larger role than the previous 3 postseason games as he scored 8 points with 2 rebounds and 2 assists in 29 minutes of action. For a young player, Dosunmo has been solid on the road where he averages 9.5 points, 3.4 rebounds, and 2.7 assists. With Milwaukee's focus on DeRozan, we expect Dosunmo to have his best game of the series and go over 18.5 PRA's.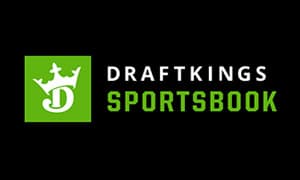 Bet $5, Get $150 Free at DraftKings
Promo Code: EWB | Offer Details
Grayson Allen Over 12.5 Points
Best Available Odds: +100 at DraftKings
Grayson Allen has gone berserk offensively since Khris Middleton went down with an injury. The production of many Bucks players like Giannis, Brook Lopez, and Wesley Matthews decreases with the absence of Middleton. On the other hand, Grayson Allen excels when taking on a bigger role as he averaged 17.2 points per game in 30.5 minutes of play in the 13 games without Middleton this year. Allen has put up at least 22 points in each of his last two games. We believe he will score in abundance in tonight's matchup helping the Bucks close out the Bulls. Grayson Allen over 12.5 points is our best bet of the night.
Draymond Green Over 7.5 Assists
Best Available Odds: -106 at FanDuel
Draymond Green continues to show that he can propel this Warriors team to an extra gear without having to contribute on the scoring end. Having Steph, Klay, and now Jordan Poole hitting shots from all over the court makes it even easier to rack up assists. Draymond has put up at least 6 assists in each of the first four games of the series against the Nuggets.
Draymond has averaged 7.8 assists per game and 7.3 assists per game at home this season. We expect Draymond to facilitate and make plays for his teammates in Wednesday's game 5 matchup with the Nuggets. Look for Draymond to go over 7.5 assists tonight in the Warriors potential close out game.
Jordan Poole Over 2.5 3-PT Made
Best Available Odds: -113 at BetRivers
A young star on the rise, Jordan Poole has impressed in his postseason series debut. Poole has scored 24.3 points per game on an immaculate 59.6% field goal percentage and 51.9% 3P% this series. The Warrior's guard is coming off his worst shooting game of the series so far in the Warriors first loss of the series. Poole looks to follow up this tough performance with a dominant offensive show in front of the Warriors faithful in Golden State.
Jordan Poole's 3-point shooting percentage is 3% higher on his home court. He has put up 30- and 29-point performances in his first two home games this postseason. In his last 5 games, Poole has hit 3 or more threes in 4 of out of five games. Look for Poole to get back on track Wednesday and hit 3+ threes as he has done in 3 of the first four matchups with Denver.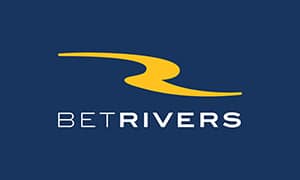 Get a 100% Deposit Bonus at BetRivers
Only a 1x Rollover | Offer Details
Best Bet for Wednesday: Denver at Golden State Over 226
Best Available Odds: -110 at FanDuel
Through the first four postseason matchups thus far, the over has hit in all games between the Nuggets and Warriors. In 6 of the 8 meetings between these teams, the combined total score has been higher than 226 points.
Denver and Golden State rank #1 and #3 respectively in the NBA in Effective Field Goal Percentage. This is a key indicator of how successful a team shoots from the field and both teams excel in this area. The Warriors are not afraid to put up shots early in the shot clock, which leads to more possessions for both teams. With high pace and a Nuggets team desperate for a win, we expect this to be a high scoring affair and go over the total of 226 points Wednesday night.