As the second round of the NBA playoffs is underway, Monday's slate includes a TNT double header beginning at 7:30 PM ET. Both 1 seeds are in action tonight as the Heat welcome the Sixers to Miami and the Suns welcome The Mavericks to Phoenix. As expected, tonight's spreads are larger than those of last night as the Heat are 7.5-point favorites against a Sixers team without Embiid and the Suns are 5.5-point favorites at home against the Mavericks.
The Heat had little trouble eliminating the Atlanta Hawks from the playoffs and they get a little help in this second round series as Embiid is expected to be sidelined for the first two games of the series. The Suns got their leading scorer back in game six as they closed out the Pelicans, but Devin Booker's health is still in question as they take on a hot Maverick's squad. We have focused on our 4 best bets and player props for tonight's NBA slate:
Tobias Harris Over 8.5 Rebounds
Best Available Odds:  +115 at BetMGM
Tobias Harris has been a monster on the boards this postseason as he averaged 9.5 rebounds per game against the Toronto Raptors. Harris will have to play a larger role with center, Joel Embiid, out with a mild concussion.
Harris has collected double-digit rebounds in 4 of his last 5 games, averaging 10.2 per game over that span. With a small lineup without Embiid, Harris must keep Bam Adebayo and the Heat off the glass. Look for Tobias Harris to go over his rebound prop and likely cash in on a double-double +225.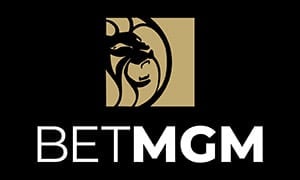 Bet $10, Get $200 Free at BetMGM
If either team makes a 3-pointer.
James Harden Under 25.5 Points
Best Available Odds:  -112 at FanDuel
James Harden has a lot of pressure on him from the media to step up and be the player he used to be, especially with the Sixer's leading scorer out of the lineup. There is no question Harden wants to quiet his doubters tonight, but that is no simple task against the 1 seed in the East. Harden failed to eclipse 23.5 points in all 6 postseason games this year, averaged just 19.0 points per game.
The Heat's defense is suffocating, and they put this on display in the first round of the playoffs. Miami likes to eliminate the biggest scoring threat as they did to Trae Young who averaged only 15.4 points per game in the previous series. He was averaging 28.4 points per game during the regular season but was shut down completely by the Heat. We believe the Heat will continue to lock down the best scoring option and James Harden will go under 25.5 points tonight.
Chris Paul Over 31.5 PTS/REBs/ASTs
Best Available Odds:  -105 at BetMGM
The Suns did not play to their best basketball against the Pelicans, and they know they need to play better if they want to get to the Western Conference Finals. Chris Paul played well in the first series, and we expect his production to increase against the Mavs. Paul went over 30.5 points, rebounds, and assists in 4 of his last 5, averaging 36 over that span.
Although the Mavericks defense is a lot better than the Pelicans, we believe getting Devin Booker back healthy with elevate Chris Paul's play. Paul's numbers increase with Booker in the lineup, and we expect a double-double for the veteran point guard. He averaged 15 points, 13 assists, and 4.7 rebounds per game against the Mavs this season. Look for Paul to fill the stat sheet tonight and cruise past 31.5 PTs/REBs/ASTs.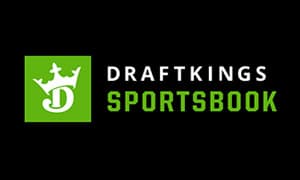 Bet $5, Get $150 Free at DraftKings
On any NBA Playoffs game.
Dorian Finney-Smith Over 2.5 3-PT Made
Best Available Odds:  +120 at DraftKings
Dorian Finney-Smith is not shy about putting up 3-point shots as he displayed in the first round against the Jazz. Finney-Smith took 7 or more three point shot attempts in 4 of the 6 postseason games so far this season. He hit 3 or more threes in 4 of his last five outings and is shooting the three ball at an impressive 39.5% this postseason.
With Luka, Brunson, and Dinwiddie scoring the ball well, it will open the floor for Finney-Smith. We expect the Mavericks' forward to continue shooting the ball well against the Phoenix Suns, and at plus money we love the value here for Finney-Smith to hit 3 or more 3's in tonight's game.