The NBA spotlight is on Minneapolis tonight, where the Memphis Grizzlies have the chance to end the playoff hopes of the Minnesota Timberwolves after a back-and-forth Game 5 that ended with an acrobatic layup from Ja Morant in the final seconds. This series has highlighted the young talent that the league is saturated with currently, and we may look back on this series in a few years as the starting point of something special for these two teams.
With all the sports betting attention focused on one game tonight, we've done some digging to find the best player prop bets on Friday night. Enjoy Game 6 everybody!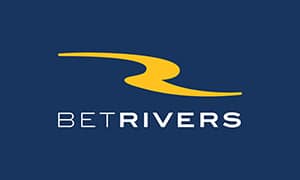 Get a 100% Deposit Bonus at BetRivers
Only a 1x Rollover | Offer Details
D'Angelo Russell Under 16.5 Points
Best Available Odds: -108 at FanDuel
 
Russell has not risen to the challenge of being the third scoring option on this Timberwolves team so far this series. His best performance came in Game 3 when he led the team in scoring, took 21 shots, and hit four three-pointers as the T-wolves blew a 20-point lead and struggled with fouls during the Grizzlies' comeback.
In the other four games of this series, Russell has shot 27% from the floor and scored 10.8 points per game despite averaging 32.5 minutes. He's been the most effective passer this series for Minnesota, averaging 7.2 assists per game. We see more of his contributions being made in that facet of the game again Friday while Karl-Anthony Towns and Anthony Edwards take over.
Ja Morant Over 7.5 Rebounds
Best Available Odds: -128 at FanDuel
 
Ja has been on the brink of a triple-double in each of the last four games of this series, and the Grizzlies have won three of those four with that formula. Grizzlies' big man Steven Adams will miss a second consecutive game Friday night due to health and safety protocols, and Morant hauled in 13 rebounds in his absence on Tuesday.
This number seems particularly low given Morant's recent stretch and Adams being out of the lineup again. We're not going to overcomplicate this one, and would not be surprised if Morant accomplished his second triple-double of the series in an attempt to close out the Timberwolves.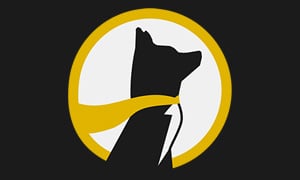 NBA Playoffs Offer: $100 in Free Props at Underdog
Use the Promo Code BAR
Karl-Anthony Towns Over 1.5 Three-Pointers
Best Available Odds: -159 at Unibet
 
We'll need to lay some more vig for this pick, but the Timberwolves have played their best basketball when Towns has shot more threes and we think he will be firing away again tonight. In the two games the Timberwolves have won and the one game they lost by two this series, he attempted 17 three-pointers combined. He only took one apiece in both of the other two games that the Grizzlies won by 28 and 9 points.
We see this as an indication, one that Towns is likely to be acutely aware of, that he'll attempt five or six threes at minimum after studying film and box scores from Games 1-5. With that kind of volume for the reigning NBA 3-Point champion, connecting on at least two should be well within reach.
Patrick Beverley Over 1.5 Steals
Best Available Odds: +165 at BetMGM
 
Admittedly, this pick is more for some entertainment value with a fiery Beverley hounding ballhandlers and passing lanes to help his team stay alive in the playoffs. The renowned ballhawk will be in his element tonight with everything on the line for the Timberwolves. This will be fun to watch and could be worth a sprinkle.