It is a relatively quiet Monday night in the NBA with only 5 games on the slate, but there are some key matchups worth keeping an eye on. The Bulls currently sit second in the East and will host the West-leading Suns tonight. The Raptors are riding a 5 game winning streak into Charlotte to face a young Hornets team that has lost 4-straight. Finally, with a 9:00 PM EST start time, the Knicks are in Utah to face the Jazz, who have won two in a row after dropping 7 of 8.
Whether you are looking for help with your own prop bets, trying to build out a same game parlay, or are just here for our nightly first scorer pick, we have you covered. Included with each prop is the sportsbook with the lowest juice on the number. There was a +350 difference ($35 on a $10 wager) in juice on one of these bets, so be sure to shop every prop bet you make tonight to find the best number!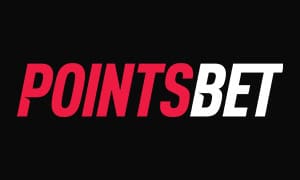 Bet $1 on Any NBA Team, Get $100 Free
Use the Promo Code BVBB1
Terry Rozier UNDER 0.5 Steals
Best Available Number: +180 at Caesars
Rozier faces the Raptors tonight, who are 3rd in the league in opponents steals per game (6.9spg). Rozier is averaging 1.2 steals per game but has failed to get a steal in back-to-back games against Miami and Cleveland. Cleveland is 2nd to last in the league in opponent steals per game. The fact that Rozier failed there could be a sign that he is focusing much more on his offense. He has also failed to get a steal in 6 of his last 10 games. The value here is solid, and against a team that limits opponents on steals as much as the Raptors do, this is a must play.
Spencer Dinwiddie UNDER 1.5 Made 3's
Best Available Number: +140 at Caesars
Dinwiddie has been deep over his last 6 games. He has gone a combined 5 for 29 for just over 17%. Not only has his percentage dropped, his attempts have dropped as well. In his last 5 games, he is averaging just 4.4 attempts per game compared to the 7 attempts he was taking in the 5 games prior to that.
Miami does give up a good number of threes, but they are 5th in the league in opponent three-point percentage while on the road (33.68%). And yes, Dinwiddie has hit 4 of 7 and 4 of 10 in the previous matchups with Miami. However, in the 1st meeting, the Heat had to key on Bradley Beal and in the 2nd meeting, the Heat were shorthanded without P.J. Tucker and Bam Adebayo. Dinwiddie doesn't get there tonight against this Miami lineup.
Fred VanVleet OVER 20.5 Points
Best Available Number: -106 at FanDuel
VanVleet is 29th in the league for point average on the road. He is averaging over 20ppg on the road and 21.6ppg overall. He is on a 3-game streak of scoring over 20 points. He has also gone over 20 in 14 of his last 19 games.
Charlotte allows the 3rd most points per game in the league. They have also allowed an opposing player to score 20 or more in 4 of their last 5 games, including allowing 2 players on the Celtics to go over 20 in the same game.
1st Scorer Prop: Mikal Bridges
Best Available Number: +1100 at FanDuel
Ayton has won 68% of his tips and the Suns have scored the 1st points in 80% of their last 20 games. Vucevic has won just 40% of his tips and the Bulls have scored 1st in just 27% of their last 20.
Bridges has scored 1st four times in the 48 games he has been available for this prop. Most recently, he picked up the 1st points against Atlanta on Thursday and going back 3 more games, he was 1st again. Bridges has been involved in a good amount of early possessions recently, let's take him at double digit odds here.
Best Same Game Parlay for Monday Night NBA Action
Leg 1: Raptors -1 / Leg 2: VanVleet Over 20.5 Points / Leg 3: Lamelo Ball Under 19.5 Points
We are looking to back the Raptors on the road against a struggling Hornets team in tonight's same game parlay pick. Toronto has won five straight and are 4 games above .500 against the spread as the road team this season. They face a Hornets team that has lost four straight and are 1-4 ATS over their last five games.
Melo's matchup is particularly rough tonight as the Raptors have the league's stingiest scoring defense against opposing point guards. Ball comes into this matchup having been held to under 20 points in 12 of his last 20 games, meaning he would have to outperform is current form in the toughest matchup in the league. Toronto does allow opponents to shoot the 3 at a high percentage, but we are willing to bet that VanVleet will get the best of Ball in this one.