After taking Monday off to rest and watch the tightly contested NCAA Championship game, the NBA is back with a 12-game slate Tuesday night featuring some matchups that may be revisited come playoff time. Milwaukee travels to Chicago after defeating the Bulls twice in March, including a 28-point drubbing in Wisconsin, and the Utah Jazz will host the Memphis Grizzlies looking to avoid the season sweep from the Southwest Division champs.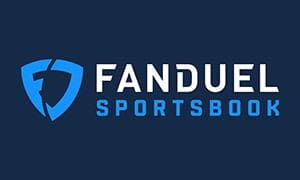 Bet $5, Get $150 Free
If Jordan Spieth, Rory McIlroy or Dustin Johnson make the cut at the Masters.
Zach LaVine Over 4.5 Assists
Best Available Number: +125 at BetMGM
LaVine is known as a scorer that can pour in buckets at a high rate. He has more games of 30 or more points this season (17) than he does of scoring less than 20 (10). Tonight, we're focusing on his assist numbers that have been more of a coin flip this season. He has dished out five or more assists in 34 of his 65 games this year, just over half of those in which he's played.
Both times LaVine suited up for the Bulls when they've played the Bucks this season he's eclipsed the 4.5 assist mark, logging 7 assists in a close loss at home in early March before adding 6 assists in a blowout loss on March 22 in Milwaukee. He's also surpassed this total in 9 of his last 15 games, which bodes well for tonight's matchup in Chicago. LaVine will need to contribute more than just points tonight to help the Bulls avoid going 0-4 against Milwaukee this season.
Jalen Green Over 23.5 Points
Best Available Number: -110 at FanDuel
Green has been overlooked in terms of Rookie of the Year consideration compared with the likes of Evan Mobley and Scottie Barnes. This can be attributed to the fact that his team has the worst record in the league combined with his high volume approach to scoring that can doesn't help his efficiency stats. He's averaging 16.8 points on 14 field goal attempts per game, though he is making 34% of his three point attempts and is shooting 80% from the free throw line.
Over his last six games, Green has averaged 29 points and attempted over 20 shots per game as his usage continues to grow while the season winds to a close. Brooklyn is in the bottom third of the Eastern Conference in scoring allowed by opponents. We expect Green to continue to his scoring frenzy Tuesday night against the Nets.
Moses Brown Over 9.5 Rebounds
Best Available Number: -115 at Caesars
Brown's rebounding output has exploded over the last week in the continued absence of Jarrett Allen, who's recovering from a fractured finger, and Mobley, who has been struggling with a sprained ankle. Brown recently signed a two-way contract with the Cavaliers after performing well on consecutive 10-day contracts in March. He set a new season high on Thursday in Atlanta with 13 rebounds and tied that again two nights later at Madison Square Garden on Saturday.
Brown has averaged 11.8 rebounds over his last four games as the next in line to clean the glass while Allen has missed time and should get plenty of opportunities against the Magic. Orlando is shooting 43% from the floor as a team this season, 28th out of 30 teams in the NBA. Look for Brown to continue to his form of double-digit rebounding games and go over the 9.5 total Tuesday.