With the NCAA Tournament on pause for a few days, why not bet on some NBA action to build your bankroll before the Sweet 16 starts? There are 9 games on the NBA board tonight, which means there should be plenty of profit-making opportunities. Here are four NBA player prop best bets for Monday, March 21.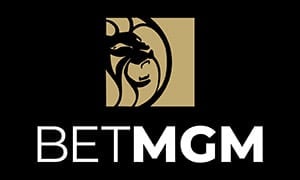 Bet $10, Get $200
On Any NBA or CBB Game
Seth Curry OVER 15.5 Points
Best Available Number: -105 at DraftKings
Curry has been a man on a mission since he was traded to the Nets from the 76ers a few weeks ago. Through 12 games with Brooklyn, Curry is averaging 16.8 points per game. That is 1.8 more points than he was averaging with the Sixers earlier this season.
With Kevin Durant finally back in the lineup, a lot of folks are expecting Curry's production to go down a bit. We disagree with that logic, as we believe that Curry may see more open looks with Durant on the floor.
With most of Utah's defense focused on slowing down Durant tonight, look for Curry to knockdown three or four three-pointers. If that happens, he'll easily eclipse this point total. Utah gives up 11.9 three-pointers per game so the opportunities should be there for Curry.
Curry put on a shooting clinic against Portland three nights ago by scoring 27 points and hitting 7 of 11 shots from downtown. We think the former Duke star will continue his hot shooting tonight on his way to at least 16 points. Take the Over!
Zach LaVine OVER 4.5 Rebounds
Best Available Number: +110 at Unibet
LaVine has really come into his own as a basketball player. The former UCLA standout has made back-to-back All-Star teams while helping the Chicago Bulls get back to a state of respectability in the Eastern Conference. LaVine may be better known for his scoring ability, but he's been pretty decent at crashing the boards for most of his NBA career.
Though Lavine is averaging 3.9 rebounds per game for his career, this season he is averaging 4.8. That tells us that there is a small amount of value in taking the Over in this spot, especially at the plus money price.
Through 57 regular-season games, LaVine has brought down 5 or more boards in 30 of them. That's a pretty impressive number for a shooting guard. Our numbers say that LaVine gets at least 6 rebounds against Toronto tonight.
Speaking of this Toronto team, they struggle to put the ball in the basket. The Raptors rank 27th in field-goal percentage and shooting efficiency. If those numbers hold true against Chicago, Toronto will be putting up a ton of bricks and LaVine will have plenty of chances for rebounds.
Russell Westbrook UNDER 6.5 Assists
Best Available Number: -142 at FanDuel
Westbrook is one of the game's biggest stars but his first year with the Lakers has been a gigantic disappointment. The 9-time All-Star's production has declined quite a bit over his 2020-21 season numbers with the Wizards.
Last season, Westbrook averaged a career-high 11.7 assists per game. This season, however, he's only averaging 7.1 assists per game. Against a solid defensive team like the Cavs, we only expect "Beastbrook" to rack up 4 or 5 assists.
Cleveland's defense ranks 3rd in points per game allowed and 9th in assists allowed per game. As these numbers show, the Cavs are stingy on defense and they're trying their best to lock up a decent playoff seed. The Lakers, on the other hand, are 30-41 on the season and seem to be running out of gas.
When we check Westbrook's current form, we like the Under even more. Westbrook has had 6 assists or less in 7 out of his last 10 ballgames. The juice is worth the squeeze on this Under!
Miles Bridges UNDER 6.5 Rebounds
Best Available Number: -102 at FanDuel
Bridges is having a breakout season for the Hornets by averaging 20 points per game. The former Michigan State Spartan is only 24 years old and should continue to improve his overall game.
However, we don't expect Bridges to have a big game on the glass tonight against New Orleans. The Pelicans have one of the best rebounders in the league at center in Jonas Valanciunas, who averages 11.4 boards per game. Valanciunas is also 6-11 while Bridges is only 6-6.
The Pelicans are a great rebounding team, as they average 53.4 boards per contest (9th). They also rank 3rd in the league in offensive rebounding. This means that Bridges may have a tough time crashing the boards tonight, even though it is his birthday.
Current form isn't in Bridges' favor either. Over his last 9 games, Bridges has pulled down 7 or more rebounds in just 3 of them. We expect that trend to continue tonight so take the Under.