While most bettors may be solely focused on day 2 of the NCAA Tournament, this article serves as a friendly reminder that their is an impressive 12 game NBA slate tonight. This includes and an NBA TV double header that kicks off with Ja Morant vs Trae Young. These guys are both averaging 30+ PPG over their last 10 and should put on a show.
The second game of the NBA TV double header will feature the Chicago Bulls at the Phoenix Suns. The Bulls need a win as they have plummeted in the Eastern Conference standings over the past month. Meanwhile, the Suns look like the class of the league, and are 8 games up on the current 2-seed in the West, the Memphis Grizzlies.
For this article, we're going to look at our NBA player prop best bets from the entire Friday night NBA slate. Each pick includes the sportsbook with the best available odds for the featured prop.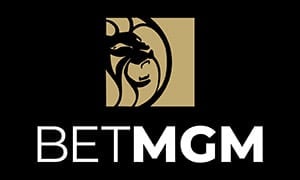 Bet $10, Get $200
On Any NBA or CBB Game
DeAndre Ayton Same Game Parlay: 20+ Points and 10+ Rebounds
Best Available Number: +245 at FanDuel
There was one SGP play that jumped out right away to me and it was DeAndre Ayton to score 20+ points and have 10+ rebounds. I'm going to go with Ayton to have 20-plus points and 10 rebounds is because the Chicago Bulls have one of the worst interior defenses in the NBA. Nikola Vucevic should be playing in this matchup, and with how bad he has been at defending the rim all season long, I do think that DeAndre Ayton is going to be able to get anything that he wants.
Considering that Chris Paul is going to be out, we can either look at this as a good thing or a bad thing. The reason DeAndre Ayton has been able to find as much success as he has been for the past few seasons is because of Chris Paul and his pick-and-roll. However, since Chris Paul is not going to be out there on the court, DeAndre Ayton should be able to get a few more looks than he usually does. Since his time with Chris Paul not on the court, he has been able to knock down that mid-range shot at a very high level.
Personally, I think that that is going to be the lock of the night. We will also be able to get some good odds on this because DeAndre Ayton isn't somebody who typically scores that many points.
Marcus Smart Same Game Parlay: Over 4.5 Assists and Under 15.5 Points
Best Available Number: +140 at DraftKings
While we typically won't parlay two props together at such short odds, this one feels like a lock. The second leg of this prop is particularly strong as Smart has gone over 5 assists in 11 of his last 12 games and has average 8 APG over his last 6.
The second leg is much more of a matchup play. The Kings have been really strong against opposing point guards as of late, allowing a league-low 20.7 PPG to the position over their last 30 games. Smart has struggled in the past in this matchup as well, topping 10 points just once in his last 10 games against Sacramento. We think he will play more of a distributor role tonight, which leads us to our next best bet for tonight, another Celtic points prop.
Jayson Tatum Over 30.5
Best Available Number: -107 at FanDuel
One of my other favorite plays of the day is going to be taking Jayson Tatum to score over 30-plus points. The reason I'm going to go with this is that the Sacramento Kings have arguably the worst defense in the NBA as they are in the bottom tier in terms of defensive rating. The only thing that does scare me about this game is that if Boston does start to blow the Sacramento Kings out, Jayson Tatum might not play that much. 
However, there are times when Boston does have a tough time scoring the basketball and they do rely on their elite defense to get the job done most of the time; it is possible that they're not going to blow the Kings out and Jayson Tatum should be able to play his normal minutes. This is the type of play that I would really like if I knew for sure that the Sacramento Kings were going to be able to keep it close, but nonetheless, I still think that is a great play for Friday.
Kevin Durant Over 29.5 Points
Best Available Number: -107 at BetMGM
My final play of Friday is going to be taking Kevin Durant to score 30-plus points. The Trail Blazers are another team who are in the bottom tier in terms of defensive rating and I fully expect Kevin Durant to get everything that he wants, and then some. Kevin Durant is arguably the best scorer that this league has ever seen, and when you're going to put him up against a below-average defense, good luck.
Durant has averaged 30.5 in his last 10 vs Portland, and is averaging 32 PPG over his last 10 home games (no Kyrie). Look for him to be aggressive here tonight and to try to put the Trailblazers away early.