Wednesday night's NBA Playoff slate is set for three games including a TNT double header. The TNT coverage is headlined by a matchup with eastern conference heavyweights at 7:00 as the Brooklyn Nets visit the Boston Celtics looking to revenge their heartbreaking loss at the buzzer in game one. This TNT action is followed by the Chicago Bulls looking to even the series as they visit Milwaukee at 9:30. The 4-seed 76ers are also in action at 8:00 on NBATV as they look to take a commanding 3-0 lead on Toronto in the series.
The slate includes two tight spreads, with the Celtics favored by 3.5 and the Sixers favored by 2. The reigning champion Bucks conclude the night as a 10-point favorite over the Bulls in Milwaukee.
Although there are only three games in action, there is value on player props in each of tonight's games. That being said, our staff has narrowed down our favorite 4 picks to the following props: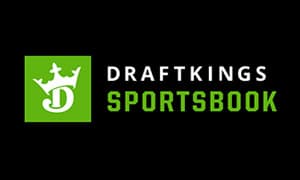 Get $150 in Free Bets at DraftKings
When You Bet $5 on a NBA Playoffs Game
Marcus Smart Over 6.5 Assists
Best Available Odds: +104 At FanDuel
Marcus Smart has been the best facilitator for the Celtics high powered offense all season. In his last ten games he is averaging 7 assists per game. In two of his three regular season meetings against the Nets, he has had more than 7 assists. He missed this 6.5 mark by the hook in the first game of the series finishing with 6, but this should not be the case in the second playoff meeting tonight.
Smart has a favorable matchup in this series as he will be guarded by Kyrie, which will lead to pick and roll opportunities to set up open looks for his teammates. Brooklyn is also bottom 10 in the league in opponent points per game at just over 112 ppg while allowing about 24 assists per game.
Fred VanVleet Over 21.5 Points
Best Available Odds: -104 at FanDuel
Fred VanVleet has failed to eclipse this prop in the first 2 games of the series. The good news for bettors backing his points prop tonight is that the Raptors are back in Toronto where VanVleet scores over a full point more per game at 20.9 ppg. In his one regular season meeting against Philadelphia he scored 32 points on 50% shooting from the field.
The Raptors point guard is coming off a rough shooting night where he shot 30% from the field and still scored 20 points against the Sixers. He took 16 3-pointers and 23 total field goals, and that type of aggression offensively should continue with starters Trent and Barnes questionable for tonight's game.
Danny Green Under 3.5 Rebounds
Best Available Odds: -118 at FanDuel
Although this is a low rebounding prop, we believe this number is low for a reason. Danny Green has averaged just 2.5 rebounds during the regular season and 2.7 rebounds per game against Toronto.
Green has failed to eclipse this number in both playoff matchups with the Raptors. An uptick in minutes in this series has not lead to an increase in production, specifically in the rebounding department. We look for his teammates to continue to grab the majority of the boards.
Alex Caruso Over 14.5 Pts/Rbs/Asts
Best Available Odds: -108 at BetRivers
Alex Caruso has not been as productive since coming back from his injury he suffered against the Milwaukee Bucks in the regular season. Although his production has not reached it's potential, his minutes per game continues to increase. In his last 10 games he has played 29 minutes per game and 33 minutes in the Bulls playoff opener. An increase in minutes per game usually leads to an increase in production.
In his last 10 games, Caruso is averaging slightly more than the 14.5 PRA line that is set for his line in tonight's matchup. He saw many uncontested looks in the playoff opener as the focus point of the Bucks defensive was to slow DeMar DeRozan and Zach Lavine. We believe this defensive scheme should remain the same for Milwaukee, opening up the offensive end for Caruso.