Tuesday night's NBA Playoff slate includes a TNT double-header featuring each of the 1 seeds. The action tips off at 7:30 with Atlanta at Miami, followed by New Orleans at Phoenix at 10:00. The 2-seed Grizzlies will look to even their series against Minnesota at 8:30 on NBATV.
As you might expect with two #1 seeds and a #2 seed in action, tonight's slate has some large spreads, with Miami and Memphis favored by 7 points at DraftKings Sportsbook, while Phoenix is double-digit 10 point favorite.
With only three games on the board, your player prop options for tonight are limited. That being said, our staff has found a handful of props we like, here are our favorite picks: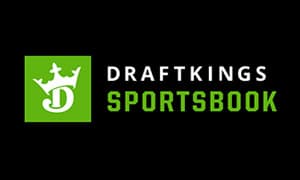 Get $150 in Free Bets at DraftKings
Win You Bet $5 on a NBA Playoffs Game
DeAndre Ayton Over 18.5 Points
Best Available Odds: -105 at FanDuel
It's hard not to love Ayton's points prop in game 2. He put up 21 points in 34 minutes, while shooting 67% from the floor in game 1, and absolutely decimated the Timberwolves in the regular season. In his two meetings against Kat and co., Ayton averaged 29 points and 13 rebounds per game.
This should hardly come as a surprise, as Minnesota has struggled against opposing centers all season, and were particularly bad down the stretch. Over their last 15 games, the Timberwolves allowed opposing Centers to score the third-most PPG in the league.
Devin Booker Over 27.5 Points
Best Available Odds: -105 at Caesars
We hate giving out the same prop for the same team, but it will be the Ayton and Booker show offensively tonight for the Suns. As bad as Minnesota has been against opposing centers, they have been equally bad against opposing 2 guards. Over their last 15 games, the Timberwolves are allowing opposing shooting guards to average the third-most points per game.
Booker's 25 points in game 1 was actually the first time in three games this season that Minnesota held him to under 28 points. In fact, the Timberwolves have held Booker to under 28 points just once in their last 8 matchups.
Both Booker and Ayton will benefit from a much more pass-oriented Chris Paul in this one. CP's 30 points in game 1 were by far his most this season, and only the second time he has topped 24 points all season. This has the makings of a great same game parlay, with Booker over 27.5, Ayton over 18.5, and Paul over 10.5 assists paying out +517 at FanDuel.

Mikal Bridges Under 3.5 Rebounds
Best Available Odds: +130 at Caesars
We have hammered Pelicans opponent rebound unders all season, and will look to do so again in game two tonight. New Orleans has been amongst the league-leaders in rebound rate all season, finishing the year third in the league. They out-rebounded Phoenix 55 to 35 in game one.
Bridges had 5 rebounds in game one, but averaged under 3.5 against the Pelicans in 4regular season matchups this season. In fact, he went over on this prop in just 1 of the 4 regular season matchups. Perhaps we were seduced by the juice in this one, but it's hard not to love getting a guy under his season average at plus-money.
Dillon Brooks Over 1.5 Turnovers
Best Available Odds: -150 at DraftKings
While we hate giving out props with -150 juice, this one is a lock whether you use it as a prop or as a leg of a same game parlay. Minnesota has been great at forcing turnovers this season, with the second-highest turnover-rate in the league, and that pressure has effected Brooks in this matchup.
Brooks has at least three turnovers in 3 of his 4 games against the Timberwolves this season. He has also gone over 1.5 turnovers in 5 of his last 6 games overall. Combine that with the fact that the 35 minutes he played in game 1 were the most he's played since December, and you have even more opportunity for turnovers with the added minutes in the playoffs.
P.J. Tucker 2+ Made 3's
Best Available Odds: +210 at DraftKings
While Tucker's three pointers prop is available at 0.5 tonight, we love the odds on this 2+ prop and couldn't pass up on the +210 juice. He had 4 in game one, and also went for 2 or more in 2 of his 3 regular season meetings with the Hawks.
Atlanta was one of the worst 3-point defenses in the league this season, allowing opponents to shoot just under 37% (26th overall). They were really poor in game one, as Miami hit 18 of 38 (47%) and cruised to a 115-91 victory. We think the Tucker finds a way to get to 2 threes again tonight and will take the better than 2-to-1 odds all day.