Friday night's slate consists of an ESPN doubleheader starting at 7:00 PM. Two 1 seeds are in action trying to take advantage in opponent territory. The heat are -1.5 against the Hawks, as are the Suns against the Pelicans in New Orleans without Devin Booker. The third game of the night is on ABC, where the Bucks take on the Bulls without Khris Middleton as 2.5-point favorites.
The NBA slate is due for excitement as all spreads are within one possession. Unfortunate injuries have caused smaller spreads, but this has led to more valuable player props.
Here are our 5 best player props for Friday night, with the sportsbook that is currently offering the best odds for each pick.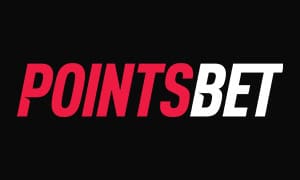 Bet Up to $2,000 Risk Free at PointsBet
Promo Code: BVIEW1 | Offer Details
De'Andre Hunter Over 13.5 Points
Best Available Odds: -125 at Unibet
De'Andre Hunter is coming off two straight playoff games in Miami with 14+ points. In his last 5 games, he is averaging 16.8 points per game, covering this number in 4 out of the last five. Hunter is averaging 35 minutes per game in the playoffs, allowing for his offensive production to spike against the Heat this series.
With the Hawks down 2-0 in the series, they will need role players like Hunter to play a huge part on the offensive end in tonight's game. The Miami Heat have focused on shutting down Trae Young on the defensive end. I believe this will continue tonight, opening up the court for Hunter offensively.
Jrue Holiday Under 8.5 Assists
Best Available Odds: +100 at Caesars
Without Khris Middleton, the Bucks' offense will struggle to produce points. Jrue Holiday and Giannis will have to take a large part in the scoring load. This assist line for Jrue is rather high as he averaged only 6.8 assists per game during the regular season.
Holiday has failed to eclipse this number in 4 of his last five games, and he's averaging only 6.8 assists per game against the Bulls this season. He also averages 7.0 assists per game on the road this season. Look for Holiday to become a score-first guard in tonight's game without Middleton on the floor.
Zach Lavine Over 22.5 Points
Best Available Odds: -110 at SugarHouse
Zach Lavine has yet to score 23 or more points this playoff series, but we expect that to change tonight. Lavine scores 22.8 points per game on his home floor in Chicago. He has also had a great stretch of games, as he is averaging 23.6 points per game in his last ten games while shooting 45.7% from the field.
Milwaukee has been a favorable matchup for Lavine all year as he has recorded 25.5 points per game against the Bucks this season. Without Middleton, Lavine should cruise to 25+ points with no problem tonight.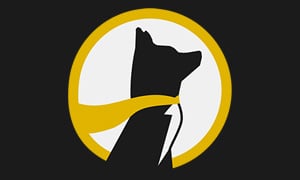 NBA Playoffs Offer: $100 in Free Props at Underdog
Use the Promo Code BAR
Chris Paul Over 20.5 Points
Best Available Odds: -110 at FanDuel
Without Devin Booker, the offense lies in the hands of 36-year-old Chris Paul. Paul has taken a back seat this season to Booker in the scoring department, but he still plays a massive role in the Phoenix Suns' offense. With Booker sidelined for tonight's matchup, Paul will have to approach the game with a score-first mindset.
Chris Paul was able to score 30 points on 66.7% shooting from the field in Game 1 of this series. We expect Paul to take over in the 4th quarter of a close game. His ability to get to the line will propel him past the 20.5 line set for tonight's game.
CJ McCollum Over 24.5 Points
Best Available Odds: -125 at DraftKings
The Pelicans are looking to take advantage of a Suns team without star Devin Booker. The Pelicans' recent addition of CJ McCollum has made a huge impact on the team offensively. McCollum has hit this over in one of the first two postseason matchups, and now he comes home to New Orleans to try to put up a big number on the Suns.
McCollum is averaging 24.8 points per game against the 1 seed Suns this season. We believe McCollum will have a great performance in tonight's matchup without Booker on the floor. Let's make it a winning Friday!
Betting Trends to Keep an Eye on Friday Tonight
The over should be in play for both the Heat at Hawks and Bucks at Bulls, however, with Booker out and a game in New Orleans, we think that game has under written all over it. The over has cashed in just 18 of the 42 games the Pelicans have played at home this season.
Trae Young could be in line for a big game tonight. His home/road splits are drastically different (nearly 4 PPG better at home) and the over has cashed in 4 of Miami's last 5 road games. Atlanta also went over the total in 55% of their home games during the regular season.
The Bucks went 7-9 without Kris Middleton this season. Their scoring dropped by nearly 5 PPG despite scoring 125 and 136 in two of those games. If you take out the outliers, their scoring average dropped by nearly 10 PPG. Before you bet the under, they played two games without Middleton in April and gave up an average of 143 PPG.