After a nice 2-0 sweep on the opening night of the NBA postseason, we'll look to stay hot with our NBA best bets. In the early game, the Charlotte Hornets will take on last year's surprising team, the Atlanta Hawks. The late-night portion of the ESPN doubleheader has the San Antonio Spurs heading to New Orleans to take on the Pelicans.
The winner of the Hornets vs. Hawks matchup will face the Cavs, while the winner of the Spurs vs. Pelicans tilt will take on the Clippers. Without further delay, here are our NBA Play-In Tournament best bets for Wednesday, April 13. Be sure to check out our player prop picks for Wednesday as well!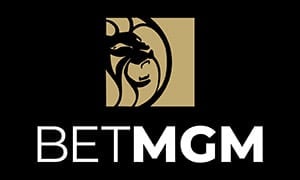 Bet $10, Get $200 Free
On Any NBA Playoffs Game
Charlotte Hornets @ Atlanta Hawks
This should be a fun game to watch with two young guns like LaMelo Ball and Trae Young facing each other. These two teams played to a 2-2 split during their 4 regular-season games. The Hornets easily covered as 1-point favorites in their lastest meeting with a decisive 116-106 victory.
Miles Bridges and LaMelo Ball both average more than 20 points per game to lead Charlotte in scoring while Mason Plumlee leads the team in rebounding by averaging 7.74 per game. Young is by far the Hawks' best scorer, as he averages 28.36 points per game and 9.7 assists per game. It's unknown whether John Collins, who has been sidelined with a foot injury, will be able to play for Atlanta in this one.
Key Betting Trends for Charlotte @ Atlanta
The Hawks are glad to be playing in front of their home fans, especially since they were 27-14 at home during the regular season. The Hornets did a decent job this year on the highway by posting a respectable 21-20 record in road games. Here are a few other trends to consider before betting on this game:
Hornets are 15-5-1 ATS in their last 21 road games.
Hornets are 10-4-1 ATS in their last 15 games as a road underdog.
Hawks are 6-0 ATS in their last 6 games as a favorite.
Hawks are 1-4 ATS in their last 5 games playing on 2 days rest.
Best Bet: Charlotte Hornets +5.5
Live Odds for Hornets at Hawks - 4/13/2022
We are rolling with the underdog in this one. While we agree that Atlanta definitely deserves to be the favorite at home, our numbers only make them a 3.5-point favorite. Charlotte has played pretty well on the road all season long and we think that they'll do so tonight as well.
Though the Hawks made a deep playoff run last year, they just haven't looked nearly as crisp as a unit this season. Trae Young is a stud, but the Hawks rely way too much on him. Charlotte did a great job of containing Young by double-teaming him in the last meeting (he finished with only 9 points).
We wouldn't be surprised if Charlotte takes this one outright, especially since they were embarrassed in last year's play-in tournament with a 27-point loss to Indiana. Take the points in this one!
San Antonio Spurs @ New Orleans Pelicans
Here's a matchup of two bad teams. The Spurs finished 14 games below .500 and the Pelicans weren't much better at 10 games under. However, both teams started to show some impressive improvement over the last couple of months.
These two teams met four times this season and San Antonio won and covered three of them. The last meeting saw the Spurs win outright as 6-point underdogs back in late March. Keep in mind though that New Orleans has been playing much better since bringing in CJ McCollum back in February.
Key Betting Trends for San Antonio @ New Orleans
The Spurs sputtered on the road this season, as they went just 18-23 away from home. The Pelicans didn't fare much better with home-court advantage, as they posted a 19-22 mark. With that being said, the New Orleans crowd will be rocking since it's their first postseason game since 2018. Here are some other trends to consider:
Spurs are 10-1 ATS in their last 11 games overall.
Spurs are 6-1 ATS in their last 7 road games.
Pelicans are 4-1 ATS in their last 5 games as a home favorite.
Pelicans are 5-16 ATS in their last 21 Wednesday games.
Best Bet: San Antonio Spurs +5.5
Live Odds for Spurs at Pelicans- 4/13/2022
What are we missing here? This line doesn't make a lick of sense! Sure, New Orleans has been playing better but San Antonio has owned them all season long. Our line says that the Pelicans should only be a 3-point favorite in this contest.
Our only concern with this one is that over 70% of wagers so far have been on the Spurs. Public dogs tend to get slaughtered, but we just don't see that happening tonight. The Spurs are slightly better in both offensive and defensive efficiency.
San Antonio also ranks 8th in points per game (113.2) while New Orleans ranks 21st (109.3). The Spurs also have noticeable advantages in points in the paint (2nd vs 12th) and in assist to turnover ratio (1st vs. 16th). We'll ride with the Spurs and look for a big game from Dejounte Murray. Best of luck with all your Wednesday NBA action!