This Wednesday night NBA slate features six games, headlined by a Wizards/Hawks rematch from Monday night and Blazers/Jazz matchup with massive playoff implications in the West. We missed on our first NBA bet of the season on Monday night, with the Grizzlies letting a massive lead melt away in the fourth quarter against the Pelicans.
You would think the lesson was learned laying 8.5 points against the beat-up Pelicans but think again. We are laying the same exact number, for essentially the same reasons tonight.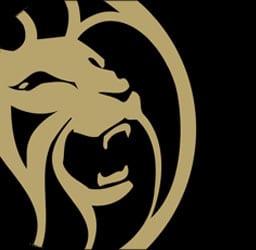 Bet $20 on Any NBA Game, Cash $100 Win or Lose!
Tonight at BetMGM
Bet of the Night: Dallas Mavericks (-8.5)
Book: FanDuel | Spread: Mavericks (-8.5) | Juice: -110
As we pointed out on Monday, the Pelicans are not only without 50+ PPG with Williamson and Ingram both injured, but they are without a pair of guys that got them 50+ PPG on better than 54% shooting. While SVG found a way to keep Monday night's game competitive, it took an unbelievably good shooting effort from the Pelicans and an unbelievably poor shooting night from the Grizzlies to still lose by 5 points.
Dallas enters Wednesday having won 4 of their last 5, 7 of their last 10, and 5 of their last 6 against the Pelicans. They also get Kristaps Porzingis back tonight and have been considerably better with him on the floor this season. While playing at home has not been a massive advantage for the Mavs this season, getting the Pelicans on the road is certainly an advantage. New Orleans is 13-21 away from home, and that was primarily with both Zion and Ingram healthy.
While 8.5 is a big number to lay on a team that was blown out last night, it is a number Dallas is more than capable of covering. In their four-game winning streak heading into last night's game, the Mavs won by an average margin of 16.25 PPG. Fresh off a blowout loss, with Porzingis back in the lineup, we think Dallas is in a great spot for an easy bounce-back win and cover tonight.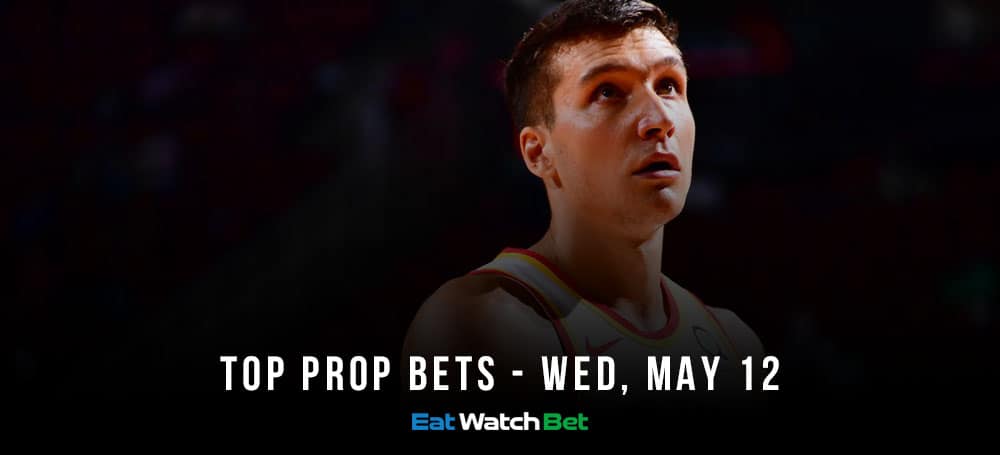 Prop Bets of the Night
We have two prop bets that we are targeting for Wednesday night's NBA slate, and will role with this format of identifying one over and one under moving forward. We will also track return on these bets, to see if betting prop overs or under is a better ROI. Sportsbooks typically juice the over higher than the under, and seem to over adjust lines for favorable matchups vs unfavorable matchups. We will put this theory to the test over the final months of the NBA season.
Robert Covington - Under 6.5 Rebounds (-110)
The fact that Robert Covington posted at his season average RPG at -110 in a matchup with the Jazz has us all over this bet. Not only has Covington failed to go over this number in five of his last six games, but faces the best rebounding team in the NBA tonight.
The Jazz are not only the best rebounding team in the league but over the past two weeks, they are by far the best rebounding team vs opposing PF's. In their last seven games, Utah is allowing only 7.5 rebounds per game in total to the power forward position. Covington is averaging 31 mpg over the past two weeks, which means he will need all 7 rebounds the Jazz are allowing to opposing power forwards despite playing just 63% of his team's minutes at the position.
Nothing is ever a lock, but to think Covington can exceed his season average against a team that is tops in the NBA in rebound efficiency, second in effective field goal percentage, and is particularly stingy vs his position makes this one feel pretty locked in.
Subscribe to EatWatchBet
Get our picks delivered direct to your inbox!
Bogdan Bogdanovic - Over 19.5 Points (-106)
We are going back to the well once again with this pick. Not only is 19.5 not adjusted for Bogdanovic's current form, but it's not taking into effect how poor Washington's D vs SG has been over the past month. The Wizards are a bottom-five defense vs opposing SG's and their league-high pace of play almost make Bogdanovic a lock to go over once again on Wednesday night.
It isn't just the fact that Bogdanovic is averaging 23 PPG over his last 14 games, it is the consistency that he's had over that stretch. He's gone over 20 points in every game but one that he's played at least 31 minutes. In total, he's gone over 20 points in 11 of his last 14, with a low of 14 points over those 14 games. Based on pace-of-play and the fact we know this game should be competitive, you should expect Bogdan will exceed his 23 PPG average and be somewhere in the 25 point range like we saw on Monday night.
Browse Latest Articles