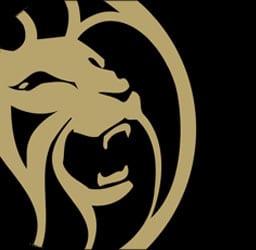 Bet $20 on Any NBA Game, Win $100 No Matter What!
Only at BetMGM
Monday night's NBA slate features six games, the action starts on NBATV with the Wizards at the Hawks and closes out with a Western Conference showdown between the Jazz and Warriors. Of the six games on the schedule, only one currently has a spread under seven points and there are three road underdogs including the Warriors, Spurs, and Cavs.
If you live in a state where BetMGM is currently operating, tonight is the night to get in on the NBA action. For a limited time, they are offering a 5-to-1 payout on any $20 NBA bet, regardless of the outcome. Simply open an account, place a $20 NBA wager, and cash $100 win or lose.
Additionally, they are offering a variety of odds boosts on popular player prop and parlay bets for every slate. Here is a look at the parlay odds boosts available for tonight's slate of games:

Bet of the Night: Memphis Grizzlies (-8.5)
Book: BetMGM | Spread: Grizzlies (-8.5) | Juice: -109
Laying 8.5 with the Grizzlies in a matchup with the Pelicans, a Southwest Division foe, would have seemed ridiculous just a month ago. However, injuries to Zion Williamson, Brandon Ingram, and Steven Adams have completely reshaped this team.
Not only will the Pelicans be without over 50 PPG without Ingram and Williamson tonight, but the two combined to shoot 54% from the floor. That's a lot of easy points Stan Van Gundy is going to have to find somewhere on his roster.
Meanwhile, the Grizzlies finally had Jaren Jackson return to the starting lineup on Saturday. Jackson is averaging 15 PPG in 22 MPG since returning from injury and put up 20/4/2/3/2 in 26 minutes of play in his first start of the season.
At 18-13-1, the Grizzlies have been a top 10 ATS home team this season, while the Pelicans are a bottom 10 ATS road team this season. Memphis currently sits 3.5 games ahead of New Orleans in the West and just a half-game back from the Warriors for the 8th seed in the Western Conference Playoffs. We expect the Grizzlies to cover here, the Warriors to lose at home to the Jazz, and for Memphis to take over the 8 seed in the West tonight.
You can shop every line from tonight's slate of NBA, NHL, and MLB action on our free odds tracker. Find live odds from every sportsbook currently operating in your state to ensure you are getting the best number and the best juice.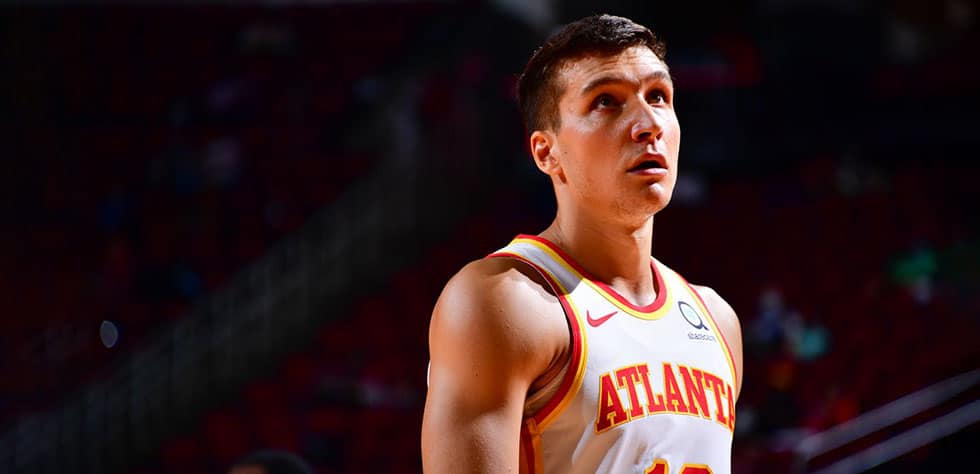 Prop of the Night: Bogdan Bogdanovic (Over 18.5 Points)
Book: FanDuel | Bet: Over 18.5 Points | Juice: -106
Bogdanovic over 18.5 points is a no-brainer prop bet for Monday night. He has gone over this number in 9 of his last 13, and none of those games had a total as high as tonight's matchup with the Wizards.
The Hawks opponent, Washington plays at the highest pace in the NBA and allows the fifth most PPG to opposing shooting guards. On the season, the Wizards are allowing just under 24 PPG to SG's and that number has climbed to just under 26 PPG over their last seven games.
Over his last 10 games, Bogdanovic is averaging just under 23 PPG. Over that 10 game stretch, the Hawks played 8 playoff teams and three back-to-backs.
As of now, bettors are getting this number at -106 on FanDuel but we would be shocked if it wasn't closer to -125 by tip-off.
Steph Curry: Over 35.5 Points
We gave this game a good look today... it should be a highly entertaining matchup. The Jazz remain the league's best defense but have been dreadful on the perimeter since the injuries to Conley and Mitchell.
Golden State and Curry have been running it up on some weaker opponents as of late. The Warriors have won four of five, but those wins came against New Orleans, Houston, and Oklahoma City (twice).
Utah has won five straight without their starting backcourt, in part thanks to great play from Joe Ingles, Bojan Bogdanovic, and Jordan Clarkson, but can that trio slow down Curry and Wiggins tonight?
We know Utah will own the paint, Green and Looney are playing big minutes with virtually no offensive production since February. If Golden State is going to cover the 2.5 point spread tonight, it will take a monster game from Curry. We expect him to cover the massive 35.5 point prop tonight but having gone over that number in 9 of his last 12, it isn't too much of an ask.
Browse Latest Articles