The 2022-23 NBA regular season gets underway on Tuesday, October 18! Four of the Association's most intriguing teams take center stage on TNT's doubleheader. Point spreads and totals can be tough to beat in the NBA, but the player prop market always tends to have a ton of value.
Even though it's only a two-game card, we still found plenty of positive EV opportunities. Check out our 4 player prop bets and 2 same-game parlays for NBA Opening Night. Let's make some money this season!
Featured NBA Opening Night Offers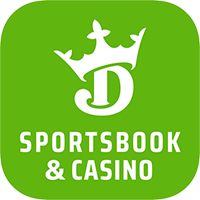 Bet $5 on Any NBA Moneyline, Get $200 If Your Team Wins
Use Promo Code: 200BV1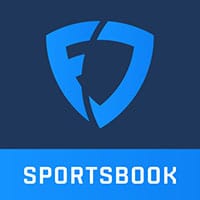 Bet $5 on NBA, Get $150 Free
+ 3 Months of NBA League Pass
Tyrese Maxey OVER 18.5 Points
Best Available Odds: -106 at FanDuel
Maxey was the diamond in the rough that showed face this past NBA season for the 76ers. He did a ton of little things to help the team and always seemed to be the go-to scorer when the team needed it most.
Throughout the preseason, Maxey continued to show his scoring prowess and we expect him to put up 20+ in the opener here. The Celts are a solid defensive squad but this number is simply too low.
Draymond Green UNDER 7.5 Points
Best Available Odds: -110 at DraftKings
Draymond impacts the game in many ways but rarely in the scoring category. We all have seen the story of him punching his teammate Jordan Poole a few days ago.
Green will likely not be in the right place mentally if he ever really is. We expect his playing time to be a bit limited and his rebounding and assist totals to be more than his scoring total in this one.
Jayson Tatum OVER 7.5 Rebounds
Best Available Odds: +125 at DraftKings
Tatum has been increasing his rebounding average every year since he entered the league. In his rookie year, the former Duke star averaged 5 boards per game and he finished last season averaging 8 per game. He should be able to hit the glass enough on the opening night to go over his total here.
Anthony Davis OVER 8.5 Rebounds
Best Available Odds: -136 at FanDuel
Davis has had an injury-plagued couple of years and his number reflects that. However, he is healthy to start the year and should be able to dominate the boards in this matchup against the Warriors.
Golden State will typically go with a small lineup which will allow AD to dominate on the offensive glass in this game. Our numbers have Davis finishing with 11 rebounds so the Over is an easy choice.
Lebron James 20+ Points & Steph Curry 4+ Three Pointers
Best Available Odds: -110 at DraftKings
Lebron finished last season averaging over 30 points per game and he's currently putting up 27 points per game in his career. Curry averaged 4.5 made three-pointers per game last season and we believe with the NBA world watching this great night 1 matchup, Steph will light it up from deep as usual here. No same parlay is ever easy, but this one might be the closest thing we've seen.
Joel Embiid Double-Double & P.J. Tucker 1+ Three Pointer
Best Available Odds: -110 at DraftKings
Only 4 times in his 18 matchups against the Celtics has Embiid failed to accumulate a double-double. 2 of those games were with Embiid playing less than 25 minutes. We expect him to pick up his 15th career double-double against the Celtics here on opening night.
PJ Tucker shot over 40% from deep last season with the Miami Heat. Now in Philly, Tucker should get some even better open looks from deep with Embiid forcing teams to collapse in the paint. We only need 1 three-pointer from Tucker here and that could happen on his first attempt.