After an incredible Game 7 in the Eastern Conference Finals, the Boston Celtics will travel to San Francisco to take on the Golden State Warriors in Game 1 of the NBA Finals. The Warriors had a relatively stress-free five-game series against the Dallas Mavericks in the Western Conference Finals. Will the extra rest help Golden State gain the upper hand in Game 1?
Since only two teams remain in the hunt for the NBA title, we thought it would be a great time to dive into the NBA Finals odds and our best bets.
2022 NBA Finals Odds
The series odds are relatively consistent form sportsbook-to-sportsbook. At the moment, Golden State is available between -150 and -160, while Boston is sitting at +130 at nearly every book. Here are the odds to win the 2021-22 NBA championship from our friends at FanDuel Sportsbook:
Golden State Warriors -160
Boston Celtics +130
Series Correct Score Odds
You would not know the Warriors are a -160 favorite for the series at first glance at the correct score odds. While Warriors in 7 (+310) is the favorite here, Celtics in 6 (+370) is not too far behind. Bettors willing to back a Celtics sweep could cash in a cool +1400. Here are the full correct score odds for the 2022 NBA Finals:
Golden State to Win in 7 (+310)
Boston to Win in 6 (+370)
Golden State to Win in 7 (+450)
Golden State to Win in 6 (+550)
Golden State to Win in 7 (+650)
Boston to Win in 6 (+900)
Golden State to Win in 4 (+1200)
Boston to Win in 4 (+1400)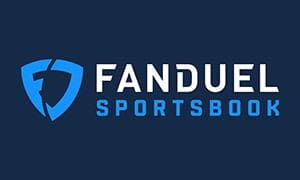 Bet $5, Get $200 Instantly
On Any 2022 NBA Finals Game
NBA Finals Trends Worth Noting
The NBA has developed into a score-heavy league, but one thing that has not changed is that defense wins championships. In the past 4 years, the NBA champion has been top 6 in defensive efficiency.
This trend will continue once again this year as both the Celtics and Warriors rank in the Top 2 in this crucial stat category. Now, without further delay, let's get to our best bet.
Best Bet to Win NBA Finals: Boston Celtics
Best Available Odds: +130 at BetMGM Sportsbook
An argument can be made for both of the remaining teams to raise the Larry O'Brien Championship Trophy when it is all said and done. We believe there is one team that has the best chance of taking home the trophy this year. The Boston Celtics at +130 to win the NBA Finals is our best bet to win it all this year.
The Boston Celtics were struggling mightily at 21-22 midway through the season this year. Fortunately for Boston fans, the Celtics were able to completely turn around their season propelled by their suffocating defense. New head coach Ime Udoka has done a terrific job of helping this team gel together and operate like a well-oiled machine.
The Celtics rank first in the NBA in defensive efficiency and 7th in offensive efficiency. The Warriors also have a stifling defense (2nd in defensive efficiency) but they only rank 13th in offensive efficiency. Keep in mind though, that Golden State's average regular-season offensive numbers were because Klay Thompson only played in 32 games.
Another strength for the Celtics is the fact that they have been battle-tested this postseason. Boston has been tasked with taking down three of the most dynamic scorers in the entire league in Giannis, Kevin Durant, and Jimmy Butler. The Celtics won't be intimidated in the least by the Warriors' big three of Curry, Thompson, and Green.
Jayson Tatum has had a phenomenal postseason by averaging 27 points, 6.7 rebounds, and 5.9 assists per game. We expect Tatum to continue to dominate the offensive end while Marcus Smart figures out to limit Steph Curry and Klay Thompson. Our prediction is that Boston finds a way to win their first NBA title since 2008!
Want some extra action for the NBA Finals? Check out our Best Bets to win NBA Finals MVP! Best of luck with all of your action!