The Boston Celtics and Golden State Warriors will meet in Game 1 of the NBA Finals at 8:00 PM Eastern Time on Thursday, June 2. Oddsmakers are expecting the Warriors to take care of business and take home the Larry O'Brien NBA Championship trophy. Golden State is currently listed as a -150 favorite over Boston in the series at DraftKings Sportsbook.
As you might expect, the superstars of each squad are the favorites to take home the NBA Finals MVP. As we head into the NBA Finals, here are the odds to win the 2022 Finals MVP according to DraftKings:
Stephen Curry +110
Jayson Tatum +170
Jaylen Brown +1100
Klay Thompson +1500
Draymond Green +1800
Andrew Wiggins +2500
Jordan Poole +3500
Marcus Smart +4500
Al Horford +9000
Kevon Looney +10000
One quick glance at the board tells us that it's Steph Curry, Jayson Tatum, and then a slew of long shots. The Warriors actually have 4 of the top 7 betting favorites, which makes sense given they have the best odds to win the Finals as well.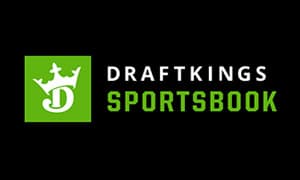 Bet $5, Get $150 Guaranteed
On Any 2022 NBA Finals Wager
NBA Finals MVP Best Bet: Jayson Tatum
Best Available Odds: +180 at Caesars Sportsbook
A few weeks ago, we gave out the Boston Celtics as our best bet to win the NBA Finals. That being said, we believe Jayson Tatum will have a great chance at taking home the Bill Russell award. Tatum is averaging 27 points, 6.7 rebounds, and 5.9 assists per game this postseason.
The former Duke standout is the Celtics' team leader and their best all-around player. Tatum finds a way to fill the stat sheet almost every time he takes the court, and if the Boston Celtics get it done, Tatum could be raising the Finals MVP trophy.
Best NBA Finals MVP Longshot Bets
While we love the Jayson Tatum bet, everybody loves that big plus-money payout. If you are looking to make a Finals MVP bet with longer odds, here are two names worth considering ahead of the NBA Finals:
Jaylen Brown
Best Available Odds: +1500 at PointsBet Sportsbook
Our favorite longshot to win the Bill Russell award is Jaylen Brown of the Boston Celtics. Jaylen's offensive talent makes him a valuable longshot option, especially at +1500 or 15-1 odds. Be sure to shop around though, because Brown's MVP odds are listed at anywhere from +1000 to +1500, which is obviously a huge difference in overall value.
Jaylen is listed behind only Curry and Tatum, so we think he has a legitimate chance of bringing home the hardware. Brown has the ability to score 30 points and grab double-digit rebounds on any given night. If you are looking to avoid betting the favorites, Jaylen Brown poses the most value for a longshot to win the NBA Finals MVP.
PointsBet is once again setting the number here with Brown. Their +1500 odds are a full +500 better than FanDuel. If you are looking to bet Brown, we recommend doing so ahead of Game 1 of the NBA Finals, as most books will likely move this number if the Celtics win.
Jordan Poole
Best Available Odds: +4000 at PointsBet Sportsbook
Poole is getting almost no respect in the Finals MVP market. It's easy to overlook Poole since Golden State has bona fide superstars like Steph Curry, Klay Thompson, and Draymond Green on its roster. However, we think the 40 to 1 odds on Poole are too lucrative to pass up.
The former Michigan star has become a remarkably consistent scorer for the Warriors. So far this postseason, Poole has scored in double figures in 14 of 16 games. He may not be as flashy as Curry, Thompson, or Green, but he's become an integral part of Golden State's offense.
It also doesn't hurt that Poole lit up the Celtics for 29 points while knocking down six three-pointers back on March 16th. While that is only a one-game sample size, we still think it is noteworthy. We'll recommend a small play on Poole to win the Finals MVP at +4000.