We have a very limited slate tonight in the Association with just two games but this gives us an opportunity to dive a bit deeper. We will be giving our best bets for each game along with some fun same game parlays and the ever-popular 1st scorer of the game. Both games will take place on TNT, so everyone will have access to both nationally televised games. So, let's get cooking!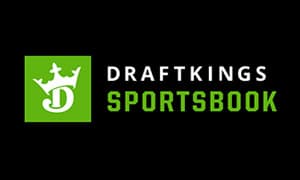 Place a $5 NFL Bet to Get $280 Free
Get 7 free $40 bets if your team wins.
Best Available Odds for Lakers at 76ers - 1/27/2022
Los Angeles Lakers at Philadelphia 76ers
The 76ers are 5-2 ATS this season when between a 3-4.5-point favorite. Their opponents, the Lakers, are 0-3 ATS this season as underdogs on the same spread. Also, the 76ers are 6-0 ATS in their last 6 games following an ATS loss.
Anthony Davis is probable tonight, which would make most believe there is more value on the Lakers since AD is one of the top players in the league. However, there are a couple of things to take into account. First, he will have his minutes limited again. Second, he will still have some rust as he has just over 24 minutes of game time since his return on Tuesday and shot just 3 of 8 from the floor. Lastly, this Lakers team has been a mess in terms of continuity. I do not believe AD is going to be a benefit to them in the short term here as they have proven that they can not handle adjustments well. Oh, and let's not forget that Embiid is playing at an MVP level right now.
Best Bet: 76ers -3
Same Game Parlay: +225 at FanDuel
Embiid OVER 33.5 points / Lebron 6+ Rebounds / Harris 6+ Rebounds
Embiid has gone over this number in 4 straight games and seems to be on a mission to put his name a top the MVP candidates. Now, he gets a game on the national stage against the storied LA Lakers and Lebron. And to top it off, his "critics" will be sitting in the studio for the game on TNT.
Lebron is averaging 7.7 boards per game this season and grabbed at least 7 in 9 straight games. He should have no trouble getting to at least 6 tonight.
Tobias Harris, like Lebron is averaging over 7 boards per game this season. He has had 11 in both of his previous games. And has hit 6 boards or more in 6 of his last 8 games.
1st Point scorer: LeBron James
Best Available Number: +460 at Fanduel
I expect Embiid to win the tip here as he does 69% of the time compared to AD's 50%, however, the Lakers have scored the 1st points 75% of the time over their last 20 games while the 76ers are only at 40% over their last 20. That puts our focus on the Lakers for 1st basket. And as boring as this may seem, I feel there is value on LeBron here.
James scored the 1st in their last game. He had the 1st attempt in the game previous to that. Three games ago, Lebron got the 2nd attempt and four games ago he scored the 1st again. He is too involved not to play here for 1st basket. If you're looking for a longer shot, I would throw a dart on Furkan Korkmaz at +850. He is involved early and always at the ready to shoot off an offensive board.
Best Available Odds for Timberwolves at Warriors - 1/27/2022
Minnesota Timberwolves at Golden State Warriors
Draymond Green has not played since Klay's return and will be out again in this contest. Since then, the Warriors are just 3-5 ATS. However, in their last game, the Warriors blew the doors off the Mavericks 130-92. I believe the team has finally adjusted to playing with Klay again and without Draymond. Also, after losing to this Timberwolves team by 20 just 9 days ago, they will want to exact some revenge and the oddsmakers making them a decent favorite shows signs they believe the same.
The Timberwolves struggle defensively on the road allowing 114.8 points per game to the opposition and the Warriors are one of the best offenses at home. With the total being 229, I believe that indicates a more offensive game which favors the Warriors.
Best Bet: Warriors -6.5
Same Game Parlay: +390 at FanDuel
Wiggins 20+ points / Looney 6+ Rebounds / Towns 2+ made 3s
Wiggins going against his former team here, we should expect Klay and Steph to feed him as he will look to be aggressive and prove that he was the best part of the trade. He has a lot to prove as he only put up 12 in their last meeting. While he hasn't hit this number over the recent stretch of games, he is still getting a good number of attempts which will translate to points in this one.
Looney has secured at least 6 boards in the last 10 games and is averaging over 10 boards during this same stretch. He should see a good amount of time as he will be the top defender on Karl Anthony-Towns.
Towns is shooting 41% from deep but went just 1 of 6 from downtown last meeting. I think he gets at least 2 in this one. He is averaging 2 made threes a game over the last 4 games.
1st Point scorer: D'Angelo Russell
Best Available Number: +700 at FanDuel
The Timberwolves have scored the 1st basket in 67% of their last 20 games to the Warriors 36%. Russell has scored the 1st in 3 of their last 5 and took the 1st attempt on 2 of those wins. He seems to be the go to option out of the gate recently and typically has the weaker defender on him as Anthony Edwards has begun to attract the majority of the attention. At 7 to 1, this value is great.