Wednesday night's 8 game NBA slate includes an ESPN double-header that will feature the Knicks at the 76ers and the Trail Blazers at the Suns. There are two games that stand out as the clear best bets, and we also have a pair of player props from the Knicks/76ers game that are worth a wager.
Included with our best bets are the live odds for each game, and we have included the best available odds for each player prop pick as well. As always, you can shop odds for every NBA game on tonight's slate with our free odds tool.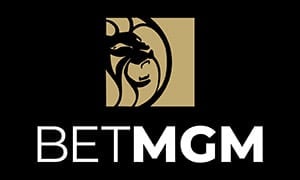 Bet $10 on Any NBA Game, Get $200 Free at BetMGM
If either team makes a 3!
New York Knicks at Philadelphia 76ers (-10.5)
After an overachieving year in 2020-2021, the Knicks had high hopes that this year would be even more of the same. However, things have gone in the opposite direction as they sit in 12th place in the conference at just 25-36 on the season. Rumors of their star Julius Randle being unhappy and the loss of Kemba Walker and Derrick Rose for large portions of the season have all led to drama.
The Knicks had a horrible February, where they went just 1-9 in the month. Oddly enough, their lone win came over the Golden State Warriors on the road. In that last win, Randle was tremendous going for 28 points on 10 of 23 shooting, 16 boards and 7 assists. When he is playing at that level, the Knicks look more like the team that overachieved last season. He will look to put forth that effort in the rematch against their divisional foe 76ers on Wednesday night.
The transition for James Harden onto this 76ers team has been as seamless as anyone could have possibly imagined. The chemistry that the team seems to have already found with his addition shows signs of a potential finals run this year. With the exception of Tobias Harris, who still seems a bit lost in the lineup, the rest of the Sixers roster has flourished with the addition of Harden.
Joel Embiid, the current frontrunner for league MVP, has seemed to bolster his campaign for the award with the addition of Harden. The overall spacing of the floor with Harden's shooting potential has forced defenses to expand more than normal and left Embiid on an island in the post more than ever. The Sixers will look to repeat the performance they put on in the Garden on Sunday and send the Knicks home with a loss.
Here are some of the trends we are betting on for both the Knicks and 76ers in this Eastern Conference matchup:
Knicks are 0-5 ATS in their last 5 games.
Knicks are 1-9 ATS in their last 10 games this season.
Sixers are 4-1 ATS in their last 5 games.
Sixers are 14-6 ATS in their last 20 after allowing 100 points or more in their previous game.
Our Best Bet: Philadelphia -10.5
I cannot back this Knicks team with the way they played through the month of February. However, I do believe this line is a bit inflated due to the performances by both teams on Sunday. I think this one is going to be a closer game throughout before the Sixers put them away later in the 4th quarter. The Wells Fargo Center is going to be booming with excitement and if close late, the fans will be a factor in this one.
Live Odds for Kicks at 76ers - 3/2/2022
Miami Heat (+5) at Milwaukee Bucks
The Heat have come out of the All-Star break as the top team in a very competitive Eastern Conference. Obviously, being in 1st place is a blessing but it also comes with a large bullseye on your chest. Every team is gunning for the Heat and looking to give their best effort when facing them. That will be no different in Milwaukee on Wednesday night.
The Heat are coming in on a 4-game win streak, with their most recent win coming at home 112-99 against the Bulls. The Heat were in control throughout and took a 24-point lead into the 4th quarter which gave many of the Heat starters some added rest. Gabe Vincent and Tyler Herro tied for the team high with 20 points. Butler and Adebayo each chipped in with 15 points and 7 boards. It was just another day in the office for this business-like team of the Heat. They will take the same approach on the road in Milwaukee as well.
The Bucks finished the month of February with a 6-4 record. Being over .500 in a month is obviously a positive, but I am sure if you ask the Bucks, they will be disappointed in their performance. They lost to the Suns, 76ers, and Nets in the month. All three teams are potential playoff or finals opponents down the line.
However, they did end the month on a positive with a 130-106 drubbing of the Hornets at home on Monday night. The Bucks dominated the glass at 62-41 and snagged a total of 17 offensive rebounds. After heading into the 2nd quarter tied at 32, the Bucks took control in the 2nd and 3rd quarters. They built a 32-point lead as they headed into the 4th and coasted once there. Giannis led all scorers with 26 points and 16 boards. Jrue Holiday and Bobby Portis combined for 41 points and 16 boards in the win.
Here are some of the key betting trends we are keeping an eye on in this one:
Miami is 5-0-1 ATS in their last 6 road games.
Miami is 4-1-1 ATS in their last 6 games playing on 1 day's rest.
Milwaukee is 0-4 ATS in their last 4 home games vs. a team with a winning road record.
Milwaukee is 1-5 ATS in their last 6 games overall.
Our Best Bet: Miami Heat +5
This Heat team is on a mission, and play their brand of basketball night in and night out. They have not gotten caught up in trying to tweak things here and there and have a very business-like approach to each game. Even without the services of Lowry, I expect the Heat to cover this number and will threaten to get an outright win late in the game.
Live Odds for Heat at Bucks - 3/2/2022
Best NBA Player Prop Bets for Wednesday, March 2nd
While a 8-game NBA slate, there is no shortage of prop betting options available tonight. Our picks will focus on the first game of ESPN's double-header, with a player prop we are betting on from the Knicks and the 76ers. Included with each pick is the sportsbook with the best odds, but both of these bets are available at Underdog Fantasy as well.
Joel Embiid OVER 1.5 Made 3s
Best Available Number: +120 at Caesars
Embiid was 0-4 from distance in their game on Sunday. But prior to that game, he had gone over that number in 3 straight games. The Knicks' defense is going to adjust to the new style of offense that the 76ers are playing and Embiid should see some better looks tonight. Plus money adds value to this play, so I am comfortable taking a shot.
Julius Randle OVER 21.5 points
Best Available Number: -103 at FanDuel
Randle was held to just 16 points in the previous game on Sunday. He is averaging over 19ppg on the season. I expect him to play a bigger role in the rematch and do much more scoring. Isaiah Quickley will not repeat his 21 points and I believe that will give way to more buckets from Randle. You can also find this prop at 20.5, juiced at -120, at DraftKings Sportsbook.