With the 2022 MLB season finally getting underway after a lengthy lockout, betters are finding great ways to benefit from player props. Multiple players are either struggling, or playing as well as they ever have, and both benefit us.
Below, we will take a look at the best player props for all of the MLB games that are going to be offered on Wednesday.
To get started, there are going to be some of the top teams in baseball facing off today. The AL Central leading White Sox will face the Guardians, who sit second in the divison. In another headliner matchup, the 9-3 Mets will take on the 7-4 Giants in New York.
Considering that some of the best players in baseball are going to be facing off on Wednesday, there are going to be a few picks that we think should cash for bettors. The two guys whose props we will be looking at are Carlos Rodon and Jared Walsh, two of the better players in all of baseball.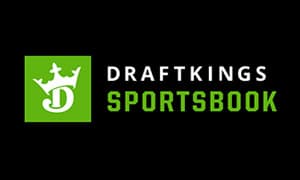 Get $150 in Free Bets at DraftKings
Win You Bet $5 on a NBA Playoffs Game
Carlos Rodon Under 7.5 Strikeouts
Best Available Odds: +115 at Caesars
Although Carlos Rodon does have strikeouts stuff, the way that the New York Mets have been able to swing the bat throughout the first few games of the year is certainly a great sign of taking the under here.
Over the last eight games, no starting pitcher has recorded more than five strikeouts against this Mets team and hasn't gone deeper than 4.1 innings.
There are some questions throughout this pick because Carlos Rodon does have 21 strikeouts throughout his first two starts, but considering that he pitched against the Cleveland Guardians and at the Miami Marlins, who strike out at one of the higher rates in Major League Baseball, he shouldn't be able to continue dominating like he has throughout the first two games.
His current strikeout rate of 46.7 is much higher than it has ever been throughout his career as his career strikeout rate is 25.25. Take the under and the plus money on Rodon's strikeouts prop today!
Jared Walsh Over 1.5 Total Bases
Best Available Odds: -105 at BetMGM
Whenever Jared Walsh and the Los Angeles Angels are going up against a righty, it's always a great time to put some money on him. He was one of the best hitters in Major League Baseball against right-handed pitching a year ago and has continued to swing the bat well against righties this season.
He currently has .903 OPS in 28 at-bats against righties and should be able to raise that even more on Wednesday.
Not only is he swinging the bat well against righties, but he has a batting average of .314. He's managed to swing the bat well against left-handers this season, so even if the Houston Astros decided to go to their bullpen and bring out a lefty, Jared Walsh could still find a way to get on base.
While this prop is not available at plus money, at -105 we are still getting a great number on Walsh's total bases here.