Tuesday's are the best day of the week during the MLB season, thanks to FanDuel's $5 Dinger Tuesday promotion. This article will break down the promo, show you how to attack it, and give some picks to be profitable!
This year I'll be tracking my wagers here on eatwatchbet.com. This will include tracking units ($25) won as well as free bet conversions.
Featured Sportsbook Offer for MLB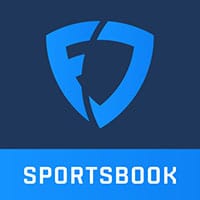 No Sweat First Bet of Up to $1,000
Win or Get Bonus Bets
How FanDuel Dinger Tuesday Works
First, make sure you OPT-IN on Fanduel for the promotion. Then, for every game in which you place a $25 bet on any player to hit a home run, you get a $5 free bet for each home run hit in the game.
The free bets pay out regardless of whether your pick hits or not, and you can use this promotion on every single game on the Tuesday slate. What a deal!
How to Win
We'll look to pick a player from just about every game. We don't need to worry about the -EV nature of Fanduel's home run prices, as the value of the promotion creates an inherently +EV environment for this type of wager.
We are going to look to target games with higher totals, as there is more expected scoring. While we'll get into more specifics outlined with the picks, in general, you want to look for the perfect storm of hot hitters, poor pitching, high totals, and good weather.
Cubs at Reds: 6:40 EST
For our first game on the slate, we'll look to what's quietly become the best hitter's park in baseball. Not the thin air in Colorado, not the short porch in Yankee Stadium, but Great American Ballpark in Cincinnati is MLB's best environment for home runs.
With the total pushing past nine, I expect a few runs on the board, especially against Reds' Luis Cessa. Cessa has no business starting games at the major league level, as he's gotten hit way too hard and way too often.
He gives up over 1.5 HR/9 as a starter and does not have put away stuff to get out of trouble. We'll go with Dansby Swanson here at +340. The Cubs' new shortstop has been hot to start 2023, so we'll take a shot at him here to pick up the power numbers.
Twins at Marlins: 6:40 EST
Kenta Maeda gets the ball for the Twins, making his first start since 2021, after he went down with Tommy John surgery. I'm curious how the 34-year-old Maeda will bounce back, given that he was having a very poor 2021 campaign before the injury.
Maeda's K rate was way down, and his hard-hit rate jumped up, going hand in hand with his ERA doubling year over year. We'll take a shot at Garrett Cooper +680 in this one.
Cooper started the year off strong with 6 hits in his first four games, including a home run and a triple. Cooper is a good fastball hitter, a pitch that Maeda gave up a 48.4% hard-hit rate to in 2021 before his injury.
Phillies at Yankees: 7:05 EST
Kyle Schwarber +250. Here's a name you'll be seeing quite often in 2023. The Phillies slugger hit 46 home runs in 2022, with plenty of them cashing us in on Dinger Tuesday. Domingo German is a pitcher I like to go against, given that his underlying stats on his career aren't as good as his surface stats appear.
German gives up way too many barrels and, at this point in his career, doesn't have the strikeout-to-walk metrics to make it as much more than a back-end starter or chunk-inning bullpen guy. German's biggest weakness is his fastball which doesn't do much and had a negative run value in 2023, according to Statcast.
Schwarber crushes fastballs and has a good chance to get his season on track today. In a game at Yankee Stadium with two #5 starters, I think the potential to see a few home runs here. FanDuel is right within the market price for Schwarber, so we aren't paying a premium to place this bet on FanDuel.
Braves at Cardinals: 7:45 EST
For our next pick, we'll take a look at one of the highest totals on the board with the Braves and Cardinals. Stephen Matz is on the mound for the Cards, a popular fade target in years past. Matz gives up far too much contact to be formidable against the Braves' lineup filled with power hitters.
Despite this, Matz saw a ton of improvement in 2022, with his sinker being much more effective at keeping the ball in the ballpark. Matz also saw his strikeout rates go up and his walk rates decrease. Instead, we'll look to oppose Dylan Dodd, making his major league debut for the Braves.
Dodd has great command, which he showed in the minor leagues, but has yet to prove if he can strike major league hitters out. He has a tall task in front of him, as the Cardinals have been one of the league's best offenses against left-handed pitching in the past few seasons.
Paul Goldschmidt is seeing the ball well, with two hits in each game the Cardinals have played, including a home run yesterday. Let's roll with Goldschmidt at the nice +320 odds.
See the full list below:
Dinger Tuesday Bets: April 4, 2023
Latest from FanDuel SportsBook
| Game | Pick | Price |
| --- | --- | --- |
| CHC vs. CIN | Dansby Swanson | +340 |
| MIN vs. MIA | Garrett Cooper | +680 |
| TBR vs. WSH | Randy Arozarana | +420 |
| PIT vs. BOS | Oneil Cruz | +480 |
| NYM vs. MIL | Rowdy Tellez | +300 |
| TOR vs. KCR | Vlad Guerrero Jr. | +360 |
| ATL vs. STL | Paul Goldschmidt | +320 |
| DET vs. HOU | Yordan Alvarez | +300 |
| LAA vs. SEA | Julio Rodriguez | +420 |