In a rematch of last season's Big Ten Championship game, the Michigan Wolverines will head to Kinnick Stadium to play the Iowa Hawkeyes Saturday in a game where both teams need a win to return to this year's Big Ten title.
For Michigan, the Wolverines are off to a 4-0 start with victories against teams that are a combined 5-13 to start the season. In their last outing, Michigan controlled Big Ten opponent Maryland from start to finish despite a closer-than-expected 34-27 outcome.
Iowa, meanwhile, heads into the game with only a loss to in-state rival Iowa State against them. The Hawkeyes beat Rutgers 27-10 last week as Iowa converted two turnovers into defensive TDs in both teams' Big Ten opener.
Will the Hawkeyes' elite defense continue to lead Iowa to victory, or will Michigan's powerful running attack lead the Wolverines to yet another lop-sided victory in this series?
Featured CFB Week 5 Offers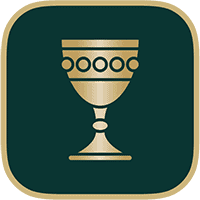 First Bet on Caesars Up to $1,250
Use Promo Code: BVFULL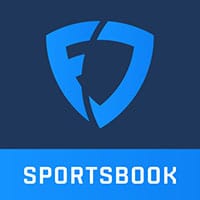 No Sweat First Bet Up to $1,000
Win or Get a Refund
What to Expect: Michigan Offense vs Iowa
The Wolverines are dominating opponents with their rushing attack, averaging 6.0 yards per attempt this season. Michigan RB Blake Corum leads this explosive rushing attack, racking up 478 yards on 64 attempts (7.5 yards per rush) and nine TDs through four games. Corum accounts for over 50% of the Wolverines' rushing yards (937 total) thus far.
With Michigan running on more than 60% of their offensive snaps, QB JJ McCarthy isn't asked to carry the offense. Yet when called up, McCarthy is producing astronomically-good numbers for the Wolverines. The sophomore starter is completing 80% of his passes for 693 yards and 5 TDs without an interception in 2022.
What to Expect: Iowa Defense vs Michigan
Iowa's defense is playing at an elite level through its first four games. The defensive unit alone has scored nearly as many points (18) as the team has surrendered (20) during their season-opening slate. The Hawkeyes have conceded under 950 yards in those games, allowing on average just 3.4 yards per play to opponents.
Iowa's rushing defense is among the best in 2022. The Hawkeyes are allowing a mere 2.2 yards per rush, ranking fourth in the country in that category as well as total rushing yards relinquished (292 yards). Iowa defensive line trio Lukas Van Ness, Logan Lee, and John Waggoner have combined for 13 TFLs and 6.5 sacks to exert pressure on opponents.
Iowa's defensive backfield has also been incredible against the pass this season. DB sophomore Cooper DeJean has recorded five pass breakups and three interceptions on the young season to go along with 24 tackles for the Hawkeyes. Quinn Schulte also has recorded 23 tackles and four pass deflections this year.
What to Expect: Iowa Offense vs Michigan
As long as Iowa head coach Kirk Ferentz has been in charge, the Hawkeyes have used the running attack to set up play-action passing. The problem with this year's squad is that neither facet of the offense is working well for the Hawkeyes.
For the ground game, Iowa has three running backs more than capable of playing significant snaps each game. Leshon Williams has garnered the bulk of the carries, picking up 170 yards and 2 TDs on 49 carries. RB Kaleb Johnson has made the most of his smaller role for the Hawkeyes, netting 174 yards and a 6.0 average rush per attempt on 29 touches.
Spencer Petras has been the lone QB Iowa has used this season. The senior has completed 51% of his passes for 524 yards and one TD with two INTs. TE Sam LaPorta is his top target, accounting for a third of the team's total receptions (16 catches, 154 yards).
What to Expect: Michigan Defense vs Iowa
The Wolverines can play defense, too. Michigan has allowed only 11 points per game to start the year. Despite allowing almost 400 total yards to Maryland last week, Michigan has yielded only 109 rushing yards per game and 135 passing yards per outing.
Michigan uses pressure from their linebackers to disrupt both the rushing and passing game for opponents. LB Junior Colson leads the Wolverines with 30 tackles on the year while fellow LBs Mike Morris and Michael Barrett have combined for 5 TFLs and three of Michigan's 11 sacks on the year.
Live CFB Week 5 Odds for Michigan at Iowa
Best Bet: Under 42.5 points
Without the hook, the O/U at 42.5 points is the best bet for this weekend's Big Ten matchup between Iowa and Michigan. The Hawkeyes' offense is woefully outmanned against the Wolverines. Michigan, meanwhile, will struggle to score against a powerful Iowa defense.
This should be a faster-than-usual game as it features two teams ranked in the top six in terms of penalties and yardage lost due to penalties. Michigan leads the nation with nine penalties and 85 yards lost from those while Iowa has committed 17 penalties for 115 yards total. Look for a final score near 20-14 with the Wolverines holding on for their fifth victory this season.